For those with lived experience, do people believe your recovery story? What restrictions do people put on you when you tell your story? What one-liners have you found to defuse people's concerns so that they can hear you? How do you stay in the advocacy game instead of getting frustrated at being the only one who knows the data? This is my story of disclaimers, advocacy friends, respect for religious beliefs, and sustainable advocacy efforts.
Disclaimers and Stuck Advocacy
When I tell my recovery story, I talk about coming off psych drugs. In general I found that freeing myself from psych drugs and psych labels helped me feel a lot better. Having fully informed consent and knowing that I could use psych drugs as a temporary tool instead of a long term solution was important.
Then my disease model advocate friends always ask me to say a disclaimer about, "Well, some people are helped by psych drugs." And I do say that disclaimer, because it's true, and because nuance is good. And all people have a right to their own recovery story, and if my story is true so is theirs. And I try to respect my advocacy friends even when they come at it from the opposite angle. My late friend Ken Braiterman said that's what helped him maintain a sustainable career through 20 years of system change efforts.
He found, and I find, that many people still discredit our advocacy by saying, "Well, you are just anti-medication." Because people like things to be black and white. The line I have found that works best for this, is, "I am not anti-medication, I am pro fully-informed choice."
And my disease model advocate friends say, "We are not anti-recovery, we are pro wellness. Can't you see all the stuff we do to promote wellness? We are saying the same message."
And I say, "Not really, not if you are promoting wellness along with diseases and drugs that damage wellness."
And they say, "Well, we try to give people fair warning about the risks of drugs."
And I say, "How can you do that when you don't really fully understand the extent of the harms being done?"
And then we get stuck on this. "I do understand / no you don't / yes I do / " loop. And the discussion stops for a while.
Pro-Drug Recovery Stories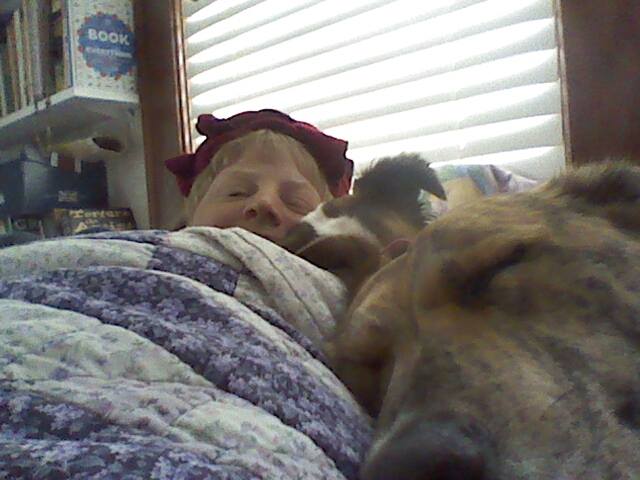 Well, I got in a very bad spot this summer and took some psych drugs. They helped for a while, then I came back off them. I've used them a bit intermittently since because there is actually strong evidence for intermittent use, and I find my problems intensify as I up my vision therapy rehab efforts. (Which are now working – happy day! – I missed writing.)
Telling my story of taking these drugs this summer turned out to be one of the best pieces of advocacy I have done. A lot of my disease model friends responded to that story by saying, "Well, I thought you were anti-medication."
I had to tell them, "No, I'm not anti-medication, I am pro fully-informed choice. I've told you that at least six times already." But I guess I had to show them. I had to put my money where my mouth was. Or at least put the pills in there.
So my disease model friends have a very, very hard time hearing the nuance I put into my recovery story. I finally realized it is totally a religious belief. And religious beliefs are not amenable to data. In fact, much research shows that dropping data on people's heads just re-inforces their contrary belief system.
Religious Belief Systems
So some of my good friends are disease model advocates and they are also Jewish. One of these Jewish friends is such a good friend she was willing to interrupt her Rosh Hashannah holiday to help me get to the doctor this summer when I was started to feel in danger. Which is like leaving your family in the middle of Christmas dinner to go help a friend.
So I am a Christian, a totally devout, bible-thumping, evangelical, born-again Christian, but I believe in tolerance. And I believe there is a ton of evidence in the Bible for tolerance. So I don't agree with my Jewish friend's religious beliefs. But I do I agree with her right to believe them. And I think they actually might be legitimate ways to view the world. And I don't really spend time arguing with her on religion. Because no matter how much data I present to her about, "The Messiah is real, he can help you, he has come," she is not interested.
Just like I am not interested in her data about, "The Messiah has not yet come, Jesus was a prophet like any other, he was not the one."  And there are mounds and mounds of books, studies, articles, ect. on both sides of this. I just con't care about that stuff. No matter how much she wants to say it, I'm not interested in learning anything about that line of thinking. I have no doubts about my world view, I have done my research, drawn my conclusions, and I am just done with that topic. No curiosity.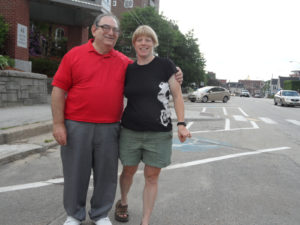 So I finally realized I need to respect her belief in the disease model religious system, too. No matter how much I say, "There is no chemical imbalance, the drugs don't work better than placebo, in the long-term, in the aggregate (notice that important disclaimer?), this is trauma, most of this is about life situations, etc…." She simply doesn't want to get into it. Any more than I want to hear about Jesus is not the Messiah. She keeps saying she already understands all that, but drugs are important, too.
And we get back into this same loop of Drugs harm people/ We give them warning / How can you warn them if you don't know the full extent of the harms / We do know / no you don't / yes we do / " loop. And the discussion stops again for a while.
But we are still friends. And this is after I hammered at their group for doing a stigma campaign that promoted the disease model. I tried over and over to help them reform it to more updated stuff.  We had the same loop: labels and diagnoses harm people / but they help too / but you don't understand the extent of harms / no you don't / yes we do.
It got bitter and I told them they were damaging people just like the Holocaust, but they still talk to me amazingly. And the late, great Ken Braiterman's sister told me that comparing medical harm to the Holocaust was an intellectually dishonest arugument on my part because medical harm is (usually) unintentional.
And so eventually I came to realize that my disease model friends were simply not interested in my data, and eventually I came to respect that. Why?
Because Dropping Data on people's head is
NOT an evidence-based way to promote social change.
So if data doesn't work, what does?
Well, we need to recognize our own rigidity, we all have our decided and confirmed places.
Keep listening.
Keep talking.
Keep being friends with people.
Be respectful of where they are at.
Look for common ground
Work for shared goals
Focus on program change instead of belief system change
Focus on tangible advocacy efforts (policy change, program development, provision of alternatives) vs. intangibles (moving beyond the disease model, ending psychiatry, erasing so-called stigma)
It turns out that the solution to many of our problems is the same regardless of the root cause of the problem. My friend Paul Komarek says, "Who care if we have the same creation myth?" And the solutions in the mental health industry are stuff like wellness, peer support, prevention, trauma-informed care, heavy social supports during crisis, etc. And if we are working for the same solutions, does it matter if we totally agree about the extent of medical harm?
How do I work at this intersection of love and outrage? It's not easy. I get mad every time someone is paid big fat money in the mental health industry and they don't even know the academic literature in their own field. I'm in a feud as we speak with a community coalition in our city. They want do workgroups on trauma-informed care, but not include peer advocates, and expect coalition members to do all the work unpaid. It pisses me off that directors of that group will pay themselves big fat salaries and expect advocates to work for free.
But I am not using ad hominem arguments, I am just dropping a tiny bit of data on their laps, not too much. I am trying to voice my concerns along with positive, concrete suggestions for action. And I'm ready to walk away if they can't hear me. And come back later.
There is always later if you are working at a sustainable pace. And treating advocacy opponents like people is what makes it sustainable.
So maybe next time my disease model friend who tells their recovery story, she will tell her disclaimer. Maybe after I have been to her potlucks and she has donated to my crowdfunding campaign. And I have helped people apply for her grant and she has invited me to the Community Seder at her synagogue. Maybe after all that, maybe we can hear each other. And I will keep adding disclaimers to my work, and maybe she will start adding disclaimers and nuance to her work.
Maybe, after all this pans out, my disease model friends can say,
"I got better using psych drugs,
but a lot of people don't, they might get harmed by psych meds.
And they have to find other things that help instead.
And that is OK, too."
That is all I am really asking. Can  people just start adding that disclaimer? Can we start making systems that add that disclaimer?  Because it's true. And because nuance is good.
And Maybe after all, I will be able to hear that this is actually what my friend has been saying all along. Maybe this is already her message, and she has already said it six times. And maybe this entire problem is on me. Because I like things black and white. And she has been saying it the whole time.
***
Mad in America hosts blogs by a diverse group of writers. These posts are designed to serve as a public forum for a discussion—broadly speaking—of psychiatry and its treatments. The opinions expressed are the writers' own.
***
Mad in America has made some changes to the commenting process. You no longer need to login or create an account on our site to comment. The only information needed is your name, email and comment text. Comments made with an account prior to this change will remain visible on the site.