A new study published in World Psychiatry discusses trends in treatment and prevalence of mood disorders across four countries: Australia, Canada, England, and the U.S. Results point to increases in the prevalence of mood disorders, even though each country has also had increases in treatment availability. The authors, each one based out of a different country, posit different theories as to why this occurs.
"All four countries have had increases in rates of treatment for these disorders since the 1990s… Despite these changes, none of the four countries had any evidence for a reduction in prevalence of disorders or symptoms over the period. If anything, there were indications of changes in the opposite direction in Australia, England and the US," wrote the authors.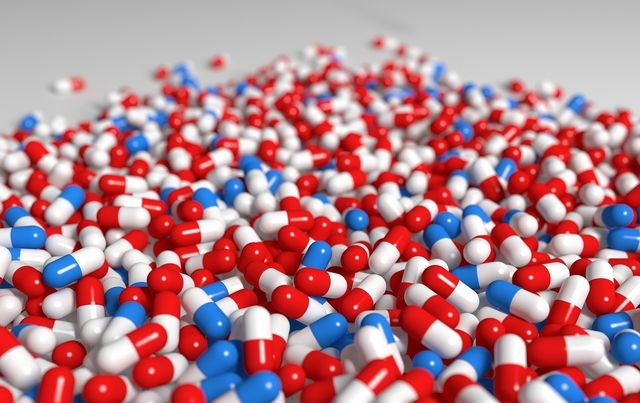 Mental health issues, particularly mood disorders, are a common source of disability amongst developed countries. In 2001 the World Health Organization made recommendations as to how to close the "treatment gap" – an issue which arises out of the high number of 'mental disorder' diagnoses in developing countries, compared to the number of individuals receiving some kind of treatment. As the authors of this paper state, in order to close this "treatment gap" it has been suggested that treatment services need to be augmented. However, no other study has actually reported on whether this increase in services has led to a reduction in the prevalence of 'mental disorders.'
For this study, the authors conducted a review to evaluate, "whether increases in treatment provision have been associated with a reduction in prevalence of common mental disorders," particularly as it relates to mood and anxiety disorders in adults. The authors reviewed studies published between 1990 and 2015, focusing on epidemiology and trends of these disorders.
The authors discuss the increased resources and treatments in each of the countries, including increases to access in care, increases in mental health workers, provision of psychological therapies, and use of antidepressants and other pharmacological agents. In the U.S. specifically, antidepressant medication treatment saw a marked increase compared to other countries. Results showed that although all four countries had seen increases in treatments for mood and anxiety disorders, there was no evidence for reduction of prevalence or reduction of related symptoms. Conversely, for Australia, England, and the U.S. the trends of prevalence of mental disorders and disability were on the rise.
In addition to highlighting these trends, the authors discussed the possibility of a masking of this reduction, and of reasons for this occurrence. Although they considered any masking due to changes in risk factors or increased awareness of mental health issues, the authors found no support for either of these theories. The authors also examined possibilities such as the quality of treatment and the use of preventive services. For these, the authors found evidence of both the poor quality of treatment in all the countries and the lack of preventative services. They further underline the fact that each of these countries has a lack of focus on preventive factors, such as lifestyle behaviors and school and work environments.
The authors end by focusing on these gaps that could be contributing to the increase in prevalence, "… to reduce the prevalence of common mental disorders, we may also need to reduce a "quality gap"… There may also be a "prevention gap", where resource allocation to reducing incidence through prevention has lagged efforts to reduce duration of disorders through treatment."
****
Jorm, A. F., Patten, S. B., Brugha, T. S., & Mojtabai, R. (2017). Has increased provision of treatment reduced the prevalence of common mental disorders? Review of the evidence from four countries. World Psychiatry, 16(1), 90-99. (Abstract)