A longitudinal study in the journal Schizophrenia Research examines cognitive functioning in patients diagnosed with first-episode psychosis (FEP). After six months of treatment, the researchers found that reduced usage of antipsychotics was associated with better executive functioning.
"Clinicians should carefully consider changing drug doses in terms of quantity and or frequency it is taken, when psychopathology severity has declined, and use a lowest-dose strategy whenever possible. . . an individual approach is recommended whenever any antipsychotic dosage change is considered," the researchers write.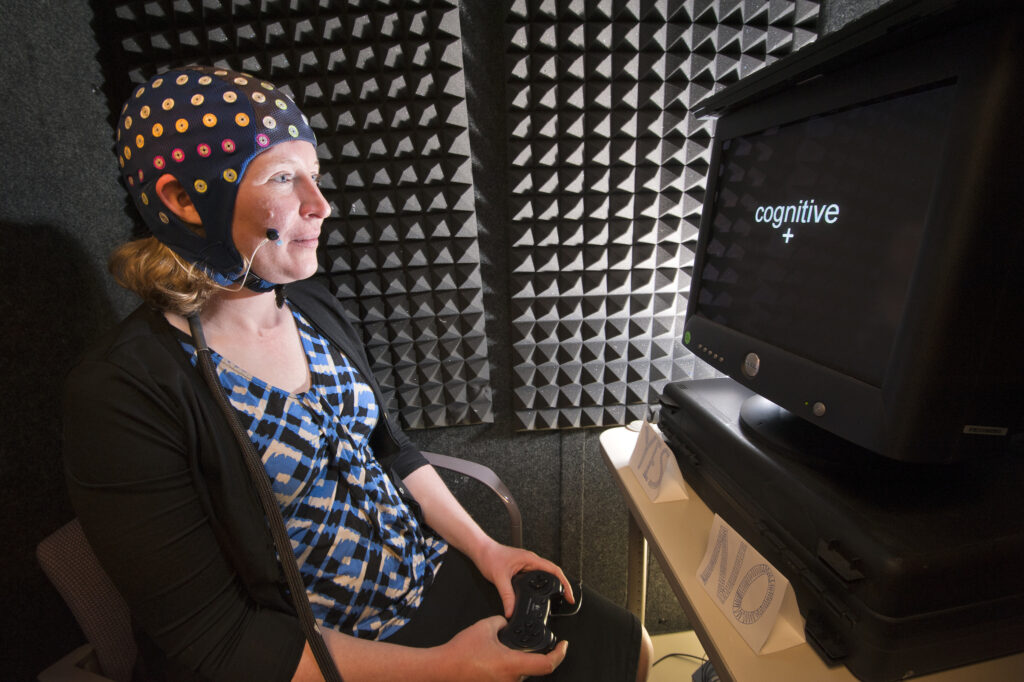 Cognitive Functioning is a complex construct that is currently measured within the field of psychology as a constellation of "domains" including, among others: working memory, attention, and executive function. Despite the complexity and interrelatedness of these constructs, the field is still working on developing a clearer understanding of the course of cognitive impairment in persons diagnosed with psychosis. Even more complex is understanding the impact that antipsychotics have on cognitive functioning.
Moreover, traditionally studies measure and assess cognitive functioning through objective measures and tasks. Interestingly, this study included a measure of subjective cognitive functioning, which, they argue, can provide a better understanding of the impact of the changes in cognitive functioning in the client's everyday life.
The authors cite past studies which have "highlighted problems with the ecological validity of traditional neuropsychological assessments, particularly in terms of their ability to reveal patients' actual level of everyday functioning, and have suggested not to assess the scope of cognitive functioning of psychotic patients with only neuropsychological test performances."
While antipsychotics are the traditional treatment for psychosis, their impact on cognition remains controversial, with evidence only existing to support antipsychotic use as beneficial during the first year of illness. The study authors highlight a 2003 study finding that antipsychotic dose was negatively related to learning and recall abilities. Similarly, other studies found an association between higher doses and poorer global cognition scores. The present study attempts to add to our understanding of the effects of long-term AP usage on cognitive functioning.
The researchers aimed to identify factors (such as age, gender, educational level, etc.) that could be related to cognitive change among the participants, how the participants perceived their cognitive functioning and the stability of their cognitive score rank.
Eighty–five patients identified as having experienced a first-episode of psychosis never having received antipsychotic treatment were administered a neuropsychological test battery after stabilization. At follow-up, all had been treated with atypical antipsychotics and some with neuroleptics. Follow-up assessments were completed six months after baseline. Cognitive functioning was assessed with the Cambridge Neuropsychological Test Automated Battery (CANTAB). Subjectively perceived cognitive functioning was evaluated using the 'mental functioning' subscale that includes the items; "I find it easy to think", "I am imaginative and full of ideas", "My thinking is difficult and slow", "My thoughts are flighty and undirected," and "it is difficult to think clearly."
The first aim of the study was to assess cognitive changes in persons with an FEP diagnosis. There was a significant deviation from their predicted scores at follow-up in episodic memory, processing speed, mental flexibility, and executive functioning. Cognitive test scores were related to age, gender, education level and some clinical characteristics. Gender was a significant predictor of set-shifting, executive functioning, spatial working memory, and working memory, in that males outperformed females. Which demonstrates, within this sample, a more noticeable cognitive decline in the female participants.
Longer time in education predicted less change in set-shifting and a bigger change in speed of processing. Being of younger age was related to more change in spatial recognition memory, episodic memory, and spatial working memory. Older age was associated with a greater change in strategy score in spatial working memory. Overall, patient's "rank" on cognitive functioning was very stable over time.
After six months of treatment, spatial recognition and episodic memory declined, while mental flexibility, executive functioning, manipulation, and information processing improved, and there was no change in pattern recognition memory or working memory. However, it is important to note that the objective measures of cognitive functioning did not correlate with the subjective measures of cognitive functioning which were used to get a picture of the patient's perception of their cognitive functioning.
The researchers stress the point that cognition is a complex construct not only to define but also to measure. The authors of this study point out the need to be cautious of practice effects when assessing cognitive functioning, especially when evaluating executive functioning as it relies on novelty. Therefore, the results may not signify improvement but instead stability or deficit.
Overall, cognitive functioning is a complex construct to capture. However, with the tools available currently, this study showed that there is a decline in learning and memory after six months of treatment with antipsychotics. Rank of performance on cognitive tests was stable over time.
Regarding antipsychotic dosage, this study found that reduced dosage mediated an improvement in working memory and executive functioning. While the subjective and objective measure of cognitive functioning were not correlated, it is still advised that both methods be utilized. The differences could be a result of the difference in conceptualizations of cognition between neuropsychologists and patients. If the patients and the psychologists do not define the construct the same way it would not be surprising that the two scores are then not related or representative of one another.
****
Haring, L., Mõttus, R., Kajalaid, K., Koch, K., Uppin, K., Maron, E., & Vasar, E. (2016). The course of cognitive functioning after first-episode of psychosis: A six-month follow-up study. Schizophrenia Research. (Abstract)