An article, just published in the Journal of Pediatric Health Care, presents two new mental health screening instruments intended to be used by pediatric primary care (PPC) providers in their work with children. The researchers conducted a study comparing the two approaches: paper-based screening questionnaires vs. computerized screening questionnaires. However, they also posed questions about the utility of the screening process in general. According to the authors, the real challenge is "how to address mental health problems once they are identified." They write:
"PPC providers largely lack the training and resources to provide mental health treatment when indicated, mental health services providers in the community are scarce or have long waiting lists, and communication between PPC providers and mental health professionals for consultation or co-management of patients' symptoms seldom happens."
That is, screening may identify children's mental health problems, such as anxiety and depression. However, it cannot help pediatricians effectively treat concerns which lie outside of their specialty. Likewise, screening does not help pediatricians connect children to mental health services when there are no services available.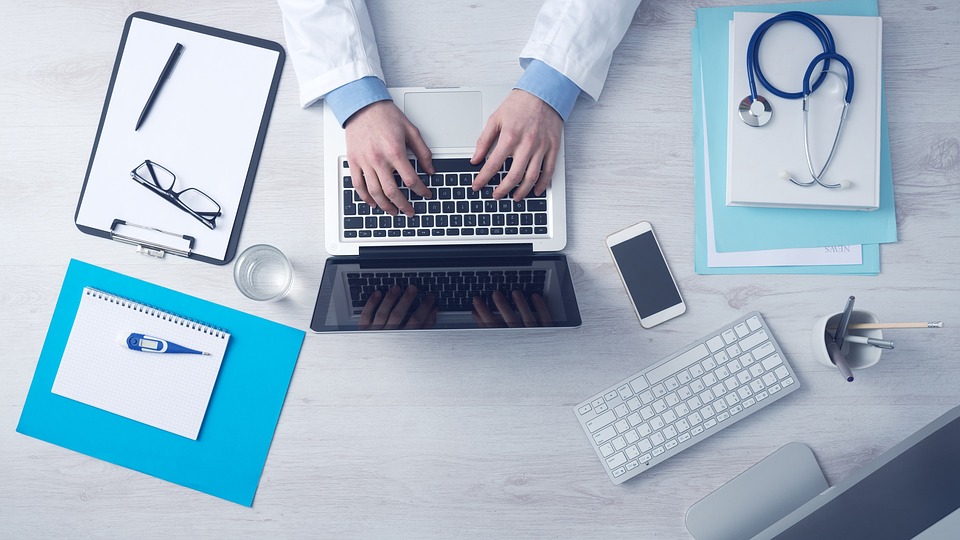 The authors suggest that one solution to this dilemma is "task shifting"—improving the ability of pediatricians to work with mental health concerns. Thus, their screening program included algorithms that provided recommendations to providers regarding how to treat the identified mental health concerns:
"The algorithms also guided PPC providers to connect all children with positive screening and assessment results to a community mental health provider. Other recommendations included considering medication (a selective serotonin reuptake inhibitor titration schedule was included in the toolkit) or referring to a psychiatrist for a medication evaluation, establishing a patient safety plan, and using one of several informational handouts to provide education about depression and/or anxiety to the patient and family and to discuss goals and options for treatment."
In summary, the algorithms provided the pediatrician with the following options: refer the child to a specialist, prescribe a SSRI, or provide the child and family with handouts about depression and anxiety. It is unclear how these interventions would improve outcomes, even if the screening program identified mental health concerns that would not normally be detected. After all, the authors previously discussed long wait times and the unavailability of mental health specialists as their primary reason for increasing mental health care from pediatricians.
However, the researchers' study focuses on improving screening alone, rather than improving the education of pediatricians or increasing the burden of specialty work on pediatricians. The research does not address whether "task shifting" would be appropriate or successful. However, the authors do note that "PPC providers expressed frustration over time constraints placed on well-child visits and their ability to address a myriad of health topics efficiently, effectively, and within the time allotted."
Although the researchers compared the two screening interventions (paper-based screening questionnaires vs. computerized questionnaires), they did not compare the outcomes of the screening. In both cases, the screening questionnaire was given to approximately 50% of the children who were already identified as having potential mental health concerns. Thus, the research may be limited by the fact that the questionnaire was not implemented as a true screening, but rather used as a diagnostic tool.
After children scored positive on the initial screening, the algorithm indicated that they should be moved to "next-level assessment" and complete another screening tool. At that time, at least a third of the children who had screened positive were then "ruled out"—meaning they did not score positive on the next level assessment.
Again, the authors did not compare outcomes, and there was no control group— so it is not possible to speak to whether either of these screening approaches resulted in improvements in clinical care.
While there is substantial evidence that screening for medical conditions (such as cancer) significantly improves outcomes, it is not clear that screening for mental health concerns is associated with improved outcome. In studies that directly tested mental health screening outcomes using randomized, controlled trials, the screening group did not improve significantly compared to the group that was not screened.
The Canadian guidelines and the guidelines of the United Kingdom reflect this evidence—they both recommend against screening for mental health concerns. They report that the harm of overdiagnosis and overmedication for people experiencing mild situational mental health concerns may outweigh the uncertain benefits of screening. In fact, one study estimated that 80% of positive depression screening results are actually false positives—people who do not have depression but were identified by the questionnaire as meeting the criteria.
The United States Preventive Services Task Force (USPSTF), in contrast, recommends screening for depression in both adults and adolescents. The USPSTF argues that because screening can identify mental health concerns, and because there exist effective interventions for mental health concerns, screening, therefore, may be associated with improved outcomes.
The authors of this study present a computerized screening solution as a way of expanding identification of depression and anxiety in children. However, they bring up questions about the role of pediatricians, as well as the efficacy of screening for mental health concerns— as there is no direct evidence of benefit.
****
Honigfeld, L., Macary, S. J., & Grasso, D. J. (2017). A clinical care algorithmic toolkit for promoting screening and next-level assessment of pediatric depression and anxiety in primary care. J Pediatr Health Care, 31(3), e15-e23. (Link)