The third in a series of blogs presenting a philosophical analysis of the modern mental health system.
Wittgenstein illustrates that mental states are not private, universally identical brain processes or mental events. They are socially meaningful, recognisable patterns of behaviour characteristic of human beings. We can never understand or know such states by looking in the brain or constructing models or theories of what particular mental states consist of and how they relate to each other. Mental states are properties of living people within human 'forms of life,' expressed in activity that is purposive, interactive and whose meaning is inextricable from its social context. They are not abstract, context-independent entities like mathematical functions or chemical elements.
Many thinkers have argued that these properties mean that mental states and human activity are not amenable to the methods of natural science. The scientific method, as it has developed in physics, chemistry and biology, is premised on the predictability of the material world, which allows us to look back from a given situation and determine its 'causes,' and to look forward from a set of circumstances and predict what will occur.
Human behaviour is inherently unpredictable, however, and for this reason it is argued that understanding it is logically different from our understanding of the material world.1 Human behaviour is not caused in the sense that natural events can be said to be caused. People make choices, and do things for reasons. These choices are influenced and constrained, but not determined, by the circumstances of a person's life, which include the whole history of human society that has over the centuries established the ways in which we understand and respond to the phenomena of the world, including each other.2 But history — both personal and social — is not an external event or entity. Our history is part of who we are and who we become. It is part of our individuality. We cannot distinguish our history from our actions in the way that we can isolate causes from consequences in physical or mechanical systems.
The idea that the methods of natural science can be transferred to the study of human activity is sometimes referred to as 'positivism' and philosophers have been challenging this assumption since the 19th century. German thinkers like Wilhelm Dilthey, following up Hegel's insights into the cultural and social evolution of human thought, argued that the distinctive features of human activity require a different sort of approach. He contrasted the sort of knowledge that was produced by natural science; Erklaren (causal explanation), from the meaningful interpretation or understanding that is appropriate to the study of the human world; Verstehen.3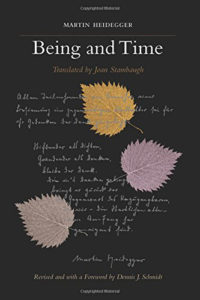 The early work of Martin Heidegger, an intellectual successor to Dilthey, is particularly useful here. In Being and Time,4 Heidegger describes how our ordinary, everyday activity always already involves a certain sort of 'knowledge,' which consists of a familiarity with the environment that is 'available' for human purposes. It consists of being able to identify and use objects that are relevant and useful to us, such as tools and clothes. It also involves knowing how to behave in social situations, which in turn involves understanding the rules or conventions that govern behaviour in a particular society. Heidegger referred to this sort of knowledge as 'knowing how' (knowing how to use or do something) and contrasted it with the sort of knowledge we gain from an objective, scientific analysis of the world, referred to as 'knowing that' (knowing the truth of propositions or 'facts'; sometimes referred to as 'propositional knowledge').
For Heidegger, the scientific approach is a particular and unusual attitude to the world; one that is designed to study the 'occurrent' world as it exists in isolation from human activity.5 It involves stepping out of, or aside from, our intimate engagement with the 'available' world in order to study objects in isolation from the usual, humanly meaningful context in which they are embedded. Only when we have stripped an object of its human meaning, can we investigate its universal properties. Only when we see a nail as a piece of iron, for example, can we learn how iron, in general, functions. Scientific analysis involves looking for universal properties that are independent of the particular situations in which an object might be encountered.
Heidegger emphasised the priority of our familiar, 'knowing how' engagement with the world, which forms the foundation on which other sorts of knowledge are built. He did not deny the utility and validity of natural science for gaining knowledge of, and mastery over, the world around us. However, for Heidegger, the scientific method cannot meaningfully be applied to the study of the human world. Knowledge of human beings and their activities is always a form of 'knowing how.' Human behaviour cannot be extracted from the familiar world with its human imbued meaning and all its implicit conventions. If we want to study teaching techniques, for example, we are dependent on conventional understandings of what teaching consists of and what terms like learning, testing and achievement mean in a particular culture and setting. Unlike in natural science, we cannot identify or develop principles that are independent of the historically specific activities we want to study.
Think also of 'depression' or sadness described in my previous blog! Depression is not an abstract thing that can be measured and studied independently of the real, individual people who experience it and the social world they inhabit. You simply cannot separate 'depression' off from other elements of human life in the way that is necessary to identify universal principles and obtain objective, scientific-type knowledge about it. We might make a judgement that someone who has not left their bed or spoken for weeks requires more help than someone who cries a lot but continues to go about their daily lives, but this is not the same sort of comparison as when we compare the strength of different materials, or blood pressure readings.
Having said all this, I think there are some circumstances in which we need to measure aspects of human behaviour in a 'positivist' manner. When we modify the way the body works through the use of drugs or other means, we had better assess whether we get the intended result.
If we recommend 'antipsychotic' drugs for example, as well as understanding the subjective and behavioural alterations they produce, we might want to know whether they reduce the manifestations of psychosis, whether they ameliorate disturbed or aggressive behaviour, and what sort of impact they have on people's quality of life, experience and functioning. Similarly, if we reduce or take people off such chemicals (as the Radar trial is aiming to do) we need to know how these areas will be affected. In order to do this, we need to measure these things in some way, imperfect as this process will inevitably be.
We must not forget, however, that the purpose of any intervention that is given to modify behaviour, like other social interventions (teaching methods, road safety measures) is political, not scientific. Figuring out the best way to live together is the business of politics. Science can help to work out how to achieve what we want to achieve if there are different options with equal moral or political worth, but it cannot determine the value we place on something.
Applying the methods of natural science to human activity is sometimes necessary, therefore, but it cannot enlighten us about the nature of that activity or the reasons that motivate and sustain it. Instead, insights must come from our own and others' experiences and from examples we encounter in the media, literature and other places. Wittgenstein's pupil, Maurice O'Connor Drury (who became a psychiatrist), suggested that psychological knowledge comes not from psychological experiments, but from literature, art and music. It is the arts that illuminate the dilemmas and challenges of human life.6 In a similar vein, Thomas Szasz once recommended the short story Ward 6, by Chekhov, as one of the most illuminating accounts of the nature of madness and the circumstances that can generate it.7
***
Mad in America hosts blogs by a diverse group of writers. These posts are designed to serve as a public forum for a discussion—broadly speaking—of psychiatry and its treatments. The opinions expressed are the writers' own.
***
Mad in America has made some changes to the commenting process. You no longer need to login or create an account on our site to comment. The only information needed is your name, email and comment text. Comments made with an account prior to this change will remain visible on the site.