A recent report of meta-analyses published in Psychological Science reviews outcomes associated with growth mindset approaches in schools throughout the US. The study was conducted by researchers Victoria F. Sisk, Jingze Sun, Jennifer Butler, and Brooke Macnamara of Case Western Reserve University, and Alexander P. Burgoyne out of the Department of Psychology at Michigan State University. The first of two meta-analyses look at relationships between student mindset and academic performance, while the second explored the impact of growth mindset-oriented interventions on academic achievement.
Overall, weak effects across both analyses indicate that mindset alone fails to facilitate significant shifts in student academic performance and in-school success. While mindsets, also referred to as implicit theories, may influence educational trajectories, there are likely other factors that are better at predicting student success, such as school and classroom characteristics.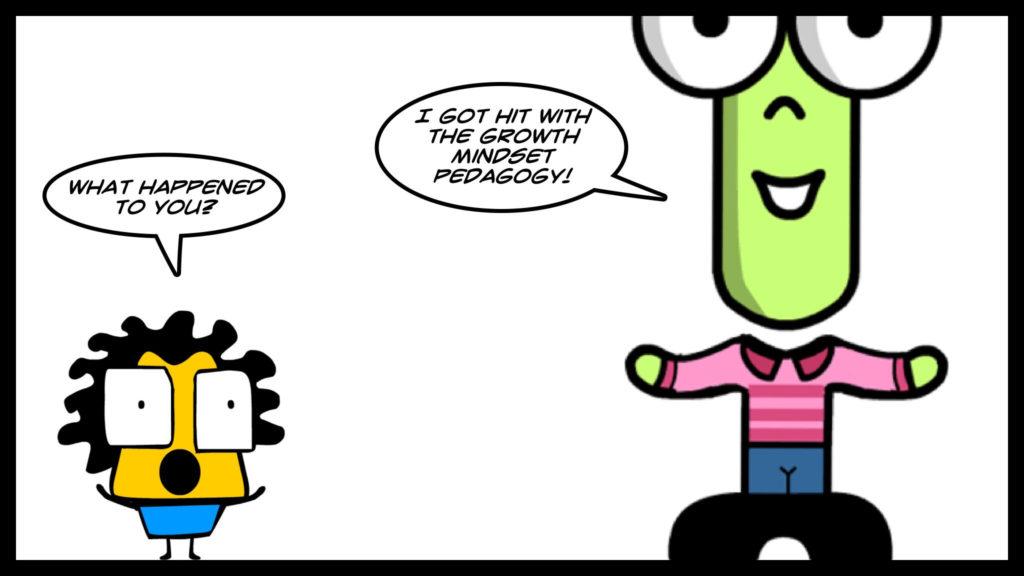 Mindsets, operationally defined by Sisk and colleagues as "beliefs about the nature of human attributes," have the potential to inform a person's self-efficacy, style of interacting with others, effort, and potential for achievement. Past research has identified better quality-of-life outcomes associated with the belief that intelligence is a malleable construct (a growth mindset) than the idea that it is inflexible or unchanging (a fixed mindset).
These studies suggest that those more inclined to believe that they have the potential to change and learn are more likely to succeed in doing so. Carol Dweck, the creator of the mindset theory, has conducted research linking mindset to weight-loss, international acclaim, success in educational contexts, and achievement in a variety of other domains.
However, despite some research supporting the benefits of a growth mindset, programs developed to foster a growth mindset in students are often misguided or poorly implemented. The researchers set out to assess the extent to which 1) mindset influences academic achievement, and 2) programs designed to promote growth mindset implemented in schools influence academic performance. Sisk and colleagues systematically gathered reports examining these variables and then ran meta-analyses to establish effect sizes and possible moderating factors.
The first search resulted in a set of 129 studies with 162 independent samples, 273 effect sizes, and 365,915 students. The average correlation between the presence of a growth mindset and academic achievement (according to multiple indicators) was weak, and effects weren't found to be a function of academic risk status or socioeconomic status.
The second search resulted in the identification of 29 studies with 38 independent samples, 43 effect sizes, and 57,155 students. Analyses indicated that mindset interventions intended to improve academic achievement neglected to produce significant outcomes for adolescents, and for students experiencing transition. However, interventions were found to have slightly larger effects among students at higher risk for academic failure, and for economically disadvantaged students.
"Part of the reshaping effort has been to make funding mindset research a 'national education priority' because mindsets have 'profound effects' on school achievement," the authors write. "Our meta-analyses do not support this claim. Effect sizes were inconsistent across studies, but most analyses yielded small (or null) effects. Overall, the first meta-analysis demonstrated only a very weak relationship between mindsets and academic achievement. Similarly, the second meta-analysis demonstrated only a very small overall effect of mindset interventions on academic achievement."
Mindset interventions have gained traction in recent years because they're intuitive and marketable. The idea that confidence facilitates success is accessible and, as a result, it is incorporated into many programs designed to support students. Unfortunately, programs advertised to promote a growth mindset in students are often poorly developed, ineffective, or lack empirical support.
The notion that a growth mindset is enough to inspire success in students is also problematic, in that it disregards powerful circumstantial features of students' in-school experiences, such as nutrition, poverty, instructional quality, psychosocial stress, external pressures, abuse, etc. Although future research may serve to disentangle the components of certain growth mindset programs that are effective and help to eliminate pieces that are not, perhaps the abundant resources devoted to growth mindset program development and research would be more appropriately applied to other efforts to improve in-school instructional quality and social-emotional supports.
****
Sisk, V. F., Burgoyne, A. P., Sun, J., Butler, J. L., & Macnamara, B. N. (2018). To What Extent and Under Which Circumstances Are Growth Mind-Sets Important to Academic Achievement? Two Meta-Analyses. Psychological Science, 29(4), 549-571. (Link)