This week on MIA Radio, we present a special episode of the podcast to join in the many events being held for World Benzodiazepine Awareness Day, July 11, 2018.
In this two-part podcast, we chat with W-BAD Lead Operations Volunteer and Virginia Representative Nicole Lamberson who talks about the events being held for W-BAD. We hear from psychiatrist Dr. Josef Witt-Doerring, who talks about a recent paper he co-authored entitled "Online Communities for Drug Withdrawal: What Can We Learn?". We also hear from therapist and campaigner Chris Paige who discusses his own experiences taking and withdrawing from benzodiazepines. Finally, in part 2 of the interview, we get to chat with Robert Whitaker, science journalist and author of the books Mad in America and Anatomy of an Epidemic.
Part 1 – Nicole Lamberson, Dr Josef Witt-Doerring and Chris Paige
Part 2 – Robert Whitaker
To listen and subscribe to the Mad in America podcast in Apple iTunes, click here.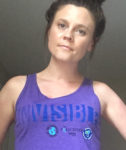 First, I am very fortunate to have had the chance to talk with Nicole Lamberson. Nicole is Lead Operations Volunteer and Virginia Representative for W-BAD and she has kindly taken time out of her busy preparations to talk about how she became involved with W-BAD, some of the events and campaigns being held around the world and how people can get involved.
Nicole has an immense passion for benzodiazepine awareness and its victims and hopes that her efforts ultimately spare many others from taking this painful, senseless, and totally preventable iatrogenic "journey".
We discuss:
How Nicole first became involved with W-BAD.
How discovering personal testimonies encouraged her to reach out to find out more about an awareness day held on the birthday of Dr. Heather Ashton – July 11.
What it feels like to be part of the benzodiazepine community.
How there is is still no medical consensus about the effects of both taking and withdrawing from benzodiazepines.
The W-BAD T-shirt campaign, which was organised in partnership with the Benzodiazepine Information Coalition and As Prescribed, an in-production documentary by Holly Hardman.
Pamphlet distributions happening in Auckland, Paris, Boston and Torrington.
That Wayne Douglas, W-BAD founder is on the Dr. Peter Breggin hour on July 11 at 4pm New York time.
That people can visit W-BAD events to find out more.
That on social media, people can follow events using @WorldBenzoDay and the hashtag #WorldBenzoDay.
That people can participate in many ways and that one of the most important ways to participate is to submit reports of adverse effects and withdrawal reactions to the appropriate regulator, links to which can be found on the W-BAD website.
How important it is to share stories and personal experiences.
That W-BAD is for anybody, not just those who are damaged by the drugs but also for families and friends and those recovered too.
Relevant links:
Benzodiazepine Information Coalition
As Prescribed by Holly Hardman (documentary film in production)
International Task Force on Benzodiazepines
The 2017 W-BAD podcast featuring Professor Malcolm Lader, Jocelyn Pedersen and Barry Haslam.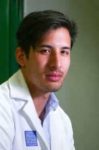 Next, we chat with psychiatrist Dr. Josef Witt-Doerring. Josef trained in Queensland, Australia before becoming a psychiatric resident at Baylor College of Medicine, Houston, Texas. He co-authored a paper published in Psychiatric Times entitled "Online Communities for Drug Withdrawal: What Can We Learn?" which received praise for openly addressing the issues of dependence and withdrawal and identifying the support activity that goes on in forums like Benzo Buddies and Surviving Antidepressants.
We discuss:
What led Dr. Witt-Doerring to become a psychiatric trainee after attending medical school in Queensland, Australia.
How reading Anatomy of an Epidemic led to an awareness of some of the consequences of psychiatric drug use from a critical perspective.
What led to his research into online support forums for those who are seeking support for psychiatric drug withdrawal.
That Josef was surprised at the amount of support activity in online forums like Benzo Buddies and Surviving Antidepressants.
How the paper that Josef co-authored on learning from online communities found a great deal of support both amongst colleagues and patient advocacy organisations.
How he feels that there is a general lack of awareness of dependence and withdrawal issues because the messages can be drowned out by more strident communications in marketing or promotional material.
That the idea of 'treatment resistant' conditions is probably much more on a general doctors mind than adverse reactions or protracted withdrawal experiences.
How Josef's experiences have influenced his approach to prescribing central nervous system drugs.
That he would like to think that if a doctor and patient can talk frankly and openly about the pros and cons of treatment, then that is likely to lead to a better relationship and a better outcome.
That there is a dearth of support services for people struggling with the drugs, particularly at the end of treatment.
How academic detailing programmes could help raise awareness and disseminate information that would lead to doctors being more confident about de-prescribing.
How the language of addiction and dependence can sometimes be a barrier to recognition of drug withdrawal issues.
That it may be better to look through a neurological injury lens rather than an addiction lens both in terms of understanding experiences but also to enable better treatment and support options.
That the community of those affected should continue to share their stories and to raise petitions with professional organisations, such as the boards that licence psychiatrists and OBGYN's.
How, because of the huge variation in patient experience, it would be very difficult to mandate short-term prescribing.
Relevant links:
Online Communities for Drug Withdrawal: What Can We Learn?
Benzodiazepine Information Coalition
Malcolm Lader: Anxiety or depression during withdrawal of hypnotic treatments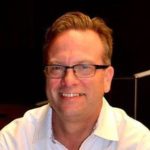 Our next guest is Chris Paige. Chris has a bit of an 'inside' perspective to add to the conversation for World Benzodiazepine Awareness Day in that he is a licensed therapist of over 20 years who was iatrogenically injured by a prescribed benzodiazepine. Chris has practised in a variety of settings including hospitals, schools, and foster homes and has taught at the undergraduate and graduate level.
He has presented papers at national and international conferences, appeared on Dateline NBC for his work with children of divorce and had his own national magazine column called 'On The Couch with Chris Paige'. Chris is on the board the Benzodiazepine Information Coalition, a non-profit organization that advocates for greater understanding of the potentially devastating effects of commonly prescribed benzodiazepines as well as prevention of patient injury through medical recognition, informed consent, and education. Chris currently resides and practices in Florida.
We discuss:
How Chris first came to be prescribed a benzodiazepine in 2000.
His recollections of being prescribed Klonopin (Clonazepam) for anxiety, taking between 1 and 2 milligrams per day.
How, after three years use, he started to notice tremors and memory loss.
That a neurologist explained that his symptoms may be medication related and advised a taper but gave no specific instructions.
How Chris came off the Klonopin fairly rapidly but didn't find it too difficult at the time.
How, some years later, he was given an antibiotic for a prostate infection but rapidly developed psychiatric symptoms including anxiety, agitation and insomnia.
That this led Chris to consult a doctor for some Klonopin tablets to manage this and that he took a total of 16 milligrams over the next 10 weeks.
That he understands now that the antibiotic and the Klonopin compete at the same receptor in the brain, leading immediately to a tolerance to the drug.
That because of this tolerance he became more sleepless, more agitated and more anxious and working was becoming increasingly difficult.
How he came to be in a five-day detox programme in Vermont, where they took him off one and a quarter milligrams of Klonopin in just five days.
How Chris realised that the detox approach was not right and wanted to leave.
How the detox programme decided to replace the Klonopin with four different psychiatric drugs, two of which he has now ceased with two still to taper.
That he felt that his brain and nervous system were severely shocked by making such rapid medication changes.
How this led to Chris being admitted to psychiatric hospital which he describes as "possibly one of the most humiliating experiences he has ever endured."
How Chris felt when experiencing akathisia which was a relentless compulsion to move and gave him a feeling as if his whole body was being electrocuted and that he had been lit on fire.
That he initially felt supported by friends and family but that quickly eroded when he didn't get better or accept harmful and dangerous treatment advice.
That this led to the misunderstanding of his injury and it being mislabeled as an addiction problem.
That ultimately the only places he found validation and support were online support forums.
The losses that Chris endured during his struggles including his health, his psychotherapy practice and even his reputation.
That Chris's message is that there is hope for the future and the importance of reconnecting with the simple things in life.
The lack of acknowledgement of the impact of trauma on a person's life.
Relevant links:
Benzodiazepine Information Coalition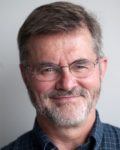 Finally, in part 2 of the podcast, we interview Mad in America founder, Robert Whitaker. For many of us, Robert needs no introduction as he is well known for his award-winning book, Anatomy of an Epidemic: Magic Bullets, Psychiatric Drugs, and the Astonishing Rise of Mental Illness in America, which was released in 2010.
Robert has been a medical writer at the Albany Times Union newspaper, A journalism fellow at the Massachusetts Institute of Technology and Director of publications at the Harvard Medical School. Besides many papers, journals and articles, Robert has written five books which include Mad In America: Bad Science, Bad Medicine, and The Enduring Mistreatment of the Mentally Ill in 2001, Anatomy of an Epidemic in 2010 and Psychiatry Under The Influence: Institutional Corruption, Social Injury, and Prescriptions for Reform published in 2015.
We discuss:
What took Bob from writing as an industry insider covering clinical trials to founding Mad in America.
How writing a story about the botched introduction of laparoscopic surgery led to an interest in how commerce was corrupting healthcare.
How Freedom of Information requests led to an understanding of the corruption in the clinical trials of antipsychotic drugs.
What led to writing the book Mad in America: Bad Science, Bad Medicine, and The Enduring Mistreatment of the Mentally Ill in 2001.
That, when you look at the science, you see an enduring theme in psychiatry of treatments that are full of promise, but ultimately can lead to harm.
That Bob came to these issues as a journalist who felt a sense of public duty to be an honest reporter of the facts and the science.
The extraordinary history behind the revival of the market for benzodiazepines.
How Valium became the western world's most prescribed psychiatric drug during the late 1960s.
How, in the 1970s, it became apparent that people were struggling to get off the drugs.
That women's magazines started to write about the experiences of women addicted to Valium, and it was recognised as a bigger issue than heroin addiction.
That the reaction by the pharmaceutical manufacturers was to reconceptualize anxiety-related distress as depressive distress and move patients on to SSRIs.
How in 1980, in the third version of the Diagnostic and Statistical Manual, a new disorder is named: Panic Disorder, leading the maker of Alprazolam, Upjohn, to get it approved specifically for the treatment of panic disorder.
How the study published showed that the reduction in panic attacks in the medicated group over four weeks was greater than the unmedicated group, but the study actually ran for eight weeks, by which time there was no difference between the medicated and unmedicated groups.
That in the six-week withdrawal phase of the study, 44% were not able to stop the drugs.
How newspapers reported that Xanax (Alprazolam) was an efficacious, safe and non-addictive treatment for panic disorder.
That what you see in the heart of the Xanax story is a betrayal of the public.
The reasons why doctors often don't review the papers that would lead them to conclude that benzodiazepines are highly problematic drugs.
A paper from a new International Task Force on Benzodiazepines which seems to be a statement of intent to increase benzodiazepine prescribing.
That people should keep on telling their stories of withdrawal and iatrogenic harm.
The attempt in Massachusetts to pass a bill requiring informed consent.
The problems inherent in using the language of withdrawal when the symptoms are protracted and that it would be more appropriate to describe this as a neurological injury.
That the benzodiazepine community is doing an incredible service by alerting the public to what should be seen as a public health crisis.
Relevant links:
Revival of the market for Benzodiazepines
Malcolm Lader: It is more difficult to withdraw people from benzodiazepines than it is from heroin