In a new article in the Journal of Mental Health, David Pilgrim questions the effectiveness and ethics of mental health treatment. He suggests that mental health care is neither effective, nor "kindly," as it often relies on flawed research, ineffective treatments, and ultimately engages a system of involuntary detention that he argues is a human rights violation.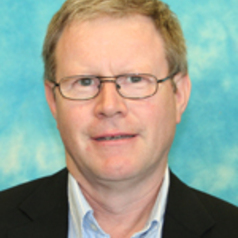 Pilgrim notes that the interests of professionals, the pharmaceutical industry, and lay people are all influencing the nature and provision of mental health services. He further notes that users of mental health services are not a monolithic group, but have varying opinions about psychiatry, diagnosis, and treatment (up to and including anti-psychiatry). This aggregation of interests, often at odds with one another, may have led to a system that is not effective or humane.
Pilgrim suggests that the ubiquitous focus making mental health care synonymous with medication runs contrary to the evidence that socioeconomic factors and trauma are implicated in the creation and exacerbation of mental health concerns. Even when mental health care is not equated with medication, it is still outside the purview of a therapist to improve poverty or to intervene to prevent childhood adversity.
"Given that many of the social conditions that inflect mental health, especially poverty, urbanicity and variants of childhood adversity, are outside of the control of health services then the prospect of a medical cure for their adverse psychological impact may be a nonstarter."
Pilgrim notes that many mental health service users believe in a biochemical cause, and thus a medical cure, for mental health concerns. However, he writes that "Honest academic psychiatrists, not swayed by drug company funding, show us unequivocally that this positive image of psychotropic drugs is thoroughly unsustainable."
Pilgrim finds the notion that a drug can "fix" years of childhood adversity, trauma, and poverty is absurd. He suggests that it is disingenuous of the psychiatric establishment to promote their treatments as "effective" while carefully selecting outcome measures that are unrelated to these core socioeconomic problems.
However, more concerning to Pilgrim is the system of involuntary detention and forcible treatment that some users undergo. Pilgrim argues that involuntary detention in order to forcibly "treat" mental health concerns is a violation of human rights which does not meet its own standards of equity.
He suggests that patients have very different experiences of hospitalization and that in some cases they are not provided with even adequate care "in exchange for […] Their loss of liberty, without trial and with no ensured advocacy for their freedom." After all, he writes, there have been and continue to be lawsuits brought by the US Department of Justice stating that states have failed to provide adequate mental health care.
Pilgrim writes that the need to involuntarily detain someone is generally based on the perception of danger—is that person a danger to themselves or others? Perhaps in an ideal world, this would be acceptable; however, we live in a world where biases based on race, gender, and other traits color all such decision-making. Pilgrim provides the following example: "If a societal norm is to perceive young, black men as being abnormally dangerous, then that will be mirrored in admissions to psychiatric units and risk-averse staff decision making, thereafter, about discharge and security levels." He cites research that has found just these biases in mental health practice:
 "'Mental health legislation' exists to manage, at times very robustly, some people but not others. It is about the lawful control of one group of problematic patients and not the promotion of mental health," Pilgrim writes.
After all, undiagnosable people engage in all sorts of risky behaviors, making themselves a danger to self and others. However, they are afforded the privilege to do so, while people with mental health diagnoses are monitored for any indication of risk, and involuntarily detained without trial, and without necessarily breaking any laws.
 "Mental health professionals are still ultimately rule enforcers," Pilgrim argues, who are part of a system with a double standard: ensuring that cultural values around normalcy are followed, with dire consequences for those who are not deemed normal.
Pilgrim calls for trauma-informed care, which at least would be more "kindly" and humane. And, of mental health treatments, he writes:
"If expecting them to be 'efficacious' is asking too much, we might at least expect that they should at all times be acceptable to patients."
****
Pilgrim, D. (2018) Are kindly and efficacious mental health services possible? Journal of Mental Health.  doi: 10.1080/09638237.2018.1487544 (Link)