Two new articles find that rates of ADHD diagnosis and stimulant prescription continue to rise all over the world. One study found that the ADHD diagnosis has increased in prevalence in the US for the past 20 years; the other study found that stimulant medication use has increased across the world, in all of the countries studied—but with wide variation between regions.
The first study was led by Wei Bao, MD, PhD, at the University of Iowa and was published on August 31 in JAMA Network Open. This study examined the prevalence of the ADHD diagnosis in the US, finding that it has risen significantly for both children and adults, in all subgroups of race and gender, between 1997-2016. They found that the rate rose from 6.1% in 1997 all the way to 10.2% of children in 2016. More than twice as many boys had the diagnosis: 14% of boys had the diagnosis in 2016, compared to 6.3% of girls.
"This study suggests that additional research is needed to better understand the cause of this apparent rise in prevalence," the researchers write.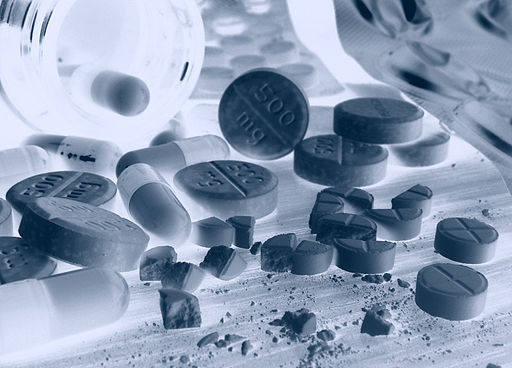 About 35,000 households across the US were included in this survey. The prevalence of ADHD diagnosis was approximately the same for White, Black, and Hispanic children.
The second study included a large team at Duke University and the University of Hong Kong and was published on September 13 in Lancet Psychiatry. The researchers examined the prevalence of stimulant medication use across the world and found that this increased "in all countries and regions" although there were regional variations in the magnitude of increase, and in the types of medications used.
"Increasing ADHD medication use in both children and adults supports a need for monitoring medication safety and effectiveness in exposed populations, particularly in adults, because of the scarcity of knowledge about ADHD medication use in this age group," Raman and Man write. 
In this study, the researchers found that although prescription of stimulants increased in every country they studied, the magnitude of increase varied wildly. For instance, prescription of stimulants to children reached almost 5% in North America combined (6.69% for US children on Medicaid), while it was less than 1% in Asia, Australia, and Western and Southern Europe.
In most countries, methylphenidate (such as Ritalin) accounted for almost all prescriptions, while in the US, amphetamines (such as Adderall) were more common.
The study included data from 13 different countries and one Special Administrative Region. It included 154.5 million individuals.
Raman and Man noted that guideline variation might account for some of this variance between regions: some guidelines recommend behavioral treatment as first-line interventions (such as the NICE guidelines in the UK), while other guidelines recommend stimulant use as a first-line intervention (several US guidelines). The researchers also listed the availability of treatments, treatment cost, and conservative attitudes about medication in Asia as explanations of the variance in prescribing stimulants to children.
The researchers write that in the US, "The continued increase in prescribing rate should be considered as a cautionary note for clinicians and regulators, who should ensure that they are not over diagnosing and medicating children and young people."
A commentary on that study by Margaret H. Sibley, PhD, at Florida International University, also published in Lancet Psychiatry, highlighted the "urgent need to refine evidence-based guidelines for stimulant prescribing." Sibley notes that the study does not clarify whether the participants received stimulants for diagnosed ADHD, non-ADHD symptoms, or even controversial off-label uses including supposed "cognitive enhancement" and "weight loss." These factors could account for some of the differences in international prescription practices.
"Empirical data suggest that there probably is mixed prescription of stimulants to individuals who truly have ADHD, people who feign ADHD symptoms, misdiagnosed individuals, and those who openly receive medications for an off-label use endorsed by their prescriber,"  Sibley writes.
However, despite this "ballooning use of stimulants," Sibley goes on to suggest that those with "legitimate" ADHD fail to receive "treatment" due to stigma and "problems with stimulant acceptability"—presumably referring to adverse effects of stimulants.
All of this research points to confusion about the increasing prevalence of ADHD diagnosis and stimulant prescription. Researchers suggest that ADHD is both overdiagnosed and underdiagnosed, that stimulants are both stigmatized and sought by millions of people without the diagnosis, and that guidelines around treatment are unclear and unstandardized.
****
Raman, S. R., Man, K. K. C., Bahmanyar, S., Berard, A., Bilder, S., Boukhris, T. . . . Wong, I. C. K. (2018). Trends in attention-deficit hyperactivity disorder medication use: a retrospective observational study using population-based databases. Lancet Psychiatry. Published online September 13, 2018. http://dx.doi.org/10.1016/ S2215-0366(18)30293-1 (Link)
Sibley, M. H. (2018). Why are stimulant medication prescriptions rising globally? Lancet Psychiatry. Published online September 13, 2018. http://dx.doi.org/10.1016/ S2215-0366(18)30317-1 (Link)
Xu, G., Strathearn, L., Liu, B., Yang, B., & Bao, W. (2018). Twenty-year trends in diagnosed attention-deficit/hyperactivity disorder among US children and adolescents, 1997-2016. JAMA Network Open, 1(4), e181471. doi:10.1001/jamanetworkopen.2018.1471 (Link)