A new study, published in the Journal of Substance Abuse Treatment, investigates the effects of belongingness on adult mental health, outcomes of childhood trauma, and risky alcohol use. The results of the study suggest a feeling of belonging in childhood may serve as a protective factor for difficulties with mental health and adverse outcomes of childhood trauma later in life.
"Overall, the negative total association of childhood trauma with adult mental health and risky alcohol use was partially mediated by a sense of belonging, indicating that a sense of belonging may buffer the impact of childhood trauma on later mental health outcomes and therefore potentially decrease later risky alcohol use in adulthood," writes lead author Chelsey Torgerson, a researcher at the School of Family Studies and Human Services.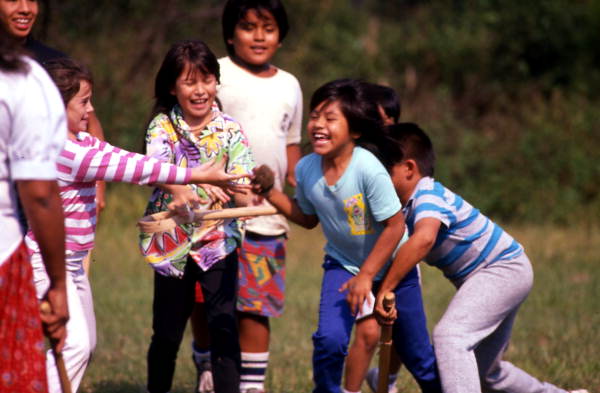 Research suggests rates of depression, anxiety disorders, and other mental health issues are exhibited at higher rates in children that have been exposed to traumatic events. Childhood trauma has been associated with psychosis and psychotic symptomology and is linked to an increased chance of substance use in adulthood.
Belongingness, which can refer to, "inclusion in social groups, close personal relationships, or having a purpose in one's roles in a family or community," has been associated with improved confidence and well-being. A sense of belongingness plays a large role in resiliency research, which explores "invisible factors" that may improve an individual's ability to thrive through stressful life events, such as childhood trauma. A reduced sense of belongingness, on the other hand, has been associated with hopelessness, suicidality, and problematic alcohol use.
In the current study, Torgerson and colleagues explore the role that a sense of belonging may play on how a child is affected by trauma. They also investigate if belongingness in childhood may influence mental health outcomes in adulthood.
"Because a sense of belonging is a malleable factor that has been associated with improved mental, physical and physiological health, its potential to mediate the negative impact of childhood trauma on mental health and problem substance use in adulthood would have important implications for prevention," they write.
More than two-thirds of children report experiencing a traumatic event before the age of 16. If feelings of belongingness in childhood serve as a protective factor for adverse outcomes of trauma, it may inform future research and prevention work and lead to new interventions.
In the current study, the researchers recruited 654 adults aged 24-40. All participants endorsed experiencing at least one traumatic event during their childhood. Participants in the study completed measures assessing childhood trauma (using the 17-item Traumatic Events Screening Inventory for Adults; TESI-A), sense of belonging (using 7 items from the relationship dimension of the Assessment of Quality of Life; AQoL), adult mental health (using the 8 items of the AQoL from the mental health dimension), adult risky alcohol use (using the Alcohol Use Disorders Identification Test; AUDIT), and outlook on life, such as if they believe in a supportive future or remember joyful events from the past. Correlations of responses and meditating factors were explored.
As expected by the researchers, a sense of belonging in childhood was associated with positive mental health in adulthood, an association that was notably stronger for males than females. The study found that childhood trauma was negatively related to belonging and mental health, meaning those with higher childhood trauma scores had lower scores in mental health and belonging. Participants that endorsed higher feelings of belongingness reported lower scores for mental health issues and trauma outcomes as adults.
The authors acknowledge the need for further research in the area of timing, type, and dosage of childhood trauma, and the effects these may have on mental health and negative symptomology. However, the current study highlights the long-term role a sense of belonging may have on an individual's life.
The findings of the study, although cross-sectional, support further research investigating protective factors, such as belongingness, on childhood trauma. Efforts to increase feelings of belongingness during childhood, although enhanced over the past decade, are far from universal. The current study encourages an improved integration of belongingness in settings such as schools and family therapy.
"Our findings provide strong support for the inclusion of a sense of belonging in systemic assessment and treatment protocols to improve mental health and subsequently decrease problem alcohol use for both sexes," Torgerson and colleagues conclude.

"The association of belonging with both mental health and risky alcohol use outcomes in this study suggests that a sense of belonging needs to become a routine focus of assessment and intervention for adverse mental health and substance use outcomes."
****
Torgerson, C. N., Love, H. A., & Vennum, A. (2018). The buffering effect of belonging on the negative association of childhood trauma with adult mental health and risky alcohol use. Journal of substance abuse treatment, 88, 44-50. (Link)