In an article published recently in Social Theory and Health, Dr. Jeremy Dixon and Dr. Dirk Richter consider the contested nature of psychiatric knowledge and implications for mental health practice. Dixon, of the University of Bath's Department of Social Policy and Sciences, and Richter, of University Bern Psychiatric Services, argue that practitioners must be open about the "socially constructed state" of the psychiatric canon, and should seek to understand and adapt their approaches to clients' conceptual frameworks for mental illness (i.e. biomedical, psychosocial, etc.).
"Professional mental health workers need to be transparent about the assumptions and limitations of psychiatric knowledge and base therapeutic decisions around the way in which service users and carers construct mental disorder," the authors write.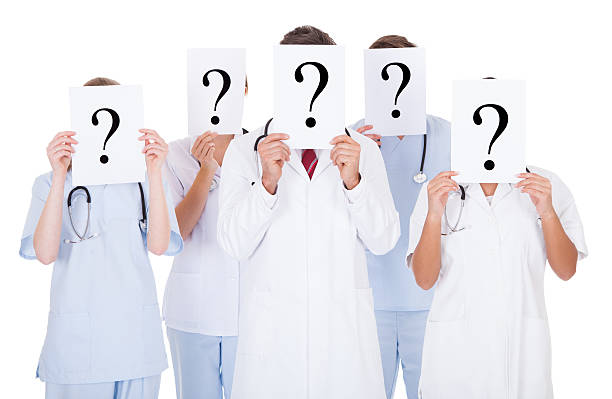 Dixon and Richter provide a brief overview of the history of theories of mental disorders, including biomedical, psychosocial, social constructionist, and critical realist models. Social constructionists view mental disorder diagnoses as a "social response to particular types of behavior deemed 'deviant' by wider society." Critical realists, on the other hand, posit that "every psychiatric crisis is also a social crisis," and that psychiatry transforms common, often passing human experiences into clinical situations that require medical intervention.
The authors review recent mental health public attitudes research and conclude that Western populations have complex, sometimes contradictory views of mental illness and its treatment. For example, although a biomedical view of mental health has been increasingly embraced by those in the West, many still believe that psychosocial circumstances play an important role in the development of mental illness. Attitudes towards treatment also vary; while Western individuals have become more likely to endorse drug treatment for schizophrenia and depression, they still prefer psychological treatment.
Dixon and Richter consider ongoing debates amongst psychiatrists, psychiatric nurses, and social workers in England and Wales in order to explore how mental health professionals are reacting in real-time to these disparate views of mental disorder. They highlight recent shifts in English and Welsh mental health policy towards prioritizing service user involvement and choice, and suggest that these changes have "challenged traditional notions of professionalism which had held that professionals were schooled in bodies of knowledge that lay people were not equipped to access."
These changes have forced psychiatrists to re-assess how to position themselves and their professional know-how to patients with different conceptualizations of mental illness. Dixon and Richter explain that psychiatrists have reacted to this predicament differently – while some have responded by advocating for the "re-professionalization" of psychiatry, others have pushed for embracing "shared definitions" and a move away from the idea that "there is a 'correct' way to treat madness."
The authors offer two recommendations for psychiatry and other mental health professionals in response to these challenges. First, they state that practitioners must be upfront about the field's "socially constructed state of knowledge." This includes the impossibility of drawing clear distinctions between constructs such as sanity/insanity and normality/abnormality, as well as the largely unknown, poorly understood etiology of mental disorders as they are currently defined.
"As efforts to align categories of mental disorder to genetic evidence remains some way off," they write," we submit that mental health professionals need to be clearer that these instruments are social constructs used to describe problem behaviors (rather than illnesses)."
Secondly, the authors implore mental health professionals to "explore the patient's model and adjust therapeutic options accordingly." For those patients who do not subscribe to a biomedical framework, other possibilities include psychosocial approaches, the recovery model, and alternative decision-making methods such as supported decision-making.
Although taking this route will inevitably present additional quandaries – for example, moves that diminish clinicians' position as experts may provoke anxiety in some patients – Dixon and Richter argue that this is a necessity given the field's "socially constructed knowledge base."
****
Dixon, J., & Richter, D. Contemporary public perceptions of psychiatry: some problems for mental health professions. Social Theory & Health, 1-16. (Link)