An article on contributory injustice, published in the Journal of Medical Ethics, describes the clinical and ethical imperative that clinicians listen in an open-minded way when service users describe their experiences of hearing voices.
Alex James Miller Tate, at the University of Birmingham, UK argues in a new paper that harm is being done to service users when clinicians dismiss their experiences using biomedical language. The term "contributory injustice" refers to this type of refusing to listen to marginalized people.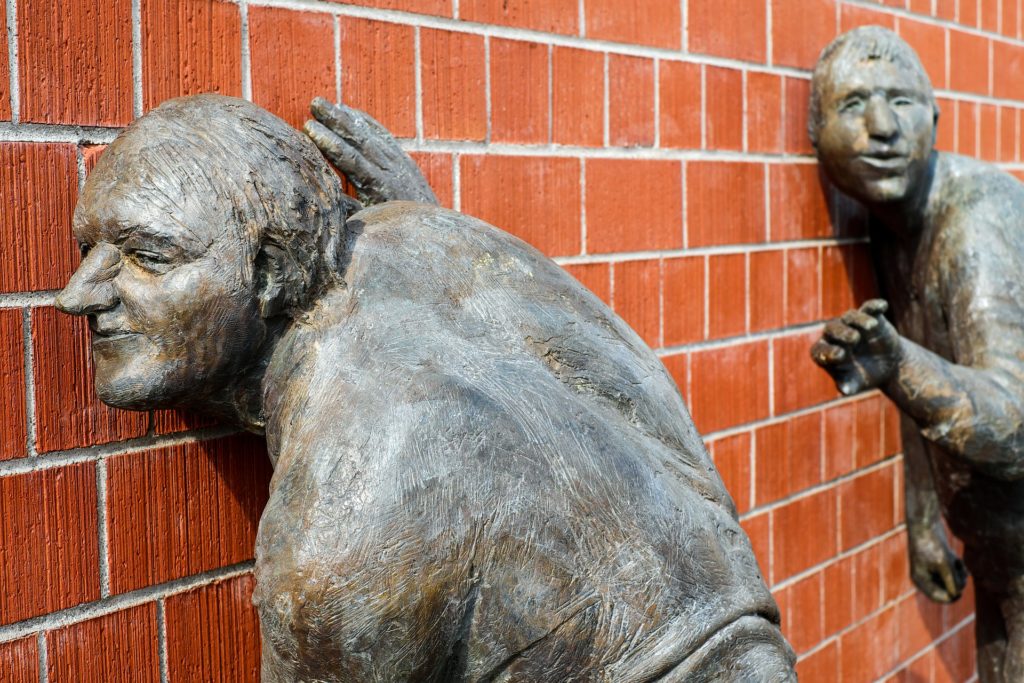 Contributory injustice, in philosophical parlance, occurs when a marginalized group's explanations for their marginalization are summarily dismissed or ignored by mainstream society. In effect, people are not allowed to contribute their ideas about the position they are in.
This occurs for most (perhaps all, at some point) marginalized groups. For instance, Tate gives the example of the rape survivor whose dissociative speech is mistaken by the police as evidence of lying, rather than evidence of trauma. Tate suggests that others who have experienced similar events would readily understand the person's explanation, but those who have not experienced it dismiss it—and the person's experience along with it.
This injustice is pronounced in mental health service settings. According to Tate, service users who hear voices have developed a sophisticated cultural understanding of these phenomena, as evidenced by such groups as the Hearing Voices Network. A vital aspect of this groups approach is the idea that service users are partners in the search for understanding of their own experiences.
That is, the popular conception of mental health services is that a confused, "mentally ill" person is given a biomedical explanation for their problems, which enables them to heal. However, the reality (as evidenced by service users' statements) is that mental health professionals ignore the explanations of the person and provide a rigid and unacceptable explanation, resulting in service users feeling unheard, invisible, and even worthless.
Tate argues that clinicians—and the mental health profession as a whole—are required to listen with an open mind for how the explanations of service users can be helpful in making sense of their experiences. This can be accomplished at the most basic level by accepting those service users who hear voices exist within a culture of people who do understand each other, even while the professionals and popular culture see their explanations as nonsense.
"I suggest that clinicians must become familiar with and take seriously concepts and frameworks for understanding mental distress developed in service user communities, such as Hearing Voices Network, and by individual service users."
Tate also addresses the objections that are commonly raised by mental health professionals whenever they are asked to listen to the experiences of service users. For instance, one primary complaint is that mental health professionals cannot pretend to believe something they know is false (for example, agreeing with someone's explanation that their voices are messages from angels).
Tate suggests that this is a misunderstanding of his point. He argues that one can both disagree with respect, as well as imagine how an explanation that seems false could be helpful in making sense of unusual experiences. That is, one does not also have to believe that voices are angelic messages to see how that belief can be comforting to the service user.
Tate essentially suggests that these objections come from the professional's tendency to view mental health as a dichotomous condition—either people are sick and require a biomedical cure, or there is no problem at all. Since there are struggles, then the biomedical explanation must be correct.
However, the black-or-white thinking of professionals is a fallacy—one can struggle with unusual experiences and still have a holistic explanation that provides comfort, understanding, and the ability to work with others towards better coexistence in the world. And, according to Tate's review of the research, the best way of treating someone's delusions is not to argue against them and make the person feel misunderstood or unheard. Instead, listening and accepting that this is a person's explanation—while still being free to disagree—is a vital part of the healing process.
****
Miller Tate, A. J. (2018). Contributory injustice in psychiatry. J Med Ethics. Epub ahead of print. doi:10.1136/ medethics-2018-104761 (Link)