A new study, published in the Journal of Affective Disorders, is one of the first to examine the association of teacher wellbeing and depression on students' wellbeing and psychological distress. Results of the large mixed-methods design found higher teacher wellbeing to be associated with higher student wellbeing and lower student psychological distress. Lower teacher wellbeing, or presence of teacher depression, was associated with poorer student wellbeing and higher psychological distress among students.
"Positive mental health and wellbeing during adolescence are associated with positive social relations, the development of a healthy lifestyle, reduced risk of adverse socioeconomic outcomes, psychiatric disorders, self-harm, and suicide in later life. Therefore, it is important to identify risk factors for poor mental health among this age group," write the investigators, led by Sarah Harding, a researcher at the Bristol Medical School.
Focus on school mental health and wellbeing has been steadily increasing over the last few decades in the US. Despite the focus on increased physical activity, social-emotional learning, and mindfulness interventions focused on students, little attention has been given to the role of teacher wellbeing on student mental health outcomes.
"Teachers themselves are consistently reported to be at increased risk of common mental health disorders compared to those in other occupations. Poor teacher wellbeing may be problematic not only for teachers' longer-term mental health but also for that of their students," write Harding and colleagues.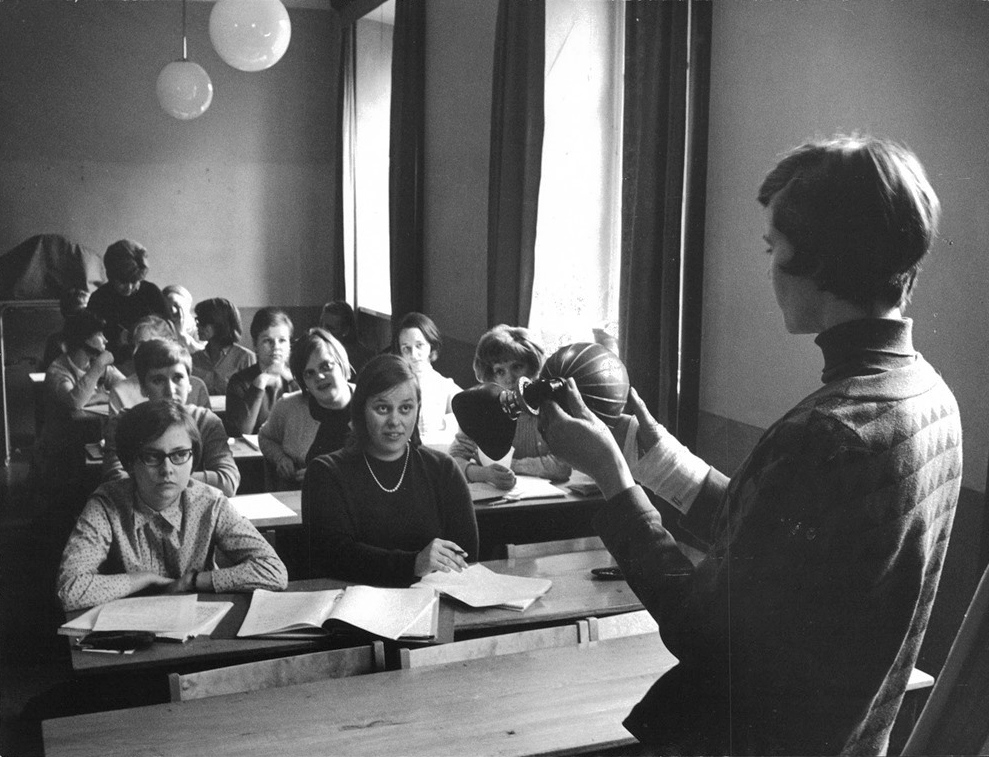 While it may go without saying that supportive student-teacher relationships are associated with better student outcomes, and it may be well known that students that have a more positive relationship with their school experiences will likely benefit psychologically, how teachers' individual wellbeing affects this interaction has been understudied. The current study aims to investigate the effects of teachers' wellbeing and mental health on their students.
"Although these are possible explanations for any associations that exist, it is also possible that an association would be due to shared features of the school environment impacting on the wellbeing of both. Thus, school-level factors are included as potential confounders," the researchers explain.
In one of the first examinations to look at the link between teacher and student wellbeing, 3,216 students and 1,182 teachers were recruited from the WISE project, a cluster of randomized controlled trials from middle schools in England and Wales. Participants completed measures assessing wellbeing, psychological distress, depressive symptomology, teacher-student relationships, teacher presenteeism, and confounding factors.
Results of the extensive cross-sectional data set suggest that higher teacher wellbeing is linked to lower student psychological difficulties and higher wellbeing. The study confirmed previous research emphasizing the importance of positive teacher-student relationships on student wellbeing. Further, the study showed teacher presenteeism and absences might be mediating factors in this relationship.
"A potential explanation for this association is that students who have a better relationship with their teachers may have higher levels of connectedness and belongingness with their school, which has previously been associated with higher levels of student wellbeing."
This study provides strong evidence for emphasis to be placed on teacher wellbeing when concerned for student outcomes. While interventions for students may prove useful to bolster positive results, it may be essential to pay attention to the role teachers' wellbeing plays on these interventions as well.
"The results reported here indicate that the quality of teacher-student relationships may partially explain the association between teacher wellbeing and student psychological difficulties: teachers with poor wellbeing may be less able to develop supportive relationships."
****
Harding, S., Morris, R., Gunnell, D., Ford, T., Hollingworth, W., Tilling, K., … & Campbell, R. (2019). Is teachers' mental health and wellbeing associated with students' mental health and wellbeing? Journal of affective disorders, 242, 180-187. (Link)