A recent study published in Schizophrenia Research identifies nine psychosocial interventions to treat people diagnosed with schizophrenia on minimal to no antipsychotic drugs. The authors, led by Ruth Cooper from the social and community psychiatry unit at Queen Mary University in London, conducted the first systematic review of the approaches but found mostly outdated studies with low-quality methods. The nine interventions reviewed include Cognitive Behavioral Therapy (CBT), Need Adapted Treatment, Soteria, Psychosocial Outpatient Treatment, Open Dialogue, Psychosocial Inpatient Treatment, Psychoanalysis/Psychodynamic Psychotherapy, Major Role Therapy, and Milieu Treatment.
"In conclusion, nine psychosocial interventions have been studied for patients on no/minimal antipsychotics," the authors write. "The majority of studies reported outcomes for the intervention which were the same as the control group, however, study quality was problematic. Given the adverse effects of antipsychotics and that many people do not want to take them, high-quality trials of psychosocial treatments for people on minimal/no antipsychotics are needed."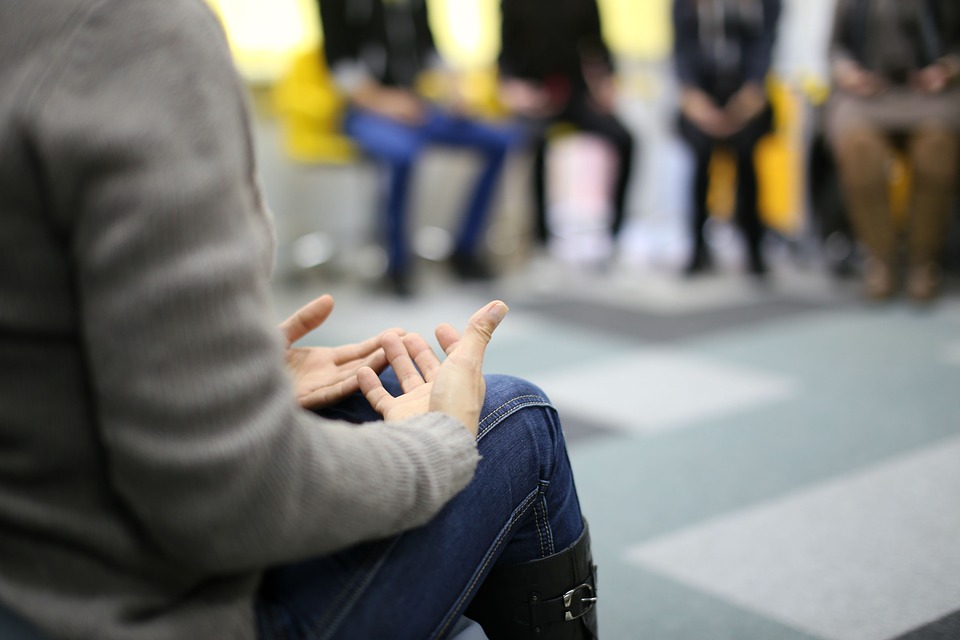 For people diagnosed with schizophrenia, antipsychotics are often used as first-line treatment. While there is ongoing research challenging the effectiveness of antipsychotics (e.g., on psychosis reduction, discontinuation benefits, better outcomes off medication, symptom reduction), there is little consensus on the findings of alternative psychosocial treatment methods.
Cooper and her colleagues conducted the first systematic review summarizing all such interventions. They reviewed the main effects for all studies of psychosocial interventions for people with psychosis or schizophrenia who were not taking antipsychotics or received an antipsychotic minimization strategy.
Seventeen articles met criteria for the systematic review, including 2,250 participants. The authors report concerns about selection bias, study design, withdrawals/dropouts, and selective reporting. Lack of blinding and potential confounders affected the quality of the nine non-randomized studies. Lack of blinding of patients and people delivering the interventions as well as incomplete data outcome were main concerns for the eight randomized studies. Small samples sizes (5 studies) and issues with analysis (4 studies) are among other listed concerns.
The researchers found that "outcomes were generally equal to or in some cases better than the control group for CBT, Need Adapted Treatment, and Soteria." The results for the remaining studies were mixed.
Ultimately, nine psychosocial interventions were identified for people diagnosed with schizophrenia or psychosis on no or minimal antipsychotics. The nine interventions are outlined below:
Cognitive Behavioral Therapy (CBT) is a problem-oriented, individual, short-term therapy. The main features include "normalizing interpretations of events, examining the advantages/disadvantages of events, interpretations, and responses, understanding potential causes of these events or interpretations, helping people to test their interpretations through behavioral experiments, consider alternative explanations, and develop coping strategies." CBT aims to reduce stress, fear, and catastrophizing and improve quality of life.
Psychosocial Outpatient Treatment involves providing psychoeducation in family/carer meetings. In these meetings, the goals are "to learn about schizophrenia and psychosis, discuss potential stressors which may have led to the development of these conditions, methods to reduce these stressors, signs of relapse, crisis management, and to establish relationships between families/carers and clinical team." Psychosocial treatment also aims to increase social activities.
Psychoanalysis and Psychodynamic Treatment involves regularly scheduled individual psychotherapy sessions over an extended period. In this modality, the therapist "aims to elicit peoples past emotional experiences, helping them to understand and change their role in influencing their current inner world and behavior."
General Inpatient Milieu treatment takes place in an inpatient ward. These studies involved "routine nursing care, sedation, hydrotherapy, occupational, and recreational therapies, ward meetings, and social casework."
Major Role Therapy involved "intensive individual social casework and employment rehabilitation, with the aim being to resolve personal or environmental problems, and improve social relationships."
Soteria is a residential treatment program that aimed to allow people to go through an episode of psychosis with high levels of support and minimal interference. "Those experiencing an episode of psychosis received constant 1-1 support, with the aim to find meaning in the subjective experience of psychosis."
New Adapted Treatment consisted of an "initial family-centered, individual psychotherapy, family therapy, group therapy, and home visits." Several key principles guided treatment.
Open Dialogue developed from Need Adapted Treatment. It "involves a consistent family and social network approach to care. In Open Dialogue, all staff receives training in family therapy and related psychological skills.
Psychosocial Inpatient Treatment included psychoanalytic psychotherapy, group therapy, and family therapy. The inpatient ward environment was also described as a therapeutic milieu.
Hearing Voices Groups are "growing in their use and go against traditional medication-focused treatments by engaging with the symptoms of psychosis as meaningful experiences." However, the authors could find no empirical studies of their effects at this time.
Cooper and the research team emphasize the limitations of the study mainly stemming from the low quality of the research included in the review.
"Although nine different psychosocial interventions have been studied, the overall evidence supporting the effectiveness of these interventions is generally weak. More RCTs of these psychosocial approaches are needed."
They go on to encourage future research to explore these interventions in greater depth, including assessment of the intervention's intentions as well as execution of the actual practice and patient experience. They note that if psychosocial interventions are to serve as an alternative treatment to medication, the long-term application should be considered, coupled with follow-up studies to assess adherence and effects.
"This research would mean that people could be advised on the effectiveness of psychosocial treatments with and without antipsychotics, allowing them to make a more informed choice about the treatment they receive."
****
Cooper, R. E., Laxhman, N., Crellin, N., Moncrieff, J., & Priebe, S. (2019) Psychosocial interventions for people with schizophrenia or psychosis on minimum or no antipsychotic medication: A systematic review. Schizophrenia Research. (Link)