A new study published in Lancet Psychiatry found that sertraline (Zoloft) was no better than placebo for the treatment of depression. The primary outcome of the study was whether sertraline led to reduced depressive symptoms after six weeks.
According to the researchers:
"We found no evidence that sertraline led to a clinically meaningful reduction in depressive symptoms at 6 weeks."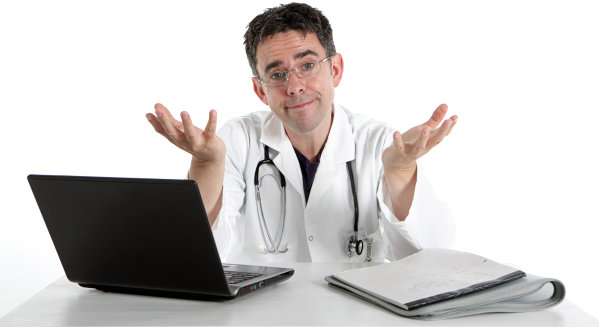 The study recruited real-world participants who reported depressive symptoms to their general practitioners in the UK. This is different from the usual pharmaceutical industry-funded clinical trials, which carefully select participants to avoid common real-world complexities.
They also assessed whether the drug was more effective for people with more severe depression. However, the drug appeared ineffective even for severe depression: "We observed no evidence that treatment response varied with depression severity or duration."
Another outcome was whether sertraline reduced depressive symptoms after 12 weeks. The researchers found "weak" evidence for this outcome. They found a statistically significant effect, barely better than placebo. As a result, the authors write that their study "does not exclude the possibility of a clinically important effect."
However, the researchers conclude that the "findings support the prescription of SSRI antidepressants in a wider group of participants than previously thought, including those with mild to moderate symptoms who do not meet diagnostic criteria for depression or generalized anxiety disorder."
The researchers suggest that SSRIs should be given to more people, including those who do not have a mental health diagnosis.
They justify this conclusion using a controversial reporting process called outcome switching. Although their primary outcome failed, the researchers included a number of secondary measures. Some of these outcomes showed a small statistically significant effect. This procedure is controversial because the more measures you use in a sample, the more likely you are to find at least one positive effect by chance.
In fact, the researchers themselves acknowledge this, writing, "results from secondary analyses should be interpreted with caution."
Nonetheless, the researchers based their own conclusions solely on these switched, secondary outcomes (since their primary outcome actually found that sertraline was ineffective for depression).
Media reports have also highlighted these secondary outcomes, especially the finding that sertraline had a marginal effect on reducing anxiety. Although the effect on anxiety is likely clinically insignificant the researchers and media reports have used this finding to suggest that sertraline is effective for treating even people "who do not meet diagnostic criteria" for mental health problems.
The BBC's report that SSRIs "work" by reducing anxiety is contradicted by the actual findings since the researchers write that they found "no evidence" that the drug had a meaningful effect on depression. The BBC article adds: "Psychiatrists say the findings are reassuring for doctors and patients, confirming the benefits of treatment."
According to the researchers, "SSRIs are among the most commonly prescribed medications in the world and yet we still have an imperfect knowledge of their clinical effectiveness and indications for their use."
****
Lewis, G., Duffy, L., Ades, A., Amos, R., Araya, R., Brabyn, S., . . . & Lewis, G. (2019). The clinical effectiveness of sertraline in primary care and the role of depression severity and duration (PANDA): a pragmatic, double-blind, placebo-controlled randomised trial. Lancet Psychiatry. (Link)