A new review of the literature, published in Schizophrenia Research, investigates how 'relapse' is defined in trials of antipsychotic maintenance treatment. The results of the analysis indicate that the definition of 'relapse' in trials of antipsychotic maintenance treatment varies to a considerable degree. This raises concern, as the primary aim of long-term antipsychotic treatment for schizophrenia spectrum disorders is relapse prevention. Therefore, further research must be conducted to determine how to define relapse more consistently, in a reliable and clinically significant manner.
"Among the 82 trial reports, there were a total of 54 different primary definitions of relapse," write the researchers, led by critical psychiatrist Joanna Moncrieff.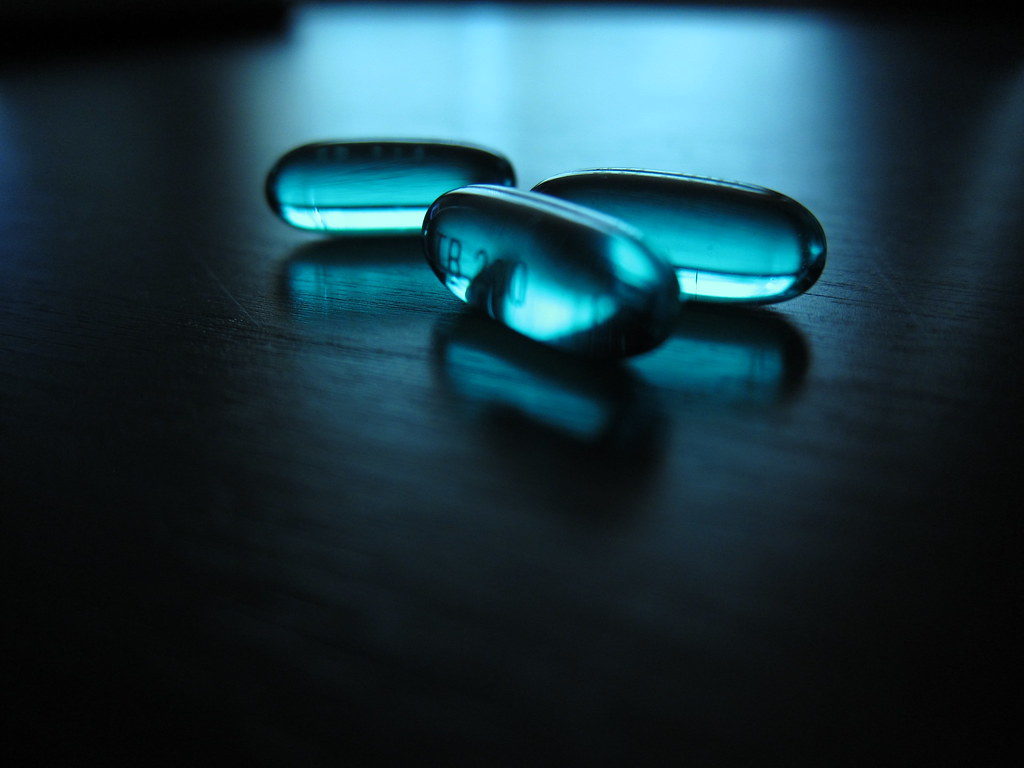 Creative Commons
Trials of antipsychotic medication suggest that there are lower rates of relapse with continuous antipsychotic maintenance treatment as opposed to intermittent treatment or discontinuation of antipsychotic medication. However, reviews of the literature indicate that the definitions of what constitutes a relapse vary across studies. As a result, there is a lack of clarity as to what relapse is across the field of psychiatry, raising the question – how can the claim be made that these medications contribute to lower rates of something that thus far, has been unable to be clearly articulated?
Further, as these medications have been demonstrated elsewhere in the research to have potentially dangerous and permanent side effects, it is imperative that the necessity of their use be based in strong, empirical evidence – which the current study calls into question.
In an attempt to examine and describe the definitions of relapse utilized in randomized controlled trials (RCTs) of long-term antipsychotic treatment for individuals struggling with schizophrenia or psychosis, the researchers analyzed studies found in the literature. They examined 82 trials in total, including studies that addressed comparisons between antipsychotic maintenance treatment and placebo, intermittent antipsychotic treatment, and/or medically guided reduction or discontinuation. Further, studies were only included if they addressed outcomes such as relapse, or related areas such as hospitalization, deterioration, and treatment failure.
Of the 82 trials they included, the authors found that there were 54 different definitions of relapse amongst these studies. The researchers compared and contrasted trials occurring before, and after 1990, and found that the definitions of relapse became more complex and detailed as time progressed. In addition, none of the trials that they examined discriminated between individuals who had experienced complete remission of symptoms, versus individuals who were experiencing ongoing psychotic symptoms, which contributes to the murkiness of understanding as to what constitutes a relapse.
Moreover, criteria for relapse that is based on rating scales was demonstrated to differ substantially across trials. Although 23 studies employed the Positive and Negative Syndrome Scale (PANSS), which assesses positive and negative symptoms of schizophrenia, to define relapse, 18 varying sets of PANSS-based criteria were used across the trials. Levels of change varied as well, ranging from a 10 point increase in PANNS total, to a 30 point increase, with scores varying from mild to severe.
Along similar lines, more recent trials typically used the Clinical Global Impressions (CGI) Severity (-S) or Improvement (-I) to describe relapse. However, only 3 of these trials required any change on these scales, which measure patient outcomes, to be categorized as a relapse. Additionally, there was a lack of consensus on what severity level indicates a relapse. The researchers write, ". . . thresholds varied between CGI-S of 3 (mildly ill) to CGI-S of 6 (severely ill) and CGI-I of 6 (much worse)." The researchers also noted a lack of inclusion of behavioral functioning or other clear, noticeable signs of relapse – only four studies included hospitalization or "necessary" or "imminent" hospitalization as part of the criteria for relapse.
Furthermore, the researchers' ratings of the reliability and clinical relevance of the definitions of relapse across the trials reviewed indicates that more reliable, and clinically relevant definitions of relapse are badly needed. Only 37 trials, or 41.5% of the studies were rated by researchers as reliably defining relapse, and only 7 of the studies were rated to describe relapse in clinically relevant terms. The researchers write, "Only six trials showed both good reliability and clinical relevance of the primary definitions of relapse, and four of these used hospitalizations as the sole relapse criterion."
The researchers found inconsistencies in the frequency of the use of assessment procedures, like routinely administrating the scales addressed above, across the trials. Thirty-seven of the trials regularly assessed for relapse throughout the study. However, the researchers discovered that none of the studies addressed the issue of how to complete measures that require client cooperation, like the PANNS, with individuals who may be experiencing symptoms of psychosis that prevent or make challenging their full participation and collaboration.
Consistent with the variation described throughout their research, the authors found that what constituted a relapse according to the assessments conducted varied across studies. The trials were demonstrated to most frequently use psychosis item scores and clinical judgment as criteria to define relapse, although other studies included criteria such as hospitalization and suicidal or aggressive behavior.
The findings of this review indicate that further research needs to be conducted to develop a more reliable and clinically relevant description of relapse of schizophrenia and psychosis. The authors offer suggestions for future research, such as clarifying what constitutes a clinically significant change in rating scales, as to how to begin to address the lack of reliable and clinically relevant definitions of relapse.
They also suggest using clinical case notes as a way to avoid the issue of attempting to use measurements with clients experiencing florid psychosis, which could allow for a more consistent understanding of what criteria constitute a relapse. It is vital that clear definitions of relapse related to psychosis be identified, as this could prevent the use of unnecessary antipsychotic maintenance treatment, which has been shown elsewhere to be harmful and lacking in research evidence.
****
Moncrieff, J., Crellin, N. E., Long, M. A., Cooper, R. E., & Stockmann, T. (in press, 2019). Definitions of relapse in trials comparing antipsychotic maintenance with discontinuation or reduction for schizophrenia spectrum disorders: A systematic review. Schizophrenia Research. (Link)