A recent article published in World Social Psychiatry aims to construct a new definition of social psychiatry that addresses the limitations of existing biomedical psychiatric models focused on brain disorders. Specifically, the author, psychiatrist Vincenzo Di Nicola is interested in what is social about psychiatry, and in creating a manifesto which urges psychiatry in a more social direction. Current approaches, Nicola argues, fail to address many of the problems facing us in the 21st century, such as climate change, mass migration, and poverty.
"Social psychiatry is the ultimate apparatus for the study of the social context of human predicaments, the widest possible context. Understanding humans out of context is not only limited but also deeply misleading, as many contend, yielding pseudoproblems and the conundrums that psychiatry and the social sciences have created in their descent into the 'spiral staircase of the self,' in Montaigne's memorable phrase," writes Vincenzo Di Nicola of the University of Montreal.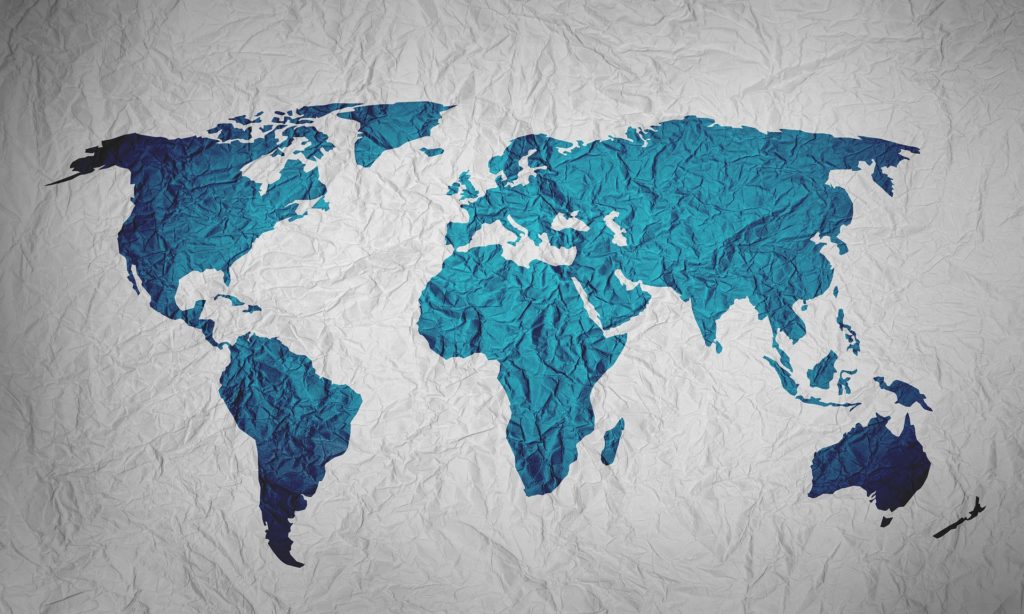 Critical perspectives on psychiatry often emphasize the notion that psychiatry focuses too narrowly on individual brains, to the neglect of social factors and processes. The biomedical model of mental illness, even when it gives lip service to the "bio-psycho-social," often relies on a model of psychiatry which locates suffering in the dysfunction of an individual rather than the broader social context, including factors such as poverty and intergenerational trauma.
On the contrary, many sociologists and historians of science have pointed to the inherently social nature of "mental illness," or human suffering. Contemporary researchers have called for additional research into these social factors, such as housing instability and food insecurity.
Despite these developments, psychiatry often remains fundamentally conservative, and may require a theoretical and practical re-visioning if it is to be able to account for broader understandings of what constitutes "mental illness."
The current paper seeks to offer new theoretical and practical insights for a social psychiatry that understands the individual as relational and contextual. The author argues that although "social" and "psychiatry" can seem at odds, drawing from disciplines such as medical anthropology and sociology can help us to reclaim and expand a version of psychiatry that is more sensitive to social context.
"Social psychiatry offers the specialty of psychiatry and all of medicine greater coherence through an integration of the biomedical model with the larger context of the social determinants of health and the relational aspects of all human interactions," explains Di Nicola.
The paper argues that social psychiatry must concern itself not only with traditional psychiatric issues, but also "the natural environment (climate change and mental health), the built environment (homelessness, the housing crisis), and the social environment (identity, belonging, migration, and massive change)."
Toward this end, Dr. Di Nicola points to the need for a pluralistic foundation for social psychiatry which rejects simplistic binaries such as nature versus nurture, individual versus collective, subjectivity versus objectivity, and social versus biological. To fight these entrenched dichotomies, the paper argues for a pluralistic philosophy, an emphasis on interdisciplinarity, and a multi-method research program which includes the humanities as well as "transcultural psychiatry, cultural psychiatry, comparative psychiatry, cross‑cultural psychology, medical anthropology, medical sociology, and GMH [the Global Mental Health movement]."
The paper continues by describing what Dr. Di Nicola calls "psychiatry fast and slow," adapted from Daniel Kahneman's "thinking fast and slow" work on cognition. "Fast psychiatry" is concerned with many more traditional aspects of psychiatry, such as empirical research, pragmatic and technocratic solutions, thin descriptions of client experience, mastery, and experimental research. Examples of "fast psychiatry" can be found in cognitive-behavioral therapy, psychiatric pharmacotherapy, genetics research, and "the reductive use of biological psychiatry and neuroscience."
"Slow psychiatry" on the other hand is concerned with broader rational thinking, thick "phenomenological" descriptions of experience, accumulation of comprehensive knowledge across disciplines, pluralism, and investigation. Dr. Di Nicola lists examples of "slow psychiatry" as psychoanalysis, family therapy, narrative psychology, transcultural and cross-cultural psychiatry, studies on the social determinants of health, social neuroscience, and more.
A rebranded social psychiatry would take all of these approaches and perspectives into account in an effort to meet the demands of psychiatry for the 21st century. 
Turning to his own definition of social psychiatry, Dr. Di Nicola points to social psychiatry as an envelope, a bridge, and a map. He describes an envelope as a broad context for understanding human struggles. A bridge refers to the need to develop dialogues between the natural sciences and the human and social sciences. A map, here, refers to the necessity of understanding human beings through an analysis of "affectionate bonds and family and social relationships." 
In doing this work, social psychiatrists must avoid both "methodolatry" and "scientism," or placing too strong an emphasis on traditional forms of research and narrow scientific investigation. Again, pluralism is key.
Describing the "minimal requirements" for a new social psychiatry, the paper states that it must develop a "theory of how humans work," a "theory of psychiatry as both a branch of medicine and a social science," and a "model of practice." All of these requirements must be able to integrate the various findings and practices of different fields, including more traditional neuroscientific and psychiatric disciplines, but not being limited by them. 
Dr. Di Nicola argues for a "levels" approach to these issues, accepting that biomedical medicine can help explain biological phenomena, cognitive science can explain cognition, and in a more progressive direction, critical thinking from the humanities as well as relational forms of psychology have their own insights to offer, which cannot be reduced to the previous levels.
In discussing the need for a social psychiatry manifesto at this particular point in history, Dr. Di Nicola points to a variety of social issues that traditional psychiatry has not adequately addressed. Among these are the "hidden injuries" of economic class, rapid and massive change because of globalization, the social construction of many psychiatric categories, the need to dialogue with the "global south" and other non-western worldviews, issues of migration and border control, as well as natural disaster and war. All of these issues influence our individual and collective "mental health."
Finally, Dr. Di Nicola argues for a new vocabulary. Concepts such as "self-esteem" must be understood as "social esteem" because of the link between self and society. The "self" must be understood as a "self-in-relation" or a "social self." Psychiatric problems must be understood as "relational" problems. Health, the paper argues, is first social. Additionally, the paper criticizes the "client" and "consumer" forms of terminology as suggesting consumerism and exchange, preferring the older "patient" which signals a deeper sense of human suffering.
The author concludes:
"Social psychiatry upends much of the Western tradition that reasons from self to the society. Employing other strands in the Western tradition and supported by much wisdom and cultural traditions in other societies, Social psychiatry reasons from society to self. We are born with the capacity – properly nurtured – to become fully human, as we construct that notion in different places and different times. Social psychiatry focuses on attachment, on the caregiver bond, and lifelong social relations to create a sense of self and of belonging in the human community. Self emerges from social relationships and this social self is most properly seen as a self‑in‑relation. The "self‑made man" is a myth that found its avatar in the work of Ayn Rand where the heroic individual is responsible to no one. In the solipsistic Randian universe, social relations count for nothing, only the endless affirmations of the heroic self."
****
Di Nicola, V. (2019). "A person is a person through other persons": A social psychiatry manifesto for the 21st century. World Social Psychiatry, 1, 8-21. (Link)