A new study, published in Psychotherapy Research, investigates specific factors of neighborhood socioeconomic deprivation that influence psychotherapy treatment outcomes. The authors found poorer treatment outcomes were associated with higher rates of poverty and crime, younger age, unemployment, minority ethnic status, use of antidepressant medications, and higher baseline symptom severity. Additionally, providing lengthier treatment sessions was found to be associated with lower symptom severity. They describe how economic deprivation adversely affects mental health care access and outcomes, writing:
"This highlights the need to consider deprivation as an important public health problem and a major hindrance to the successful implementation of psychological care. From this perspective, reducing socioeconomic deprivation, promoting equality and social justice are important social policy goals that extend far beyond the confines of psychology and mental healthcare."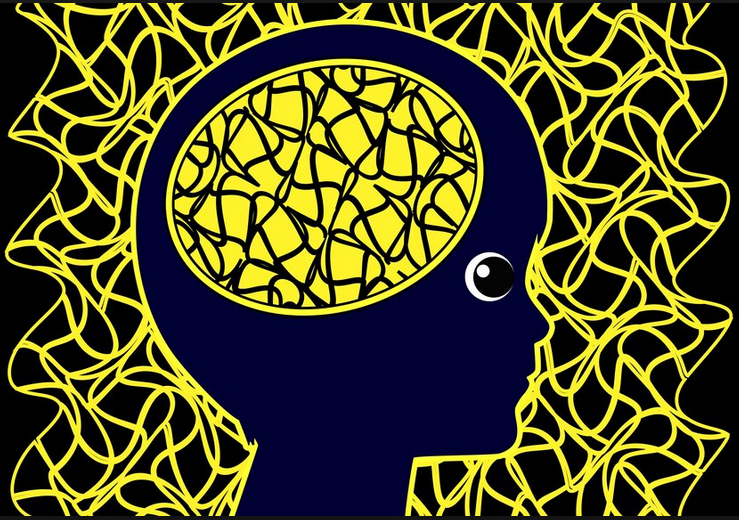 The existing literature has identified the harmful effects of socioeconomic distress on mental health and treatment outcomes (see previous MIA reports). Finegan, Firth, and Delgadillo are the first to explore the mechanisms underlying the association between neighborhood influences and individual treatment response.
The researchers analyzed regularly collected demographic and clinical data that spanned across five types of psychological therapy services from January 2013-2015 throughout urban, suburban, rural, and socioeconomically diverse areas in the UK. Both low-intensity therapies and high-intensity therapies were accessed and measured using the PHQ-9 for depression, the GAD-7 for anxiety, the Work and Social Adjustment Scale for functional impairment, and the English Index of Multiple Deprivation to assess neighborhood socioeconomic data. The final sample included 44,805 cases of individuals who accessed treatment at least one time after an initial assessment.
The team found results consistent with the existing literature, namely, that people living in less deprived neighborhoods experience less post-treatment symptom severity. Their study goes on to explore the nuances existing in the environment that are associated with anxiety and depressive symptomology. For example, the authors found that unemployment tends to have poorer treatment outcomes. Yet, neighborhood income and crime rates were shown to influence psychological improvement despite employment status, treatment duration, and other demographic and clinical features.
The authors explain, "These findings highlight the impact of specific area-level factors on psychological wellbeing and indicate that these neighborhood statistics are not merely proxy measures of individual-level factors such as employment or income."
They go on,
"This suggests that the environment plays a substantial role in the recovery of patients with common mental health problems, broadly in line with social causation theory."
Ultimately, neighborhood deprivation affects psychological treatment outcomes through both material (e.g., access and financial means) and psychological pathways (sense of control, self-worth, and opportunity).
Finegan, Firth, and Delgadillo acknowledge their interpretations as "speculative and based on indirect evidence from other studies." Other limitations may include a lack of quality control of delivered psychotherapy treatments, regarding both therapy and therapist fit. The authors note limitations to assessing the seven domains linked to the index of multiple deprivations, encouraging future research to include other area-level features, such as participation in community activities and feelings of purpose or belonging versus loneliness.
They outline the implications of their findings for policy and practice. They advocate for offering more treatment sessions for people living in low-income neighborhoods, as well as enhancing accessibility to resources such as programs that address financial and employment difficulty.
This study is the first to investigate associations between specific neighborhood deprivation factors and poorer psychological treatment outcomes, underscoring the need to promote the reduction of neighborhood poverty and inequality alongside supporting people with appropriate psychological treatment.
****
Finegan, M., Firth, N., & Delgadillo, J. (2019). Adverse impact of socioeconomic deprivation on psychological treatment outcomes: the role of area-level income and crime. Psychotherapy Research. https://doi.org/10.1080/10503307.2019.1649500 (Link)