A review of the literature, published in Lancet Psychiatry, explores the history of asylums in the United Kingdom. The author, Rab A. Houston, professor of modern history at the University of St. Andrews, attempts to offer a more nuanced view of asylums, in contrast to the predominant, black and white ways of perceiving them as entirely good or bad. He aims to discourage the complete dismissal of inpatient psychiatric care as a form of treatment — and instead, to encourage mental health practitioners to learn from the past through looking at both the previous successes and failures of asylums.
"Consciously or otherwise, perceptions of the here and now are based on conceptions of the past that might be one dimensional at best and misguided at worst. In particular, the mental map of asylums' past is sharply contrasting (e.g. humanity vs barbarity, knowledge vs ignorance, and good practice vs bad practice), which does not allow for the shades created by the ideological and cultural context in which different locations and types of mental health care have been provided over the past two centuries," writes Houston.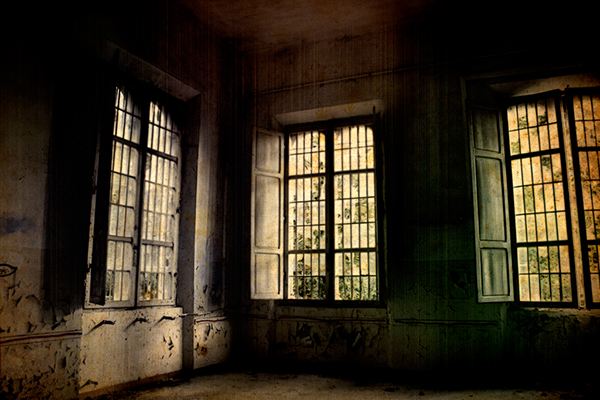 Institutionalization of psychiatric populations has a contentious history and is still a topic of debate. Some argue that it is a good idea gone wrong, in some cases, whereas others believe that asylums are inherently dehumanizing. Houston attempts to offer a middle ground, exploring a history of asylums using a "bottom-up approach," or including the perspectives of patients, staff, volunteers, and families, as well as local communities' experiences of asylums. He argues that this bottom-up approach to understanding allows for an exploration that includes both the positive and negative, the successes and failures, rather than focusing heavily in one camp or the other.
The author highlights the political ideologies underlying supporters and opponents to asylums in their early development. Early asylums were initially private and voluntary but became outnumbered by public asylums during the mid-to-late 19th and early 20th centuries. The push for public asylums was inspired by liberal ideologies that promoted state intervention and the improvement of society, although supporters were found on either side of the political aisle. Supporters believed that county asylums would help serve middle-class families who did not have access to the care provided by the social welfare system, but could not afford care at expensive private asylums. Opponents of public asylums were typically members of the conservative political party, which advocated against government intervention and taxation, believing them to be infringing upon their fundamental rights.
In addition, asylums appeared to value public opinion, as shown through annual asylum reports which document prevention of suicide. This was used to demonstrate to the public that it harbored a caring, controlled environment. Patient newsletters, which sought to normalize institutional living, served a similar purpose. Asylums valued their relationships with local entities and individuals, such as communities, medical practitioners, and families, understanding that their very existence depended on this relationship.
Public perception of asylums in the 19th and 20th centuries was dependent on the cultural context. In Scotland, in-home care by the family was valued. Domestic settings, including the private homes of farmers, were used in the treatment of those labeled as 'mentally ill' or 'intellectually disabled.' The Welsh also valued in-home care, which delayed Welsh institutionalization until the 20th century. On the contrary, Ireland lacked social services due to lack of legislation, polarized social viewpoints, and intense rural poverty. As a result, Ireland's use of inpatient care was significantly higher than England, and ultimately the rest of Europe, in 1900.
Movements for institutional reform began in the 19th century and led to developments such as the use of unlocked wards, voluntary admission to public asylums, and the building of "village-style" or "garden-city" asylums, which integrated the landscape and environment, and therapeutic treatment. Those fighting for reform accused asylums of being inhumane, totalitarian, overcrowded, and more, which ultimately fueled the movement for deinstitutionalization. Those in favor of inpatient care believed the opposite — asylums provided a safe space for those who could not function in society. Houston reflects that many psychiatrists still hold this belief today, that an institutional environment is crucial in facilitating therapeutic change and rehabilitation of individuals back into society.
Houston points to the detrimental effects of the closing of asylums, and push for outpatient care. These institutions were major employers, so the loss of jobs with deinstitutionalization impacted communities, especially affecting those in rural and semi-rural settings. Additionally, mental institutions served as an alternative to prison for those diagnosed with mental disorders found guilty of criminal acts. With deinstitutionalization, access to this option became limited and/or unavailable. Further, the reformation of asylums led to changes in laws, which ultimately led to the creation of the welfare state in England.
Moreover, the reformation of asylums spurred new approaches to treatment, and also, Houston argues, contributed to an increase in clinician pessimism, as they felt like they could do nothing to improve the lives of 'those with disabilities.' This attitude is tied to beliefs about the inferiority of certain human beings, such as those with learning or intellectual disabilities, which fueled the eugenics movement at the time. It was also reflective of assumptions that mental health issues, sexually transmitted infections, and alcohol and drug abuse were the result of a moral failing or weakness — and therefore unable to be successfully changed or treated.
Another consequence of deinstitutionalization is the emergence of psychosocial approaches to treatment. These approaches worked to help patients reintegrate into society following treatment in order to reduce readmission.
An exploration of patient documentation, including letters, reveals that patients, not surprisingly, report a variety of experiences. Some patients report abusive, anti-therapeutic treatment, while others write of their asylum experience as being transformative and key to their healing. Largely, however, it appears that patients were ambivalent toward their treatment, with their perceptions of their experience in treatment changing throughout their time in the institution.
Additionally, patient advocacy groups have fought for patients' rights and treatments since the Victorian Era. These groups have had a large impact on the adoption of legislation, such as the decriminalization of suicide in England and Wales in 1961, that upholds the human rights of those suffering from mental health issues. Houston highlights factors including liberalism, libertarianism, psychiatric reform, and fiscal conservativism, as being key to the major changes that have occurred in mental health treatment — particularly, balancing the power between patients and clinicians and deinstitutionalization.
The current review offers an approach to understanding the history of asylums that allows for a more balanced view, one that takes into account the positive and negative impacts of institutional care in the 19th and 20th centuries. Having a better understanding of past successes and failures will open up possibilities for future approaches to treatment, that are not guided by ideological thinking, but rather historical evidence and support.
****
Houston, R. A. (2019). Asylums: The historical perspective before, during, and after. Lancet Psychiatry,1-9. (Link)