A new article in Psychological Medicine traces the attempted development of a diagnostic category for 'Attenuated Psychosis Syndrome' in the Diagnosis and Statistical Manual-V (DSM-5). Scholars in the philosophy of psychiatry, Peter Zachar and Kenneth Kendler, as well as the current editor of revisions to the DSM, Michael First, authored the piece. They explain that while a specific disorder for psychosis risk was not included in the main DSM, due to a lack of evidence, debates about the utility of a diagnosis for those seen to be at risk for psychosis continue.
Attenuated psychosis syndrome was proposed as a category in the DSM-5 to diagnose those individuals who could be experiencing the early signs of psychosis and improve their access to treatment. Supporters suggested that early detection could potentially allow clinicians to stop the person from developing a full psychotic disorder. The authors of this review suggest that early detection of psychosis remains an important issue. Therefore, understanding the history of the controversy over attenuated psychosis syndrome and its exclusion from the main DSM-V is essential.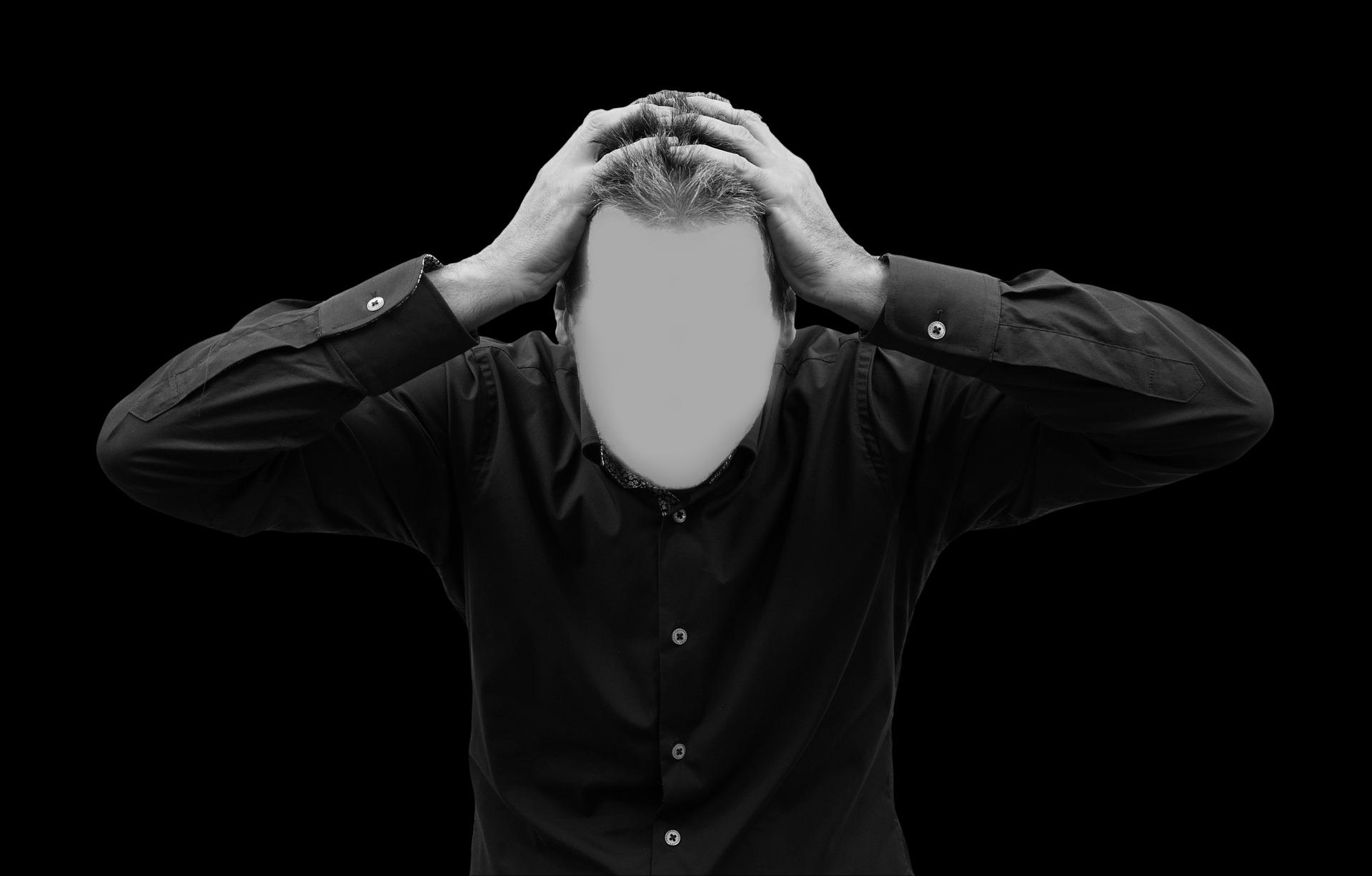 In the 1990s, research interest in the 'prodromal' or early phases of 'schizophrenia' grew exponentially. The prodromal period refers to the initial phase of the disorder, where one experiences difficulties in functioning but may not have symptoms associated with psychosis. This led to an interest in what are referred to as At-Risk Mental States (ARMS). The symptoms of ARMS could include intrusive and irrelevant thoughts, heightened sensitivity to sounds, and being too literal or concrete in thinking, and many researchers argue that these states could predict the later development of psychosis.
Attenuated psychosis syndrome, which first appeared as psychosis risk disorder, is arguably one of the most controversial diagnostic proposals in recent psychiatric history. Researchers who support its inclusion argue that early detection can help avoid rapid deterioration, which may happen when more severe symptoms of psychosis, such as delusions or hallucinations, begin to appear. They claimed that developing a disorder diagnosis could reduce the duration of untreated psychosis, which is often linked to worse outcomes, by increasing access to treatment.
However, other researchers have consistently challenged these ideas. For example, the well-known schizophrenia researcher Sir Robin Murray has suggested that the neuro-degeneration and other brain changes seen in schizophrenia may be caused by antipsychotic medication use rather than the duration of untreated psychosis. The research suggesting a longer period of untreated psychosis necessarily leads to worse outcomes was also recently challenged by evidence that this finding is mainly due to the statistical effect of lead-time bias. Other researchers have noted that the enthusiasm for early detection has resulted in increased involuntary hospitalization.
For this review, the authors conducted interviews with people informed about attenuated psychosis syndrome and reviewed relevant literature around the topic. While many members of the advisory board for DSM-V Psychotic Disorders Workgroup were supportive of the inclusion of psychosis risk as a diagnostic category, most were not as enthusiastic.
In an editorial, William Carpenter, who chaired DSM-V's Psychotic Disorder Workgroup, felt there was a need for more evidence supporting such early detection measures. At the same time, he stated that it was unclear if the prodrome phase was specific to 'schizophrenia' or a part of all psychotic disorders. He was also concerned about the potential for false positives, exposing people who might never develop psychotic symptoms to the increased risk of stigmatization, and the adverse effects of antipsychotics.
However, Carpenter and others ended up arguing in favor of the diagnostic category. He explained that, as there is no evidence that prodromal phases benefit from antipsychotics, doctors were unlikely to prescribe them. Thus, concern of overtreatment was unfounded.
In the past, Carpenter has also expressed dissatisfaction with 'schizophrenia' as a disease category. He has compared using the category to diagnosing someone with a fever, where you know something is wrong but clueless about what it is. He has also written about treating 'schizophrenia' with minimal use of antipsychotics and observed that such medication could make some patients more likely to relapse. The adverse effects of antipsychotics, especially over the long-term, are well documented in recent research.
Other supporters of the inclusion of psychosis risk syndrome suggested that people at risk of psychosis were already being diagnosed with DSM-IV's "psychiatric disorder NOS," making them more likely to be over-treated than if they were diagnosed with psychosis risk. Still, others suggested that the cluster of symptoms that mark someone as 'at-risk' should be considered a separate disorder. This eliminated the problem of false positives and officially turned psychosis risk into attenuated psychosis syndrome, but without much change is the actual criteria.
The opposition to this inclusion came from Allen Frances (among others) who chaired the DSM-IV task force. Frances did not only express concern about the high rate of false positives but was also suspicious of diagnostic fads such as this. In his experience as a clinician, he saw how the diagnosis of the same symptoms changed with different clinicians and how the pharmaceutical industry had exploited the DSM-IV Bipolar II diagnosis to expand their markets. Frances expressed concern that despite opposition and heavy criticism, DSM-V managed to sneak psychosis risk syndrome under attenuated psychosis disorder.
Some researchers pointed out that there was a false positive risk as high as 77 percent. This meant that someone could be diagnosed with Psychosis Risk, and there would be a 77% chance that they would never develop enough symptoms to meet the full criteria for psychosis. Others suggested that the threat of malpractice lawsuits for not treating someone who had this diagnosis with aggressive use of antipsychotics would result in the over-prescription of these drugs.
Another criticism of the disorder was that it would unnecessarily stigmatize people, but supporters of the diagnosis argued that by educating families, this stigma could be avoided. However, past research has found that using the bio-medical model of mental distress to educate people that "mental illness is like any other" actually increases stigma, rather than decreasing it.
Critics of the disorder category also pointed out the low predictive validity of the diagnosis, since research had found that ARMS clinics were not able to predict the course of the disorder. These clinics catered to people who were thought to be at a high risk of psychosis. The researcher Allison Yung, for example, openly voiced her concern against the inclusion of psychosis risk disorder because of a lack of evidence on its validity and reliability.
One of the most stringent opponents inside the workgroup was Jim van Os who has criticized the validity of schizophrenia as a nosological entity; he noted:
"It would be a mistake to take a group of people who are beginning to experience psychotic symptoms, anoint them a diagnostic class, and then look for that class in the general population."
Others opposing the diagnostic category observed that hallucinations and delusions also occur in other diagnoses. This is supported by research, which shows that the content of hallucinations and the level of distress and dysfunction caused by them is dependent on the culture of the individual and the response of the society to the individual.
In 2012, the results of the DSM field trials supported those opposing the inclusion since too few cases had been studied, and the reliability of attenuated psychosis disorder was uncertain. It was eventually put under "Conditions for further study."
The authors of this review conclude that while early detection remains important, without any evidence such as biomarkers pointing to underlying causes, the chances of false positives are too high to justify the creation of a disorder category for psychosis risk.
****
Zachar, P., First, M.B., & Kendler, K.S. The DSM-5 proposal for attenuated psychosis syndrome: a history. Psychological Medicine. Published online: April 1, 2020. DOI: https://doi.org/10.1017/S0033291720000653 (Link)