A study recently published in Schizophrenia Research looked at the effects of the clinically high-risk (CHR) for psychosis label has on young people who are diagnosed. Individuals across three large east coast cities were qualitatively interviewed regarding their "mental illness status" and what they have been told about their status. The results suggest that the psychosis-risk label is one of many labels that patients identify as stigmatizing, but that being told by a provider that one is at risk for psychosis increases the stigmatizing effects of this label relative to other diagnoses.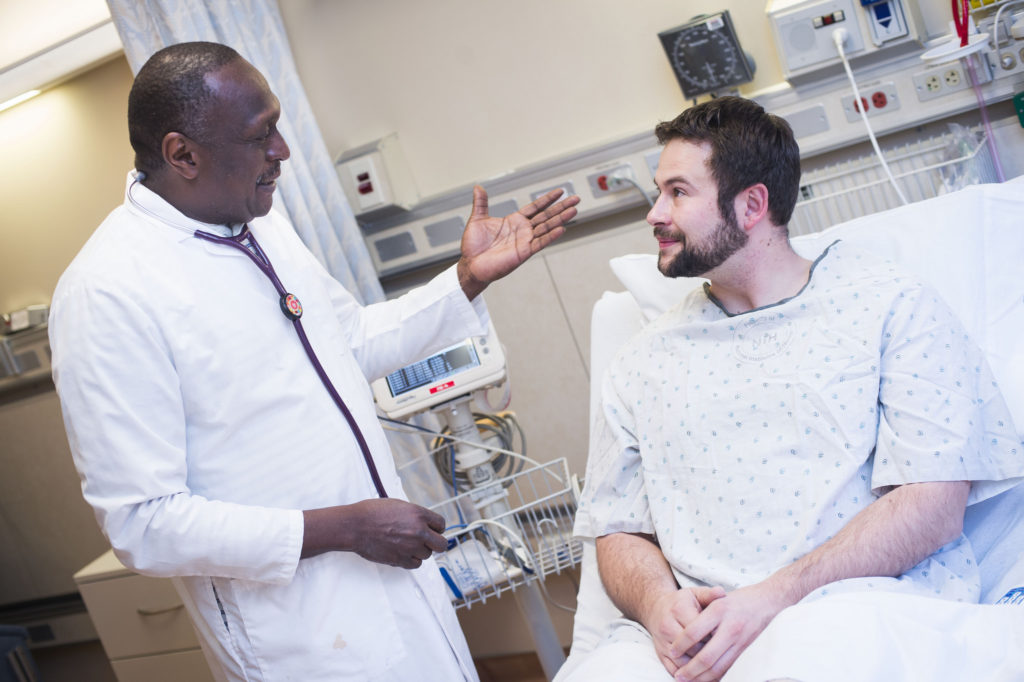 There has been a large movement in support of early intervention for psychosis. The push aims at identifying persons (often youth) who are showing symptoms of initial psychosis but do not meet criteria for a psychotic disorder.
Previous research has shown that when individuals are informed of their psychosis risk, this can bring relief, encouraging health-promoting behaviors. However, can also result in stigma from receiving an additional psychiatric label. Researchers have pointed out that communicating the clinically high-risk status to youth has potentially negative effects.
As patients can experience stigma that results from being told they are CHR (labeling by others), persons may also experience self-labeling when they think they are CHR. Research has demonstrated that self-labeling is associated with increased stigma and worse psychological wellbeing. Research suggests that only 30-35% of persons identified as CHR will go on to develop psychosis. Therefore, roughly 70% of those given the stigmatizing label will never go on to develop the first episode of psychosis.
To date, no prior research has examined the effects that receiving a CHR label from a psychiatric provider has on youth. In an effort to examine the potential stigmatizing effects of this label, 148 individuals who met criteria for being CHR were interviewed about the stigma they experienced from others labeling them and from self-labeling. They were then asked whether the labeling of others or the labels they placed on themselves had a greater impact on them.
The questionnaire consisted of three main components. Participants were first asked "Has anyone told you that you were 'at risk for' of 'developing'. . . " either depression, anxiety, bipolar disorder, psychosis, or schizophrenia. Then participants were asked, "Do you think you are 'at-risk for' or 'developing'. . . " either depression, anxiety, bipolar disorder, psychosis, or schizophrenia. Lastly, participants were asked, "[Among the condition(s) which they were told/think they are at risk for. . . ] What had the biggest impact on how you see yourself?"
The sample consisted mostly of males in late adolescence and was more than 60% white. More than 70% of participants met criteria for one or more comorbid disorder. Participants most often endorsed being at risk for or developing depression and anxiety rather than psychosis, schizophrenia, or bipolar disorders. Only 27% of participants identified psychosis risk labels as having most impacted them.
The majority of participants identified nonpsychotic disorders, rather than psychosis risk, as having the greatest impact. However, those who identified themselves as fitting the CHR label had an 8.8 increase in the odds of the psychosis label having the strongest impact. Being told by others that they were at psychosis risk was associated with a 4.0 increase in odds that the psychosis label had the greatest impact.
The authors conclude that nonpsychotic disorder labels have a greater impact on individuals identified as at risk of developing psychosis. However, being told and thinking they are at risk of developing psychosis increases the effects of the psychosis risk label. The study highlights the importance of understanding both self and other labeling and may inform early intervention efforts.
Additionally, within this study, non-psychotic labels or symptoms had a greater impact on individuals than intermittent psychotic-like labels or symptoms. The authors hope that "understanding of how self-labeling and labeling by others contribute to how CHR youth see themselves could help guide the process of how psychosis-risk is conveyed to youth across specialized CHR programs."
****
Yang, L. H., Woodberry, K. A., Link, B. G., Corcoran, C. M., Bryant, C., Shapiro, D. I., … & Crump, F. M. (2019). Impact of "psychosis risk" identification: Examining predictors of how youth view themselves. Schizophrenia research. (Link)
***
Mad in America hosts blogs by a diverse group of writers. These posts are designed to serve as a public forum for a discussion—broadly speaking—of psychiatry and its treatments. The opinions expressed are the writers' own.
***
Mad in America has made some changes to the commenting process. You no longer need to login or create an account on our site to comment. The only information needed is your name, email and comment text. Comments made with an account prior to this change will remain visible on the site.