Artists, activists, and narrative theorists have long asserted that those who control the narrative hold the power in society. In a viral 2009 TED Talk entitled "The Danger of a Single Story," Nigerian feminist author Chimamanda Ngozi Adichie said, "How [stories] are told, who tells them, when they're told, how many stories are told, are really dependent on power… Power is the ability not just to tell the story of another person, but to make it the definitive story of that person."
These ideas seem especially relevant in the contested domain of mental health care, where marginalized communities often fight to be heard above the pronouncements of psychiatric, medical, and legal authorities. Recently, the battle for narrative justice in mental health has centered around Bedlam, a widely-acclaimed documentary distributed by PBS' Independent Lens that opened last month to packed film festival screenings, fanfare, and awards. The film is named after Bethlem Royal Hospital in London, England, the first asylum ever built.
Bedlam's director, writer, and co-producer Kenneth Paul Rosenberg, who wrote a companion book of the same name, told Democracy Now! last year that he decided to become a psychiatrist at age 14 after watching his parents take his sister out of a mental hospital against medical advice. "All I knew was that to my parents, the psychiatrist was the enemy, and I was ready and willing to enlist in his army," Rosenberg wrote in Bedlam, the book.
Rosenberg's camera lens follows the life trajectories of several people and families who have experienced crisis, incarceration, institutionalization, and homelessness in Los Angeles, as well as the beleaguered psychiatrists treating them. While the crises depicted in the film are not in dispute, its underlying message has been heavily influenced by the Treatment Advocacy Center (TAC), an organization representing a movement of family advocates, psychiatrists, and criminal justice professionals that has long pushed for the expansion of involuntary treatment of people diagnosed with "serious mental illnesses."
The film has also stirred protests from a broad coalition of survivor-led, civil rights, and disability rights groups over sins of omission: Their voices are missing from this narrative. Last week, more than seventy organizations signed an Open Letter to PBS, demanding that the publicly-funded entity affirm the right of people who have experienced oppression to control and share their own narratives and thus reclaim their power.
The Power to Frame the Narrative
The film follows a conventional deinstitutionalization narrative that lays the blame for the current mental health care crisis on the emptying of state hospitals in the 1960s and 1970s. Early on, audiences are shown a montage meant to provide context: a series of images of tent cities and humans in distress that emphasize the horrors of incarceration, a barely-functioning healthcare system, and the housing crisis. Set to mournful music, the film also presents images of asylums past, demolished by deinstitutionalization's tragic wrecking ball. If the visual storytelling does not provide sufficient definition of the problem, then the official press kit does: "In the wake of decades of deinstitutionalization in which half a million psychiatric hospital beds have been lost, our jails and prisons have become America's largest mental institutions."
Kathy Flaherty, director of the Connecticut Legal Rights Project (CLRP), told Mad in America, "The film lays out a completely valid argument—that our systems are broken and most communities have abandoned people experiencing crisis. But then it presents us with a false dilemma, positing that there are only two options: the way it is now, and institutionalization. Exposing the audience to the horrors of the former pushes them to believe the latter is better."
If the vanished asylum is framed as the historic root of the problem, then its reconstruction is implied as the modern-day solution. Yet state hospitals have been and continue to be congregate sites of abuse, neglect, and violence. It is said that the violent lobotomy of Rosemary Kennedy, President John F. Kennedy's sister, may have partially influenced his decision to champion the Community Mental Health Act of 1963. And a growing number of organizations are currently fighting the mismanagement of COVID-19 that has led to the deaths of people incarcerated in public and private psychiatric facilities.
Last week, Flaherty's organization launched a Federal class-action lawsuit to compel the state of Connecticut to mitigate the spread of COVID-19 and prevent deaths in public psychiatric hospitals. And one journalist's preliminary research found that "roughly double" the number of people were dying from the virus in state hospitals than in federal prisons.
Bedlam is only one recent example of a master narrative that is deployed often by Treatment Advocacy Center spokespersons to potent political effect. It is a narrative that moves and mobilizes both the public and policymakers alike. It crosses political divides, appealing to both Democrats and Republicans, and has been featured on media outlets ranging from the far left-leaning program Democracy Now! to conservative publications such as the National Review online. Critics of this narrative remain largely unheard in the press.
The film itself does not spell out solutions to the crisis that it depicts with painful and unrelenting accuracy. But the filmmaker and his advisors at the Treatment Advocacy Center have a clear set of policy proposals in mind. Bedlam was made in close collaboration with the Treatment Advocacy Center; in its 2018 anniversary report, "Twenty Years of Eliminating Barriers to Treatment," the organization boasted that it had been working with the Bedlam team for "quite a while," adding that the film "draws heavily from the work of Dr. E. Fuller Torrey."
To fix our nation's mental illness treatment system, we must first understand how we got here. #BedlamFilmPBS takes viewers into the heart of America's #mentalhealth crisis. Stream it now on @IndependentLens. https://t.co/bYuOJ8ZsG7

— Treatment Advocacy Center (@TreatmentAdvCtr) April 20, 2020
Since its founding in 1998 by Torrey, a psychiatrist and author, the Treatment Advocacy Center has worked on the local, state, and national levels to promote legislation authorizing forced inpatient and outpatient psychiatric treatment and to erode the privacy rights of people designated as having serious mental illnesses. Torrey and affiliated spokespersons, promoting such laws on major media across the political spectrum, have perpetuated the notion that the unmedicated "seriously mentally ill" are inherently dangerous and violent, a claim refuted by the research. These intertwined media and legislative advocacy efforts have driven the public's and policymakers' support for coercive laws and social-control type interventions.
A Transparent Policy Agenda
While filmmaker Rosenberg repeatedly promises audiences that he has no interest in returning to the asylum era, he has also publicly stated his support for repeal of what is called the Institutions of Mental Disease (IMD) exclusion, a law enacted in 1965 at the start of the Medicaid program to discourage states from their historic over-reliance on institutional care. Speaking last year to Democracy Now!, Rosenberg said: "This was developed in the Johnson era, and probably, again, for good reasons. They wanted to disincentivize big institutions. They wanted to incentivize community mental health. And they didn't want to warehouse people in big hospitals. But it doesn't make sense in 2019, does it?"
Rosenberg is also a vocal proponent of "therapeutic jurisprudence" or the Black Robe Effect, describing a range of policies that utilize the legal system to compel people to comply with treatment, framed as the humane alternative to incarceration and homelessness. In an op-ed, Rosenberg wrote: "Mental health courts can help divert people with psychiatric disorders who have committed a crime from jail to treatment."
The psychiatrist filmmaker is also a fan of a controversial program called assisted outpatient treatment, (AOT) a euphemism for involuntary outpatient commitment, usually involving a forced medication component. As he told Truthdig:
"Many people I know have family members who live on the streets who are seriously mentally ill. And it's very, very hard to challenge that, very, very hard to get them help. And it's a complicated question, but there now are some procedures to get people help. There's something called assisted outpatient treatment–very controversial, but it uses what we call therapeutic jurisprudence. Having a judge who knows about these things say to the person, look, either you go to a hospital, or you get treatment."
On Democracy Now!, Rosenberg was asked about Todd, an unhoused HIV-positive man who was repeatedly criminalized for nonviolent drug offenses during the course of the film. "His story is painfully typical of people who end up cycled in and out of jail. They don't get any kind of jail-assisted or judge-assisted treatment, which is extremely powerful, something called assisted outpatient treatment, which means that you don't even have to end up in jail. And there is a process in place, on the books, in which people could get treatment, or family members could help their loved ones get treatment."
While Todd just so happens to be white, AOT's critics point to data showing that the "process" tends to land disproportionately on people of color. According to a report by the Maryland Disability Law Center and On Our Own of Maryland, which reviewed the existing literature on AOT: "In North Carolina, two-thirds of persons subjected to a mandated treatment order in the study were African American, despite only representing approximately 22% of the total state population. The evaluation of the New York [Outpatient Civil Commitment] OCC program revealed that disparate rates based on race/ethnicity have plagued the program since its implementation in 1999."
Bedlam on the Hill: Members of Congress Cosponsor the Narrative
The deinstitutionalization narrative has been deployed with great success on Capitol Hill over the past decade. On March 3, just prior to the pandemic upending life as Americans knew it, the news service ITVS, with support from the federally-funded Corporation for Public Broadcasting, presented a "sneak peek" screening of the documentary to a packed house on Capitol Hill. The film thus provides a look into how Congress, as it mulls over mental health legislation, is presented with a narrative that promotes "coercion" as a "caring" response to our current failure, while the voices of critics of that narrative go unheard.
The documentary was co-sponsored by several Democratic and Republican members of Congress, including Senator Chris Murphy (CT) and Senator Debbie Stabenow (MI), as well as Congressman Earl Blumenauer (OR), Congressman Buddy Carter (GA), and Congresswoman Eddie Bernice Johnson (TX).
John Snook, executive director of Treatment Advocacy Center and a panelist at the Capitol Hill screening, hinted at the organization's long-standing efforts to lower existing standards for involuntary treatment from "danger to self or others" to the "need for treatment" standard of the past, which presumably could be pronounced by any medical doctor over an individual's objection. Snook spoke enthusiastically on the inroads made thus far by his group.
"That's where I think the conversation is really moving, that we're de-stigmatizing mental illness and saying, 'It doesn't matter whether or not someone is dangerous to themselves or somebody else. Who cares about that as a requirement. Do they need medical care? Do we do that for strokes? Do we do that for heart attacks? Do we say, 'Not really dangerous yet. So come back in a week.' That's ridiculous, and that's where things are changing. I think that's the opportunity that we're seeing in this film and around the country."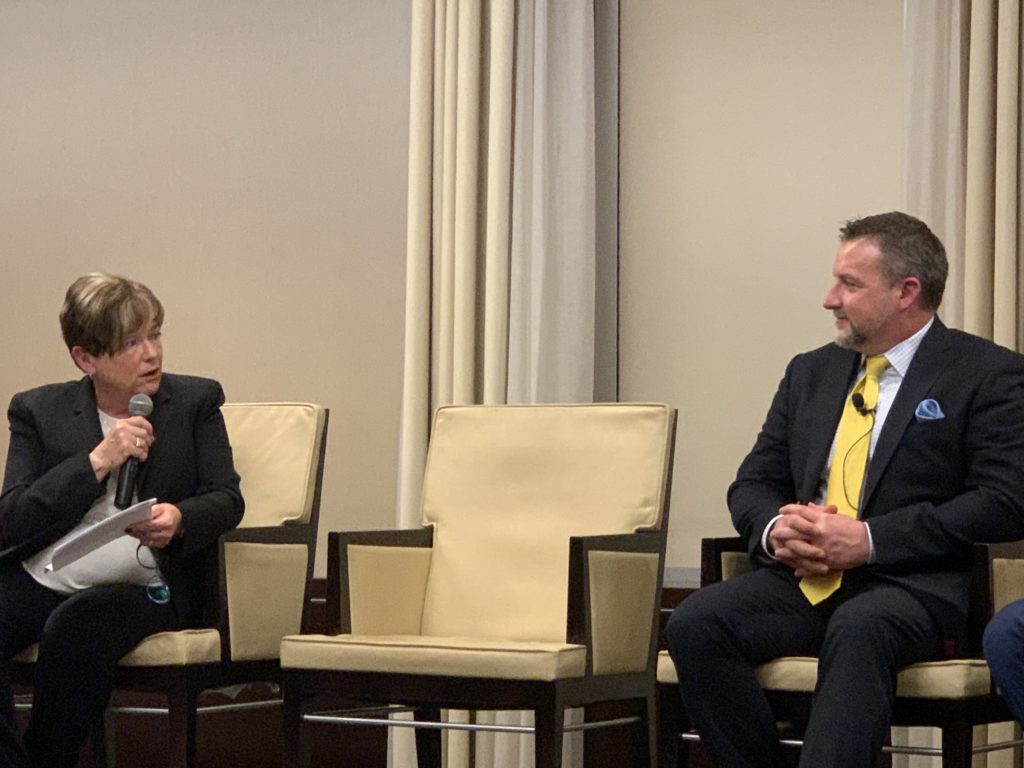 Rosenberg seemed to concur with Snook, saying at the Hill event, "I could see as a society moving away from protecting people's civil liberties to protecting their mental health."
Writing for Sundance, Rosenberg seemed to call for centering the voices of people with lived experience in reform efforts. "Include people with serious mental illness in our dialogue about treatment and social reform rather than shutting them out with an attitude of 'They don't know what's good for them.'" But instead of inviting people in the film with firsthand experience of the mental health and criminal justice systems to join the panel, the panel's organizers flew in two of the psychiatrists depicted in the film.
USC+LAC Medical Center chief of psychiatry Dr. Colin Dias, one of the doctors on the panel, opened his remarks by saying of Bedlam: "It gives us an opportunity and a platform to speak for the voiceless." But while Todd, the unhoused man whose story was featured in Bedlam, is missing—a fact Rosenberg revealed at a recent online screening discussion—presumably other individuals featured in the film could have represented their own points of view on the panel, in person or via videoconferencing. The intentional erasure of the voices of those incarcerated in psychiatric and prison facilities and substitution with those of family members and medical authorities is a familiar pattern among purveyors of the deinstitutionalization narrative.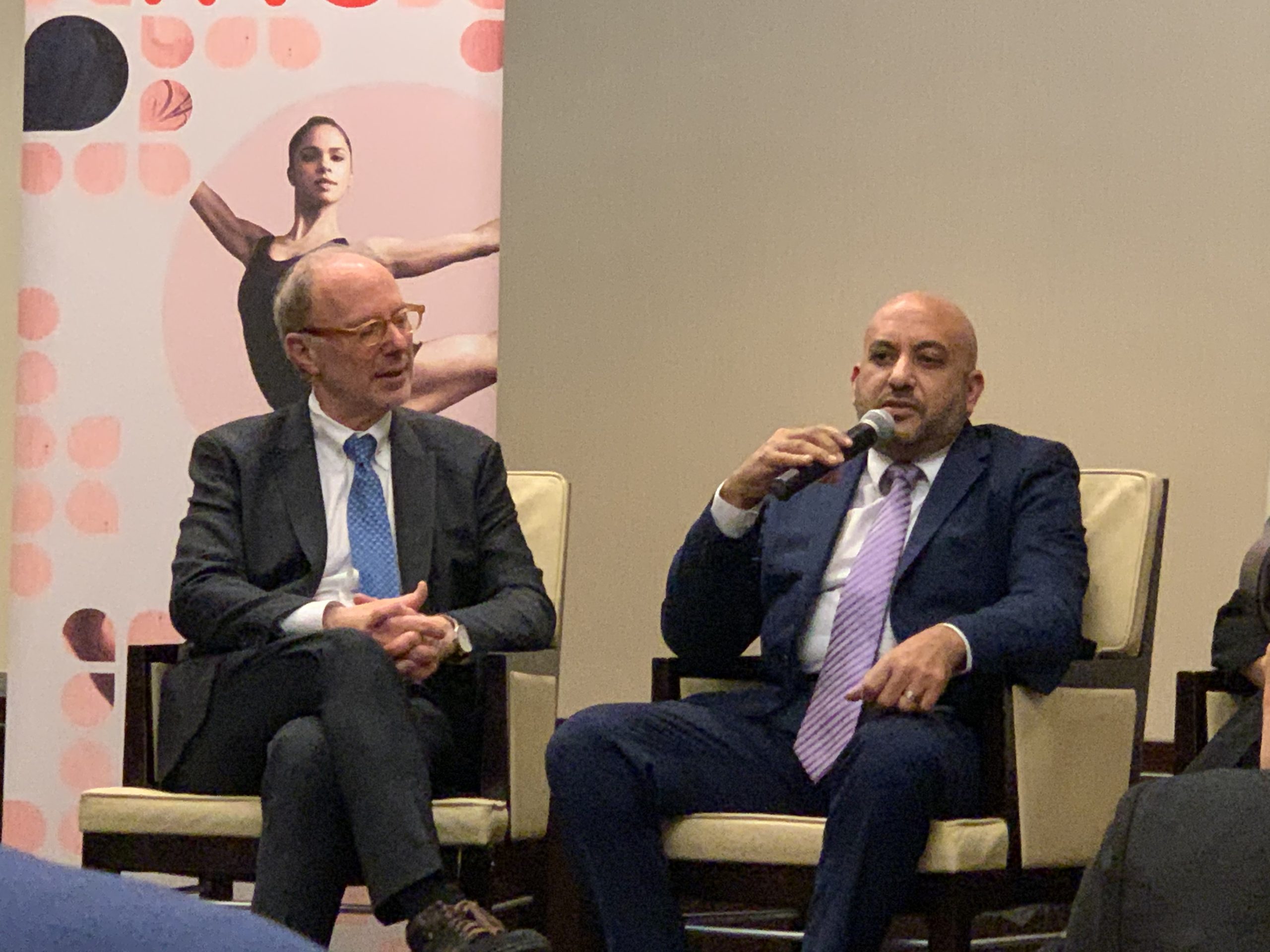 Scholars and Scientists Debunk the Narrative
Critics in the academy, civil and human rights advocates, and people with direct experiences of psychiatric care have long asserted that deinstitutionalization is the wrong scapegoat, that the causes of this crisis are complex and multifactorial, and that they cannot be separated from questions of race, class, and gender.
Many scholars, including epidemiologist Seth Prins, historian Anne Parsons, psychiatrist John Michael "Mickey" Nardo, as well as feminist and antiracist scholar Mab Segrest, have provided compelling takedowns of the deinstitutionalization narrative based on the data and the historical record. As Prins writes in the Journal of Community Mental Health: "Although there is broad consensus that people with serious mental illnesses [SMI] are overrepresented in correctional settings, there is less agreement about the policy trends that may have created this situation."
Parsons, author of From Asylum to Prison: Deinstitutionalization and the Rise of Mass Incarceration After 1945, locates the incarceration of people with psychosocial disabilities within the "rapid growth of the criminal legal system itself…[due to a] broader shift in government," which she identifies as "a war on crime and drugs and the increased policing and surveillance of African-American communities." Parsons asserts that those incarcerated in state hospitals during the mid-twentieth century were mostly middle-aged white people, while "the newly incarcerated were disproportionately African-American men under the age of 40."
To blame the current state of affairs on a single failed policy of President Kennedy's is to gloss over the actions taken by all presidents since, especially President Ronald Reagan and his "trickle-down" economic policies. President Reagan's policies are widely considered to be the primary drivers of political and cultural wars on drugs and crime, which led to the mass incarceration of Black and Brown people, described as the "New Jim Crow" by legal scholar and author Michelle Alexander.
Mickey Nardo, the late data-oriented psychiatrist who blogged on health policy matters, argued that what occurred was not deinstitutionalization but "transinstitutionalization,"  a term invoked to describe forms of carcerality and criminalization impacting people across streets, prisons, and psychiatric facilities. For Nardo, the analysis lacks a broader social justice context. He wrote that this deinstitutionalization narrative implies "an inevitability, an excuse for our indifference to the lot of the chronically mentally ill. It's way too simplistic and leaves out huge swathes of related history."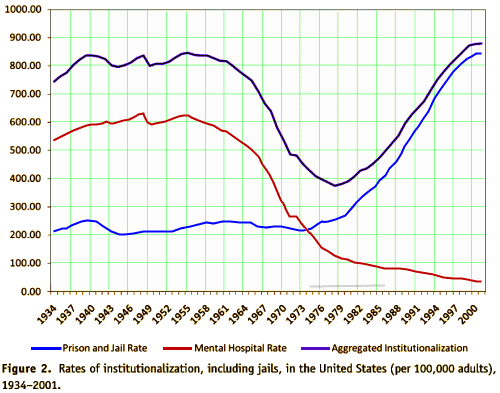 In her new book Administrations of Lunacy: Racism and the Haunting of American Psychiatry at Milledgeville Asylum, Mab Segrest notes that the history of deinstitutionalization has largely been told by white authors such as DJ Jaffe or Ron Powers, presenting a medicalized caregiver perspective. Segrest writes: "It is past time to join or challenge those accounts with the brilliant historians of slavery, racism, and gendered white supremacy."
The Submersion of Race and Class Within a Medicalized Narrative
Survivors and advocates shared similar responses to the deinstitutionalization narrative represented by Bedlam with Mad in America. For Los Angeles-based mental health advocate Keris Jän Myrick, the narrative fails to make key connections. "There is no room for any exploration of the impacts of systematic institutional racism and inequities for communities of color, especially for Black men and interactions with police and/or force—other than a few statements from the narrator and family members," Myrick said.
Myrick resists the "hospitals not jails" message implied in the deinstitutionalization narrative. "More locked facilities? That's not about care, that's about safety, control, and relief." While acknowledging the fear that families feel if their loved ones are missing or potentially in danger, she said, "As a Black person, the word freedom and anything that impacts freedom has to be contextualized, understood, and supported. Locking someone up for 'care' is an oxymoron. Rather, I want to know: What more should we do to negate any 'care' that reduces someone's freedom?"
Filmmaker Rosenberg talks publicly about how he accidentally connected with Black Lives Matter co-founder Patrisse Cullors after filming her brother Monte in the ER. Cullors is the co-author of When They Call You a Terrorist: A Black Lives Matter Memoir, which heartrendingly portrays her family's struggle to protect Monte from criminalization and police violence. Her community's successful organizing to shut down a planned "mental health jail" are portrayed in the film. Cullors does speak directly to the intergenerational impacts of racism and criminalization on Black families, telling Democracy Now!: "Monte should have never been incarcerated."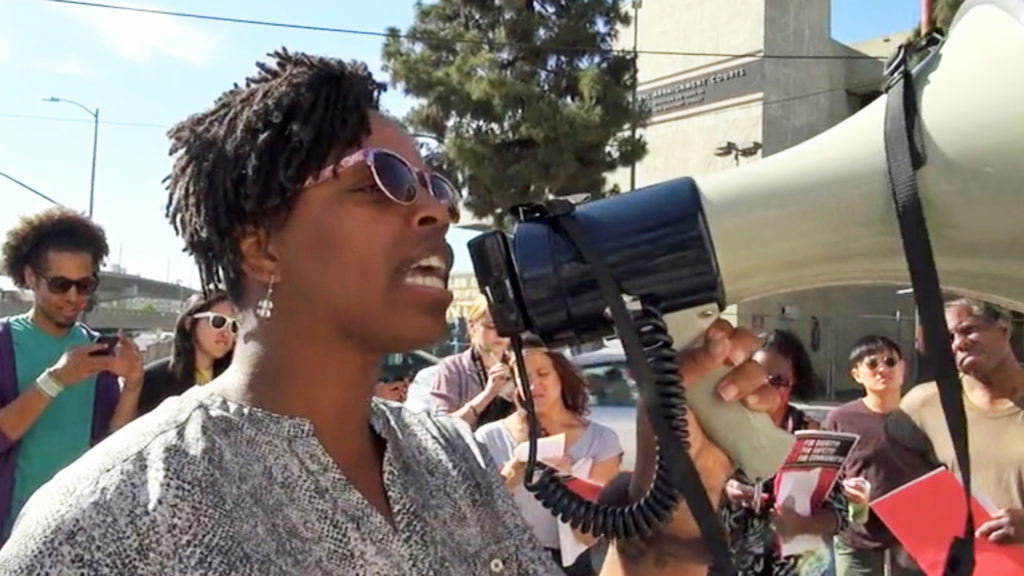 If the presence of racial bias in criminal justice is emphasized within the deinstitutionalization narrative, then its existence in psychiatric practice and medical settings such as ERs is largely ignored. Myrick, who once held a high-level position at the Substance Abuse and Mental Health Administration (SAMHSA), said: "Sadly, the movie presents us with an African-American man who already has had horrible and traumatic incidents with police and incarceration. But the ER itself is like a jail with guards, police and iatrogenic approaches to controlling people."
Rosenberg does acknowledge racial bias in psychiatry to a degree in his book, citing the research of William B. Lawson, chair of Psychiatry at Howard University. In the Clinical Handbook of Schizophrenia, Lawson writes: "Overdiagnosis of schizophrenia is common among African Americans, with affective disorders often misdiagnosed as schizophrenia, mainly due to a failure to get adequate information, clinician bias, and cultural factors." Lawson goes on to say that "African Americans often receive excessive doses of medication" and "are more likely to receive first-generation rather than second-generation or atypical medications, higher doses of medication, and more depot medication."
The chemical straitjacketing of minority communities occurs with alarming frequency, despite evidence that it can cause them excessive harm. According to Lawson, "Biological evidence, if anything, supports lower dosing for ethnic minorities" because of particular ways that they metabolize psychotropic agents. He writes that African Americans who receive "standard medication doses are more likely to have extrapyramidal side effects on antipsychotics and to discontinue treatment."
At one point in the film, Monte is asked about and rattles off a list of the heavy-duty medications he is taking: "Seroquel, Klonopin, Lithium, and Zyprexa." He is said to have "gone off his meds" at least once during the course of filming the documentary. But no one ever asks him why. The unspoken implication is that such med-resistant behavior is a feature of Monte's psychotic illness, and therefore not worth exploring.
While the films spends significant time focused on Los Angeles' housing crisis, its deinstitutionalization narrative remains largely silent when it comes to its racialized dimensions. These include the historic and ongoing role of housing discrimination, including the practice of redlining, which created segregated cities and prevented Black people from accessing mortgages in Los Angeles and other parts of the country and thus precluded them from building intergenerational wealth via the commodification of housing markets.
Rosenberg does give a cursory nod to the role of economic inequality in producing distress, telling Democracy Now!: "At times, of course, poverty becomes a part of this cycle. Poverty makes mental illness worse and may even cause mental illness, in some way." But Peter Lynn, the longtime head of the Los Angeles Homeless Services Authority (LAHSA), told The New York Times: "There is a staggering overrepresentation of black people in homelessness, and that is not based on poverty," but on "structural and institutional racism."
And a 2018 report from LAHSA, the first of its kind to focus on Black people, stated: "Black people are more likely than white people to experience homelessness in the United States, including in Los Angeles County… The impact of institutional and structural racism in education, criminal justice, housing, employment, health care and access to opportunities cannot be denied: Homelessness is a by-product of racism in America."
New Research! @LAHomeless recently released its "Report And Recommendations Of The Ad Hoc Committee On Black People Experiencing Homelessness" with data analysis and research support from our Race Equity Working Group. READ: https://t.co/hZvXbP5CWB pic.twitter.com/E7tgHzY7pM

— HPRI (@HPRI_LA) January 15, 2019
Beyond the deinstitutionalization narrative's superficial treatment of race, scholars and advocates take issue with its reductionistic lens. "This business of mental health is so complex. Rarely do complex issues have simple solutions," Myrick said. "The complexity is rooted in policies, government funding bureaucracies, and system and service fragmentation."
Epidemiologist Seth Prins wrote similarly about the dangers of the reductionistic approach to policy and practice inherent in the deinstitutionalization narrative. "The failure to approach this issue with the nuance it requires may unwittingly imply expensive interventions that will benefit only a fraction of the population at issue." Prins added, "For the majority of this group, the key to staying out of hospitals, jails, and prisons may be a place to live, a job or some income support, a meaningful relationship or social network, quality healthcare, or linkage to treatment instead of frequent arrest for substance use disorders—fundamental needs that can best be redressed in the community, not psychiatric or correctional institutions."
And New York-based psychiatrist and professor Bradley Lewis shared with Mad in America that he was struck by the film's omission of any reference to the recovery model, developed in the 1990s as a more holistic and collaborative approach than the Western biomedical model depicted onscreen. For Lewis, the recovery model, a coalition between providers and service users, has become "the heart of the American Association for Community Psychiatry, people who have dedicated their careers to helping people in the community, unhoused people, those who are least served." He acknowledged that if community mental health systems have "failed," as the deinstitutionalization narrative posits, it is because they have been underfunded and overwhelmed. "They didn't fail because they didn't use the medical model well enough."
Ultimately, survivors and advocates wholly reject the romanticized "bring back the asylum" narrative. "There is no reason to repeat the past and think somehow we are going to get something different," Myrick said. "We were promised during the closing of institutions that community mental health was the replacement. We have yet to achieve that promise. We are waiting. Many of us are working towards collecting on that promise."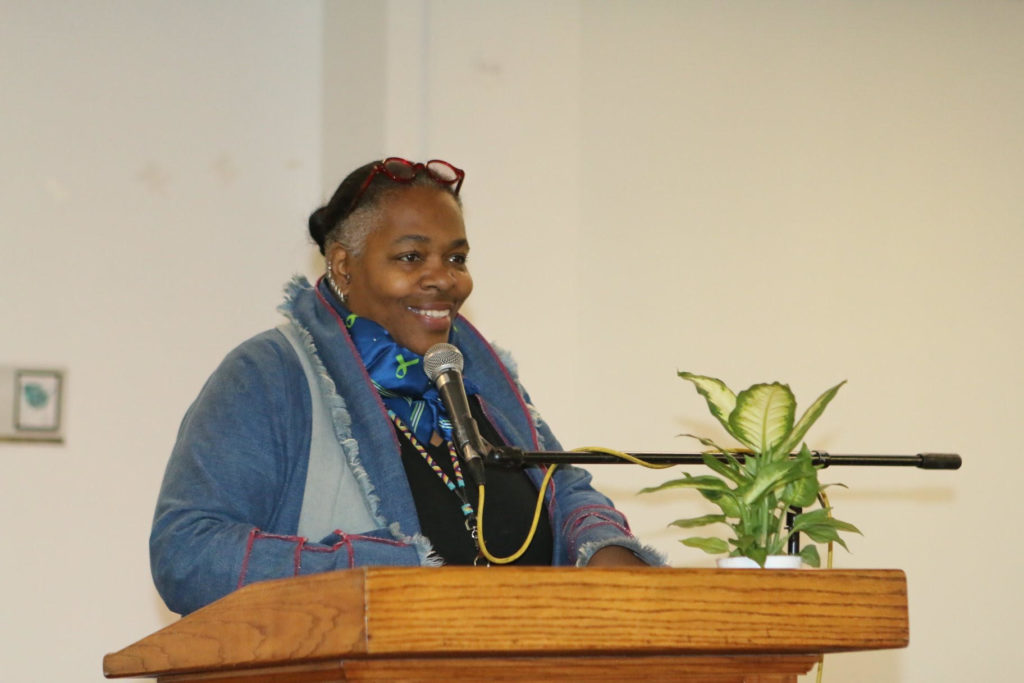 The Fight for Narrative Justice
Narrative justice, a framework that has emerged from narrative therapy and trauma work, refers to the "storytelling rights" of people who have survived injustice and oppression. Narrative justice approaches defend people's rights to "name their own experiences, to define their own problems, and to honor how their skills, abilities, relationships, history and culture can contribute to reclaiming their lives from the effects of trauma." And the framework centers around an ethical question: "When meeting with people whose problems are the result of human rights abuses and injustices, how can we ensure we do not separate healing from justice?"
The Dulwich Centre, an Australian-based narrative therapy organization, has even created a Charter of Story-Telling Rights, which include the right of survivors "to define their experiences and problems in their own words and terms" and "to be free from having problems caused by trauma and injustice located inside them, internally, as if there is some deficit in them. The person is not the problem, the problem is the problem."
Sascha Altman DuBrul, organizer with the Institute for the Development of Human Arts (IDHA) represents a growing number of organizations based in the U.S. fighting for narrative justice, fixing their crosshairs on the narrative represented by Bedlam.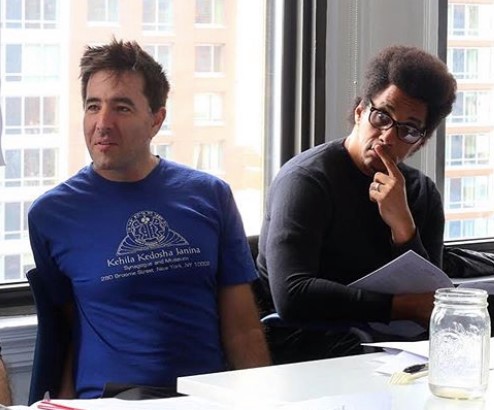 He told Mad in America: "It's as if 'mental illness' lives in some kind of social and political vacuum, and just develops in the brain as some kind of chemical defect. This is a discredited story that unfortunately has a lot of money behind it," referring to the economic and political influence of the pharmaceutical industry and the psychiatric profession's guild interests.
DuBrul was first alerted to the documentary in January when his mother, Anita Altman, invited him to moderate a post-screening discussion last month as part of the Reelabilities Film Festival, which Altman founded. Prior to the official event, DuBrul held a private screening of Bedlam for members of the IDHA community, and reported that they were "horrified to see the way our people were portrayed."
"As someone who spent a month being shot up with Haldol in a cell in the LA County Jail, this film feels personal," DuBrul said. "I'm diagnosed with a serious mental illness but I don't fit into their narrative." Dubrul, who co-founded The Icarus Project in the early aughts, added: "I went on to find thousands of others like me and be a part of building a resistance movement. Unfortunately, we don't have the same kind of resources to develop a PBS documentary."
Following Bedlam's premiere last month, IDHA members moved from outrage into action. Their Open Letter to PBS, which has since been signed by more than seventy civil rights, survivor-led, and disability organizations, shares a vision for a future "in which ex-patients, survivors, and currently and previously incarcerated individuals are not merely depicted in mental health narratives, but given the agency to tell their own stories."
"As a trusted, publicly-funded institution, we call on PBS to reflect upon its responsibility to deliver quality content to the public representing a range of perspectives and uplifting diverse voices," the signatories said.
BREAKING: @idha_nyc brings together 70+ #MentalHealth #Disability #SocialJustice orgs/advocates in an open letter to PBS in response to Bedlam documentary, calling to uplift the voices of ex-patients, survivors, those diagnosed with mental illness.

Read: https://t.co/QvYDcWhNtB

— Institute for the Development of Human Arts (@idha_nyc) May 6, 2020
IDHA, which runs a school for "Transformative Mental Health," also has organized a two-hour online community discussion in response to Bedlam on May 11. DuBrul will moderate the event.
Speakers will include Akeem Browder, former New York City mayoral candidate and brother to Kalief Browder, who died by suicide after he was unjustly imprisoned and tortured on Rikers' Island as a juvenile; Patricia Berne, co-founder, executive and artistic director of Sins Invalid, a people of color-led "disability justice-based performance project that incubates and celebrates artists with disabilities, centralizing artists of color and LGBTQ / gender-variant artists as communities who have been historically marginalized;" Azza Altiraifi, an award-winning disabled Afro-Arab organizer working for radical inclusion and access, racial and disability justice, and collective liberation; and Felix Guzman, a poet who has experienced incarceration in both prison and in psych facilities and is a member of Voices of Community Activists and Leaders, New York. This writer will also be a panelist.
In February, DuBrul provided comments to Mad in America about Bedlam that foreshadowed the ways in which the coronavirus pandemic would serve to magnify preexisting vulnerabilities and inequalities in all of our institutions and within society, truths conveniently left on the cutting-room floor. "Often the best way to deceive is to tell part of the truth, and then to leave out the really critical details," he said. "We are so vulnerable as a society right now, and this [documentary] just fits into a playbook of manipulation."
"If we really wanted to address all the factors that cause 'serious mental illness,' we would have to seriously restructure the society we live in," DuBrul added.
****
MIA Reports are supported, in part, by a grant from the Open Society Foundations