A new article in the Journal of Constructivist Psychology explores how experiences of psychological distress are intertwined with how power is experienced in their life. The author, Mary Boyle, professor emeritus of psychology at the University of East London, contends that power is a central part of the Power Threat Meaning Framework (PTMF) and that imbalances of power, which often cause psychological distress, are consistently overlooked by psychological literature.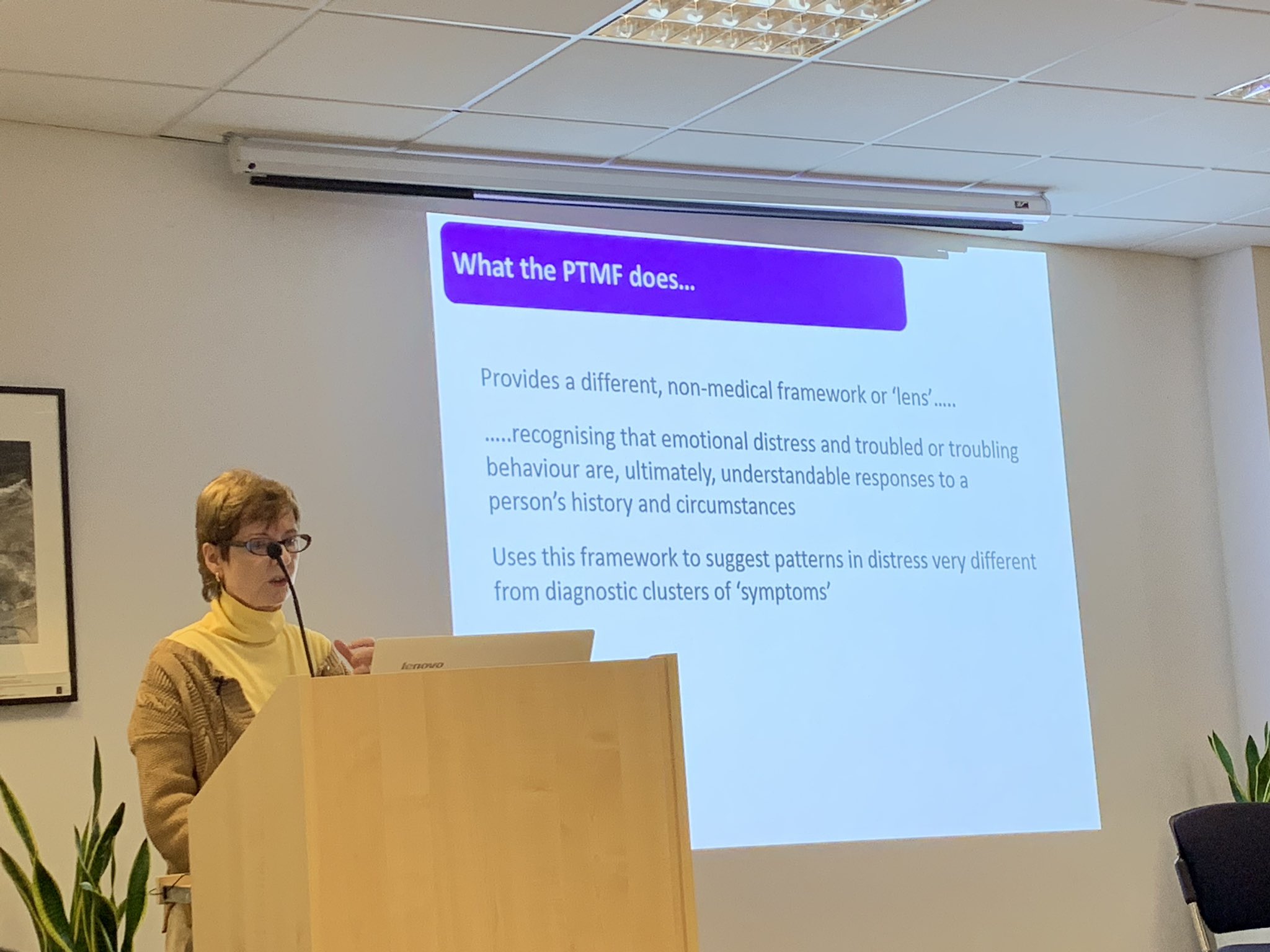 PTMF is an alternative framework for understanding psychological suffering that does not resort to traditional models of psychiatric diagnosis. It has been built by prominent psychologists and service users who observed that what we consider symptoms are mostly people's responses to threat in the face of adversity.
Boyle notes that power, or the lack of it, plays an essential role in our understandings of mental suffering. For example, psychological distress in children is often associated with early abuse and adversity, which are a direct result of their powerlessness. Similarly, other instances where people are rendered powerless, such as poverty, homelessness, and involuntary hospitalization, have also been linked to increased psychological distress, and even suicide.
Boyle writes that the context of a person's life is central to their experience of distress, but that, traditionally, their lived experiences have been given a secondary place in psychological research. Most research attempts to identify internal factors, such as chemical imbalances or intrapsychic processes (e.g., faulty thinking patterns), as the cause of symptoms. This approach to psychology treats people as separate from their social world, reifies mental disorders as acontextual entities, and transforms experiences of social adversity into psychological problems such as low self-esteem.
On the other hand, the PTMF asserts that people are always already social beings, and considers the operations of power as essential in understanding people's emotional and psychological experiences. This approach shuns simplistic notions of what causes a 'mental disorder' by noting that many causes work together to produce certain forms of distress.
PTMF also acknowledges that some factors occurring together might increase or decrease the chances of individual developing symptoms. For example, a recent study showed that immigrants might have higher incidences of psychosis, but chances of psychosis decrease for immigrants living with others from their area of origin.
Using Michel Foucault's work, the author notes that power is not merely repressive, but that it uses language to produce certain norms in society to decide what is normal, good, ethical, desirable, and healthy. Thus, power is creative and productive, and it masks its own creations. In other words, ways of thinking and behaving that are constructed as "normal" by people and social processes, are presented as natural, thus ensuring that they are never challenged.
For example, a common assumption in psychology and psychology is that hearing voices is a naturally distressing experience. However, recent research has shown the presence of distress to be culturally determined, suggesting that distress may, in part, be due to cultural expectations of normality.
We are always part of the power relations within a society, and these operations often mask the causes of our distress. For example, critical scholars have argues that in a capitalist society, work stress is normalized as a part of modern living and less of considered as the cause of someone's depression.
Boyle writes that forms of power in the PTMF include biological power, where some people possess the biological or embodied properties that a society values, for example, thinness, light-skin, certain talents, being able-bodied, etc. There is coercive power, which includes the ability to force one's will on another through violence and intimidation. She also describes economic power, interpersonal power, and legal power. The most important mode of power that concerns psychological distress is ideological power, which Boyle describes as:
"Any capacity to influence language, meaning, and perspective. The power to create theories that are accepted as 'true'; to create beliefs or stereotypes about particular groups, to interpret your own or others' behavior or feelings, and have these meanings validated by others; it also involves the power to silence or undermine."
In PTMF, there are three main ways power is related to psychological distress. The first is through cultural narratives of distress. Different cultures have different understandings of what constitutes a symptom, what distress means, and how to explain these phenomena. For example, research has shown that cultural narratives around hearing voices are different in India and Ghana. Thus the experience is also different, and people more often report a positive or neutral relationship with these voices.
The dominant cultural narrative about emotional distress in Western society is that of medicalization. People make sense of their experiences using these narratives and often understand others and themselves as having a 'mental disorder' with a biological cause. This consensus is achieved via language ('mental disorder,' "symptoms') and is furthered by powerful institutions (hospitals, the American Psychiatric Association), and practices (diagnosing, hospitalization). Only certain types of research (statistical, genetic) that support these narratives are valued and receive funding.
Boyle writes that these medical narratives are supported by Western individualism. For example, resilience is often seen as a personal quality rather than an attribute of a good support system around a person. These cultural narratives influence how people form their identity (I am 'depressed'), think of themselves (as a self-reliant individual), and understand suffering (caused by neurotransmitter imbalances).
In this view, the field of psychology is seen as having the cultural power to create theories and language around what is healthy or abnormal. This includes the use of diagnostic categories and narratives of 'mental health.' With the use of this knowledge, people's experiences of distress are given new meanings.
Likewise, psychiatrists use the legitimacy of medicine (the medical model) to validate each other's theories by publishing in expensive, inaccessible journals and using overly technical language. They are helped by institutions that regularly portray mental distress as biologically caused and fully treatable by medication. All alternative understandings are silenced or ridiculed as unscientific.
People internalize the cultural narratives about causes of distress through the processes of self-surveillance and self-policing, and our own feelings and behaviors are regulated according to prevailing norms. These constructed norms in Western societies are presented as self-evident scientific truths.
PTMF suggests that emotional and mental distress often arises from a disconnect with ideologies that support only certain styles of being, such as specific standards of what is attractive, or what constitutes proper child-rearing, gender-appropriate behavior, etc. Thus, people use these culturally available narratives to give meaning to their own experience, often to their detriment. Ian Hacking had previously noted this phenomenon called the looping effect.
Further, power in PTMF is also seen as attacking the core needs of people, such as the need for safety, being valued in society, having some control of one's life, etc. Thus, certain operations of power create threatening contexts for vulnerable populations. Adverse social conditions of gross power imbalances, especially poverty, create numerous disadvantages leading to psychological problems.
PTMF notes that many of the 'psychological disorders' are often people's survival responses to these threatening contexts; these responses include a hypervigilant startle response, self-starvation, drug abuse, overworking, etc.
These responses, which are usually attributed to dysfunctional biological or intrapsychic processes, are instead seen as having a purpose in an individual's life. They could be useful to regulate emotions, protect the self, or define identity. For example, dissociation is a response to being utterly powerless in a situation from which there is no actual escape, such as physical or sexual abuse.
Power also influences whether a person experiencing mental distress can escape that situation; it is difficult to leave an abusive relationship when one is impoverished or too young – both positions of relative powerlessness.
Boyle concludes that this perspective on human suffering and psychological distress opens up possibilities of social action and change. This is especially important since the traditional understandings of mental distress, as similar to physiological illness, has been linked to greater dehumanization, stigmatization, and alienation of the patient.
****
Boyle, M. (2020). Power in the Power Threat Meaning Framework. Journal of Constructivist Psychology. Published online first: May 29, 2020. DOI: https://doi.org/10.1080/10720537.2020.1773357