A recent article published in the American Journal of Physical Anthropology examines the state of the evidence for viewing mental health struggles as purely biological disorders. Biological anthropologists Edward Hagen and Kristen Syme argue that the evidence for pharmacological interventions is weak and that the prevalence of "mental disorders" has not decreased over time. Citing widespread problems with contemporary psychiatry, they propose a "re-thinking" of psychiatry grounded in biological anthropology and evolutionary theory.
"The brain is the most complex organ in the human body. Advocates contend that mental disorders should be regarded as biological diseases like any other, invoking the effectiveness of psychopharmaceutical drugs and the associations of mental disorders with hormonal, imaging, genetic, and epigenetic biomarkers, as evidence for this view," Syme and Hagen write.
"It is inarguable that mental health phenomena have a basis in biology, and that most (but not all) should be classified as biological dysfunctions. The track record of biological psychiatry, however, a field that investigates the neurophysiological and genetic bases of mental disorders, is poor."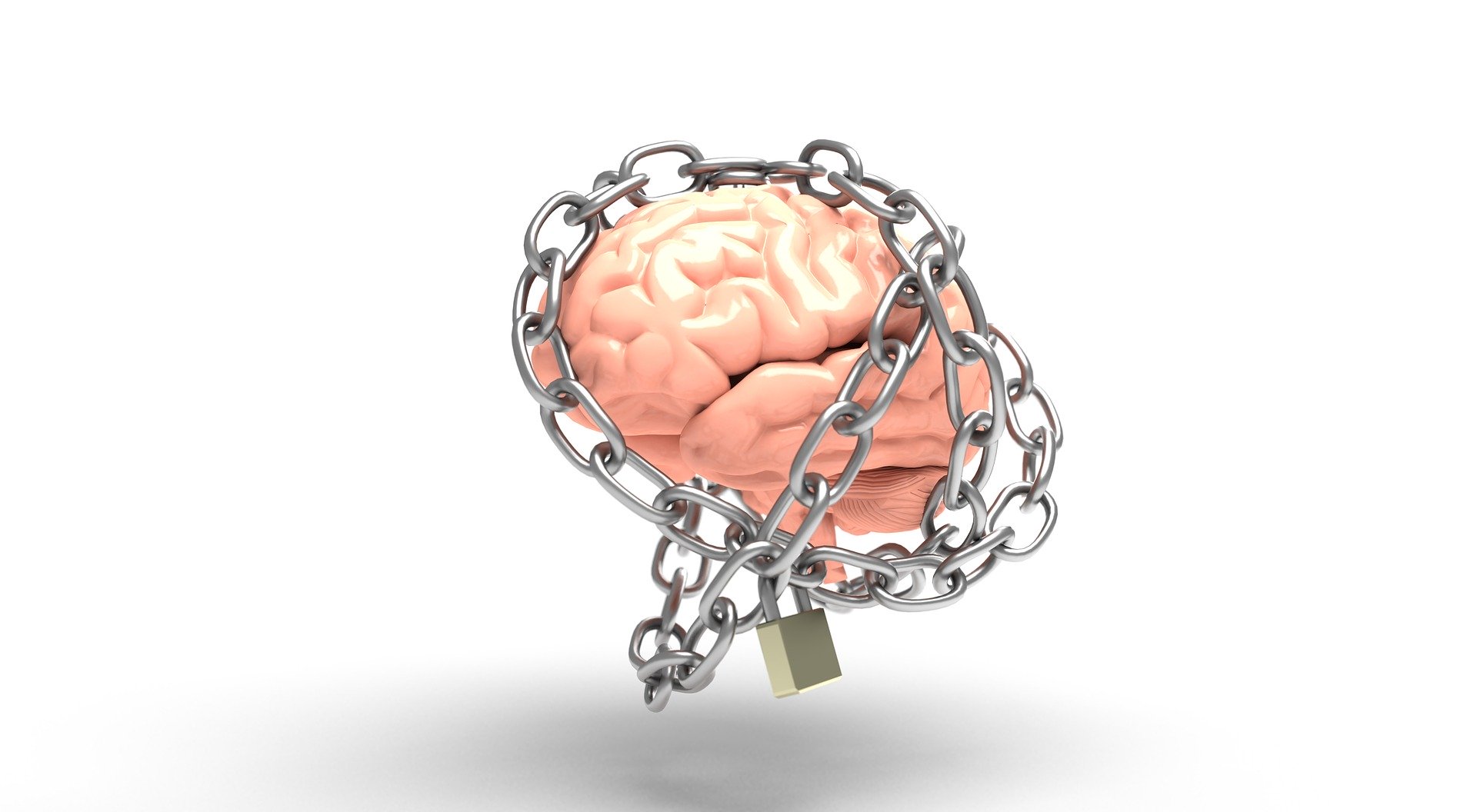 Anthropology has been one of the primary academic disciplines to question the dominance of a brain-based medical model for understanding human beings. For example, anthropologists have criticized the effects of psychiatry's ethnocentrism, as well as thrown a wrench into quick "neuro" explanations that disconnect the brain from culture.
The current article extends this critical tradition by offering a broad overview of the scientific evidence for the existence of psychiatry's "biological disorders." The authors look at pharmacology, genetics,  neuroimaging and biomarkers, financial conflicts of interest, and psychiatry's theoretical roots, ultimately concluding that the field has not delivered on its promise and that professionals should entertain the notion of a more anthropologically informed psychiatry.
According to Hagen and Syme, although the biomedical sciences have drastically increased life expectancy during the 20th century, mental health has seen little progress. Between 1990 and 2010, for example, the rate of "mental, neurological, and substance abuse disorders" remained steady.
"Most studies find that the prevalence of mood and anxiety disorders have remained constant over time," they explain. "There is little evidence that increased treatment rates reduce suicide rates, and there has been no appreciable decline in cross-national suicide rates, which vary dramatically across countries and regions."
Critiquing biological psychiatry, the authors focus on the limited efficacy of pharmaceutical drugs, corrupt marketing practices by pharmaceutical companies, the failure to find biomarkers for mental disorders, genetic/epigenetic findings, and psychiatry's theoretical roots.
The authors argue that the "chemical imbalance" explanation for depression was successfully disseminated through direct-to-consumer corporate marketing, despite it not being aligned with the available evidence. For example, the "chemical imbalance" hypothesis states that antidepressants work by increasing monoamines (serotonin, dopamine, noradrenaline) in the brain, but certain antidepressants like tianeptine actually decrease monoamines.
Evidence for the efficacy of commonly prescribed antidepressants has been recognized as barely superior to placebo for over two decades, while strong bias in favor of positive drug trials has been detected in the scientific literature.
"After adjusting for unreported studies, [researchers] found effect sizes Cohen's d = .31 to .32, indicating a modest advantage of treatment over placebo. This corresponds to less than 2 points on the Hamilton Depression Scale (HAM-D), which ranges from 0 to 52."
As the authors note, this limited efficacy is also married to common side effects such as "insomnia, sexual side effects (e.g., decreased libido, erectile dysfunction), and weight changes."
Related to the strong bias for positive drug trials, a review of 397 clinical drug trials found that 47% of the articles reported at least one financial conflict of interest. This type of research led Marcia Angell, former editor-in-chief of The New England Journal of Medicine, to reluctantly claim:
"It is simply no longer possible to believe much of the clinical research that is published, or to rely on the judgment of trusted physicians or authoritative medical guidelines."
Drug companies are also known to pay physicians to advocate for specific pharmaceutical treatments and to sign off on articles ghostwritten by industry insiders.
Turning to the question of neuroimaging and biomarkers, the authors acknowledge that Functional MRI and PET scans sometimes show statistically significant differences between patient and control groups, but they state that these differences are not sensitive enough to be of clinical use. There are no currently available biological tests for diagnosing mental disorders, they add.
As far as genetics and epigenetics are concerned, while acknowledging that some "mental disorders" appear to be heritable—such as schizophrenia, bipolar disorder, autism spectrum disorders, and obsessive-compulsive disorder—the exact mechanisms are far from clear.
Genetic research has primarily moved from a focus on "candidate genes" to "gene-mapping" after unsuccessful efforts at discovering candidate genes associated with particular disorders. Complicating the matter is the fact that:
"[…] the genetics of mental disorders evidences equifinality, in which different variants lead to a single disorder, and multifinality, in which a single variant or the same variants are risk factors for several different disorders."
In other words, we still know very little about how genetic and epigenetic factors contribute to psychological suffering in concrete terms.
Regarding psychiatry's theoretical roots, the authors explain that many professionals are questioning the validity of the DSM, which is failing to align with the forward edges of "genetics, systems neuroscience, and behavioral science." Additionally, co-morbidity or overlap between disorders leads many to question the scientific status of the manual.
There are practical issues as well; for instance, individuals may lose insurance coverage for their conditions if the DSM removes certain diagnoses.
Still, the DSM has been called an "impediment to progress" by the 2013 director of the National Institute of Mental Health, leading some critics to wonder about the scientific value of psychiatry as it is practiced clinically, even if it does provide a "common language" for clinicians.
Related to this, the authors discuss different philosophical understandings of what makes up "mental illness." They point out that, in contrast to a "naturalistic" perspective, which assumes that mental disorders are examples of biological dysfunction, a "constructivist" perspective acknowledges that different traits and behaviors function differently in different contexts.
An obvious example here is the fact that homosexuality was considered a psychiatric mental disorder prior to changes in how it was perceived socially. Other examples of now discarded "disorders" include "moral insanity, childhood masturbation disorder, and hysteria."
In contrast to the position of mainstream psychiatrists, the authors propose an approach to mental health grounded in biological anthropology and evolutionary biology. They believe that "mental health disorders" can be grouped into several subsets:
Disorders which are genetic-based developmental dysfunctions
Disorders associated with senescence/aging
Disorders caused by a mismatch between modern and ancestral environments
Disorders which are adaptive responses to adversity, however undesirable
Among "developmental disorders," they list autism spectrum disorders, Tourette's, obsessive-compulsive, schizophrenia, bipolar disorder, and eating disorders.
All of these are believed to be cross-cultural phenomena and to have significant genetic/heritability factors in their genesis.
The second group, senescence, contains disorders such as dementia, which they describe as "organism deterioration with age" associated with different possible evolutionary pressures, such as "lack of selective pressure during the post-reproductive phase" compared to the necessity of fitness during reproductive phases of life.
Disorders viewed as potentially resulting from a "mismatch" between modern and ancestral environments are, for example, ADHD. ADHD is possibly far less of a problem in "less structured environments" without the behavioral restrictions that modern society pushes on people—sitting at a desk for extended periods, for example.
Several large studies have found that younger children belonging to the same educational cohort (i.e., a year younger than their peers) are more likely to be diagnosed as ADHD because teachers' expectations for behavior are biased toward the slightly older developmental group.
Finally, the authors believe that certain disorders are simply responses to adversity, however undesirable and unpleasant. These include depression, anxiety disorders, and post-traumatic stress disorder.
All three "disorders" may, from an evolutionary perspective, help to mitigate future adversities because of an individuals' tendency to focus or "ruminate" on possible negative outcomes.
The authors believe that psychiatry's resistance to viewing these conditions as adaptations to adversity may be an example of psychiatry serving "the interests of the powerful over the powerless." Work-related depression, for example, is a significant drain to employers' financial profits. As the authors note: "the illness label for work-related depression alleviates employers from the responsibility to improve working conditions for depressed employees."
Hagen and Syme conclude:
"Understanding the complex, multi-level mechanisms that underlie mental disorders, and cognition and behavior more generally, cannot be achieved by focusing only on the lowest mechanistic levels (e.g., molecules, neurotransmitters). Nor can we rely solely on the descriptive symptom-based approach to mental disorders epitomized by the DSM."
****
Syme, K. L., & Hagen, E. H. (2019). Mental health is biological health: Why tackling "diseases of the mind" is an imperative for biological anthropology in the 21st century. American Journal of Physical Anthropology, 171, 87-117. (Link)