A new study in JAMA Psychiatry demonstrates that the contribution of genetic factors to psychiatric diagnoses is minuscule, even in populations beyond those of European ancestry. The researchers analyzed thousands of Han Chinese people and found that genetics explained just 2.3% of whether they received a diagnosis of bipolar disorder (BD) or not.
The authors of the study, which included a team from a Chinese company that sells genetic testing for a variety of conditions, argue that this finding provides evidence for the theorized genetic basis of bipolar disorder. But the data instead reveals that genetic testing for bipolar disorder is useless.
This extends previous research. A recent study found that a polygenic risk score (PRS—a measure which combines the effects of many or all of a person's genes) could predict just 0.5% of the risk for schizophrenia (while psychosocial factors explained 17% of the risk).
Other studies have found genetic contributions ranging from less than 1% to 2.28%. Researchers have said that these tiny correlations actually provide no useful data.
In fact, even when a supposed contribution is found, the statistical significance obfuscates the actual data. The contribution is so small for two reasons. One is that very few people actually have the genetic difference that is supposedly causing the disorder (tens, or at most hundreds, of people out of the thousands being studied). The other is that people without the diagnosis also have the same genetic difference—meaning that even knowing you have the genetic difference doesn't tell you whether you "have the disorder" or not.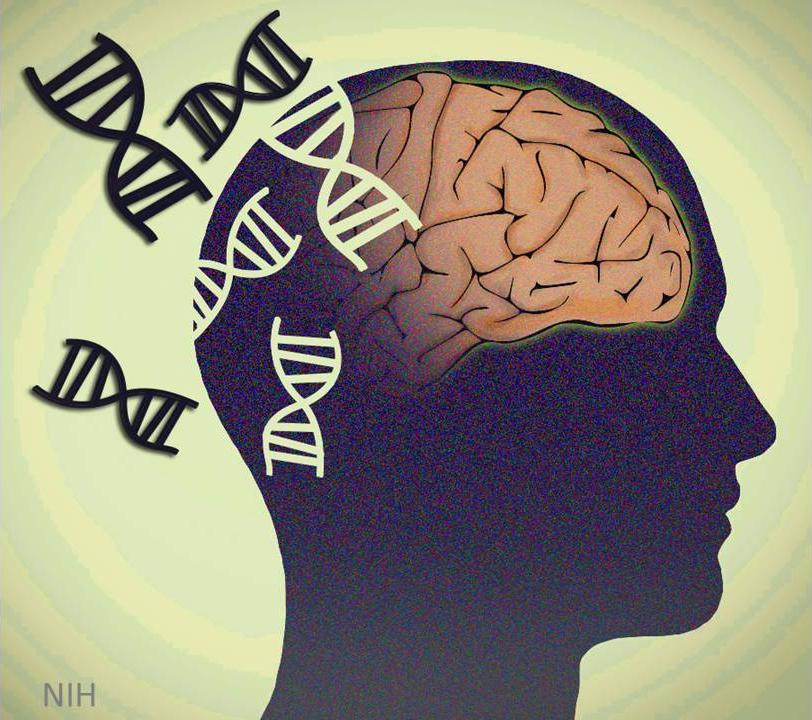 In the current study, the researchers analyzed data from 1822 people with bipolar disorder and compared them with 4650 people with no mental health diagnosis. They claim to have detected one gene associated with the diagnosis in Han Chinese people and two genes that are associated regardless of ancestry.
The researchers also did a meta-analysis to see how their results compared to results from those with European ancestry. They found that some of the genetic findings in Europeans were replicated, but eight genes were not associated with bipolar disorder in their new study, and four other genes were associated but had the opposite effect of reducing the likelihood of bipolar disorder. The researchers suggest that this could be due to ethnic differences—although it is just as likely that the initial findings were false-positives, which would not replicate in future studies.
Conflicts of Interest
In the current study, JAMA Psychiatry specifies that no conflicts of interest were reported for the study authors. However, the last "author" on the list is "the GeseDNA Research Team." GeseDNA is a Chinese company that sells genetic testing for everything from your personality to your social interactions—although there is no evidence that these can be tested for.
According to a Google translation of their website, GeseDNA is "The only product in China that focuses on psycho-gene testing. The interpretation includes personality, cognitive learning ability, emotional anxiety and depression, social interaction, sports, image, diet, sleep, addiction, and ancestry analysis. Obtain a DNA interpretation of various colors to understand innate advantages and mental health status."
At the bottom of the article, JAMA Psychiatry admits that this final "author"—GeseDNA—consists of six paid employees of the company.
It's unclear how this could be considered to be no conflict of interest, especially since the whole paper appears to have been written: "for the GeseDNA Research Team."
Additionally, there is much money to be made in these sorts of statistically significant findings, even when they are clinically meaningless. Twenty-one different research grants were given out to the research team members to support this research, with further money coming from four non-grant awards.
That's not even counting the immense number of grants that went to fund the genetic databases from which the researchers pulled their data (14 grants were listed for that purpose, as well as significant funding from pharmaceutical companies Takeda and Roche).
Perhaps these millions of dollars explain why the 49 listed authors (and the six unlisted ones) frame their clinically meaningless finding as if it is groundbreaking research that has found the genetic basis for bipolar disorder.
They write, "This study describes several novel risk loci for BD and a shared genetic basis for BD across Han Chinese and European populations."
Putting the Findings in Context
According to an accompanying editorial, it is important—even urgent—that researchers conduct studies on the genetic basis of psychiatric disorders in various populations, just in case one day in the future there turns out to be a specific, genetic-based treatment, despite the minimal, clinically insignificant correlations that are consistently found:
"There is an urgent need to increase the ancestral diversity of large discovery GWASs to ensure equitable access to future precision medicine possibilities for all populations," Niamh Mullins and Hailiang Huang write in the editorial.
The editorial goes on to explain that "Studying the genetics of BD across ancestries presents a plethora of possibilities to advance our understanding of its biological etiology."
However, it is unclear how tiny correlations like this—which affect but a tiny sample of the population studied and explain less than 3% of the risk for a diagnosis—could help researchers understand the supposed "biological etiology" of bipolar disorder. In fact, they rather show that more than 97% of the reason that someone gets a diagnosis is explained by factors other than biology.
In total, the researchers for the GeseDNA Research Team found that genetics explains 2.3% of whether a person receives a diagnosis of bipolar disorder or not, leaving 97.7% to be explained by other factors, such as childhood experiences, poverty, and trauma.
The researchers also note that a previous analysis of 2000 Han Chinese people found no statistically significant genetic contribution to bipolar disorder. Oddly, that study also framed its result positively: "[Our results] may suggest that there are common and population-specific susceptibility genes for bipolar I disorder."
The current authors acknowledge that this is misleading, writing that the study's negative result was likely due to its "small sample size."
The correlations found by the current researchers are so minuscule that even when previous researchers compared 1000 people with bipolar disorder against 1000 healthy controls, no genetic contribution to the diagnosis was found. Several more thousand people were needed before even a tiny correlation was found.
What does this mean in practice? The accompanying editorial makes it clear:
"PRS for BD, and indeed most complex diseases, are not currently of clinical utility."
****
Li HJ, Zhang C, Hui L, Zhou DS, Li Y, Zhang CY, … for the GeseDNA Research Team. (2020). Novel risk loci associated with genetic risk for bipolar disorder among Han Chinese individuals: A genome-wide association study and meta-analysis. JAMA Psychiatry. Published online December 2, 2020. doi:10.1001/jamapsychiatry.2020.3738 (Link)