Doctors are often reluctant to help patients discontinue psychiatric medication and sometimes dismiss patients' worries by claiming that withdrawal effects are rare and mild. The harmful effects of withdrawal from psychiatric drugs are beginning to be recognized in the research literature. Still, the shift has not necessarily made its way all the way to frontline clinicians.
In the US, by 2014, 12.7% of the population was prescribed an antidepressant. Researchers have recently estimated that 56% of users will experience withdrawal when they try to stop, and 46% of those who experience withdrawal will have "severe" withdrawal symptoms. These symptoms can last for over a year.
Because doctors are often unable or unwilling to help people discontinue psychiatric drugs, online peer support groups have sprung up to fill the void. Through the internet, people who have experienced withdrawal effects can provide guidance and information on what to expect—how best to discontinue the drug and how to manage frightening withdrawal symptoms.
Researchers and patients alike have wondered why peer-led online groups are the best place for information on the subject and why doctors are not taught how to help people discontinue the drugs.
For instance, researcher Mark Horowitz (interviewed for Mad in America last year) asked, "How come I need to go to peer support websites for this when there are so many doctors and psychiatrists and professors around? Why is this? Why is the best information around on a peer support network?"
Surviving Antidepressants and Benzo Buddies are two well-known websites providing such information. But Facebook groups have also sprung up to do so.
Now, a new study by Edward White, John Read, and Sherry Julo—just published in Therapeutic Advances in Psychopharmacology—provides a look at how these groups work. Julo is a founding admin of one group, "Effexor (Venlafaxine) Side Effects, Withdrawal and Discontinuation Syndrome," and White is an admin for the same group. Read is a prolific researcher at the University of East London and has published several papers about withdrawal from psychiatric drugs and other topics, such as ECT.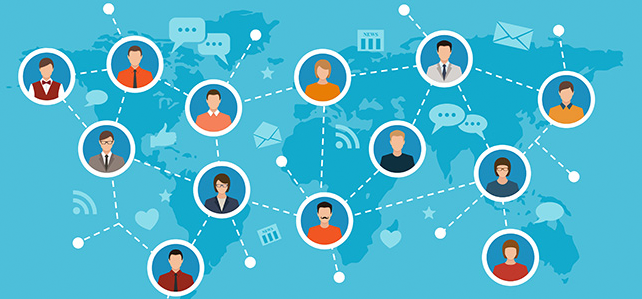 Their study looked at 16 groups on Facebook, which had to do with antidepressant withdrawal. In total, 67,125 people were members of the groups. About half of them were in groups about duloxetine (Cymbalta). 13 of the 16 groups were private. The researchers note that there were many other groups that they did not examine.
"The withdrawal experiences of tens of thousands of people remain hidden in these groups where they receive support to taper when healthcare services should be responsible," they write.
The researchers looked closely at the group run by White and Julo. Almost every participant who gave a reason for joining that group wrote that their clinician had tried to help them taper off venlafaxine—and failed.
"It is clear these group members were not able to withdraw safely from the medication (venlafaxine) when following their doctor or psychiatrist instructions. Failed clinician-led tapers off venlafaxine were by far the most common reason (estimated at 80–90%) for requesting to join Group 1."
In many cases, doctors had suggested cutting the dose in half and then stopping completely, often over mere weeks or even days. The researchers write:
"This approach frequently leads to significant patient suffering and distress, followed by a complete loss of belief and faith in the ability of their clinician to support them to safely taper."
This method of abruptly tapering goes against the suggestions of researchers, who have noted that a very gradual taper—decreasing the dose by a tiny amount each time over a long period of time—may result in greater success for discontinuing both antidepressants and antipsychotics. Tapering strips are one mechanism that could improve the process—but they are still rarely used in practice.
Tapering advice in the Facebook groups generally includes a 10% decrease in dose per month, and "these protocols are well established and documented," according to the researchers.
White, Read, and Julo give credit to the people who run the Facebook groups and provide peer support for the discontinuation process:
"The lay people who run these groups deserve a great deal of credit. They give support to patients who want to taper off medications that they may otherwise continue to take for an unnecessarily extended period, suffering side effects, having dosages increased, or worse still have other drugs added to treat their withdrawal symptoms. Although there will always be an important role for peer-support, these people are currently undertaking a complex, stressful, unpaid, undervalued role that should be provided by the original prescribers."
The researchers go on to suggest that clinicians need to learn from the experiences documented in these groups and on websites like Surviving Antidepressants:
"Further research should focus on the methods of support and tapering protocols used in these groups to enable improved, more informed support by clinicians. Support from Governments and healthcare agencies is also needed, internationally, to address this issue."
A Sky News report on the study, from omphalos on Vimeo: An unedited clip from this open source: news.sky.com/story/watch-sky-news-live-10315632
****
White, E., Read, J., & Julo, S. (2021). Facebook groups' role in the management and raising of awareness of antidepressant withdrawal: Is social media filling the void left by health services? Therapeutic Advances in Psychopharmacology, 11, 1-18. (Link)