In the American Journal of Psychiatry, Psychiatrists Nathaniel Morris and Robert Kleinman from Stanford raise the issue of who is financially responsible for psychiatric treatment when someone is involuntarily detained. With the practice of 'surprise medical billing,' patients are charged for out-of-pocket medical costs that they did not anticipate. Ethical considerations around informed consent for treatment risks have also been raised in billing research participants for injuries caused during a research study.
Surprise medical billing includes billing for treatment in situations where someone cannot authorize medical care in emergencies, as informed consent for treatment cannot reasonably be obtained before it is given. These include stroke, heart attack, severe injury, or when someone is not fully conscious. While life-saving care may have been necessary, surprise medical bills from such treatment can have devastating consequences for patients and their families, including financial ruin.
As such billing practices have garnered more public attention, legislation in the US Congress is being made to limit such practices and protect healthcare consumers. However, the authors argue that billing patients for involuntary psychiatric care should be a major part of this discussion. Unlike in many of the previously mentioned situations where medical treatment is provided without informed consent, patients in involuntary detained may be forced to engage in psychiatric treatment against their will.
"All US states have statutes that authorize emergency and inpatient civil commitment, such as involuntary hospitalization on grounds of dangerousness to self or others due to a mental disorder, and a majority of states have provisions for outpatient civil commitment. These statutes are based on principles that under specific circumstances, individual and/or public benefits of managing someone's mental health needs supersede that person's rights to refuse psychiatric care," Morris and Kleinman write.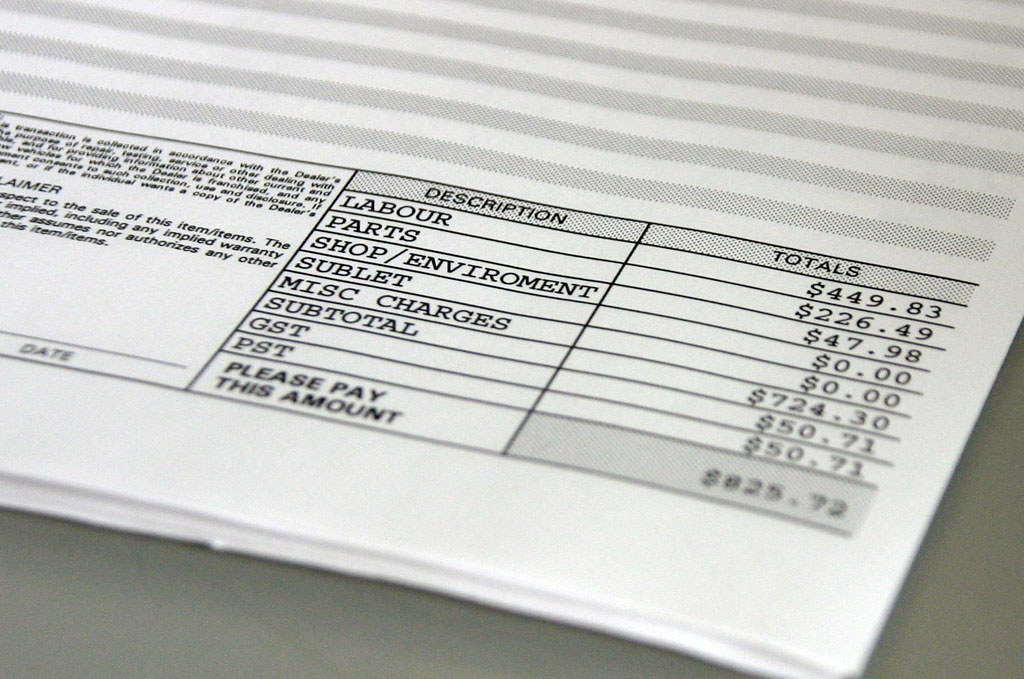 Invoking the principles of autonomy, justice, and beneficence in medicine, the authors ask whether forced financial liability for involuntary psychiatric treatment infringes on other liberties beyond those outlined in such civil commitments. A recent report to the United Nations Human Rights Council proposes a rights-based approach to mental health care that sees forced treatment as problematic.
Additionally, previous research has found coerced psychiatric hospitalization increases the risk of suicide, which poses the question of whether patients should be held financially responsible for care that is harmful to them.
Involuntary psychiatric treatment is incredibly costly, with the authors citing the high cost of inpatient stays that averaged just over $7,000 for about a week of treatment. Additionally, it has been found that many hospitals charge about 2.5 times more for inpatient psychiatric care than it costs to deliver that care. While we know that involuntary hospitalizations make up just over half of inpatient hospitalizations, there is no published data on how often patients who received involuntary psychiatric treatment were charged for out-of-pocket expenses.
Inpatient care (voluntary or involuntary) is usually paid through various sources that include public programs (e.g., Medicare, Medicaid), private insurance, charity programs, and out-of-pocket spending. Over half of payers for inpatient treatment were public programs. However, the authors note this data did not specify how many of these stays were involuntary or whether they led to out-of-pocket expenses. This is particularly important to understand because additional expenses such as deductibles, copayments, and coinsurance can be charged to involuntarily committed patients.
Another point that the authors make in favor of addressing the issues of surprise medical billing for involuntary psychiatric treatment is the particular vulnerability such patients face. Because of psychiatric impairments that are severe enough to warrant involuntary commitment, some patients may not have the capacity for financial decision-making.
On top of this is the notorious opaqueness of health care billing that makes it challenging for patients to make determinations about financial responsibility for such treatment. Additionally, patients diagnosed with more 'severe mental disorders' are more at risk of experiencing poverty, and such surprise medical billing could make their financial situation much worse. The authors add:
"Because patients with severe mental disorders already are at increased risk of experiencing poverty, these bills may be especially burdensome for them to pay and can cause other long-term harms, such as discouraging patients from seeking care or worsening credit scores. Psychiatric patients' vulnerability, combined with the coercive nature of involuntary care, could also foster outright exploitation."
Assuming involuntary commitments for psychiatric care are here to stay for the foreseeable future, we are still left with the question of who will pay for these services. With the rising rate of involuntary psychiatric detentions in the US over the past decade, this issue of payment for such treatment becomes increasingly important to address. Debates on how much involuntarily detained patients should pay versus other entities involved (public programs, private insurance, health care facilities) are influenced by how much one sees the individual and collective benefits from receiving psychiatric care.
"Further complicating matters, certain aspects of care, such as presenting to an emergency department, might be voluntary, whereas other parts, such as emergency administration of medications or inpatient civil commitment, might be involuntary."
Given the legal complications this issue of payment brings up, courts have gone in different directions. The authors note two cases: one that went to the Supreme Court of Iowa in 2000 and ruled that an involuntarily detained patient was liable for payment under an implied contract in law; in another case in New Jersey as an appeals court in 2018 ruled in favor of a patient because of a procedural error made by the hospital.
The authors propose some next steps to better inform those in the field and the public about the scope of the problem and how we might address it in a more just manner–though each comes with its own complications. They suggest that if state laws require involuntary treatment, then the state should pay uncovered costs for uninsured or underinsured patients. However, states may not set aside funding for such expenses, and it could encourage private payers to cover less for involuntary care. Another idea proposed would be to prevent hospitals from marking up charges, though this could mean that they would be less likely to offer psychiatric services.
In the case of Massachusetts' 2006 health reforms, increasing health insurance coverage for young adults, behavioral health disorders demonstrated a decrease in inpatient admissions and emergency department visits. Such results are contrary to expectations that insurance expansion will lead to higher usage of intensive services and increases financial protection for such patients and hospitals providing such care. Though, given the lapses in mental health coverage by some private insurers for longer-term outpatient treatments that treat underlying issues, it is worrisome that psychiatric patients may incur more financial costs as payers focus on short-term crisis management treatments that end up costing more in the long run.
"In 1980, Congress passed the Mental Health Systems Act, which included a bill of rights for mental health patients under 42 U.S. Code § 9501. This list served as a model for states across the country and included rights to individualized treatment plans, freedom from restraint outside of emergencies, confidentiality of records, visitors, and telephone access, but it left out any mention of the financial implications of involuntary psychiatric care for patients," the authors note. "As Congress considers steps to curb surprise medical bills, this omission warrants another look."
****
Morris, N. P., & Kleinman, R. A. (2020). Involuntary commitments: Billing patients for forced psychiatric care. American Journal of Psychiatry, 177(12), 1115–1116. https://doi.org/10.1176/appi.ajp.2020.20030319 (Link)