In an article published in the Journal of Humanistic Psychology, clinical psychologist Alexandra Adame interviewed survivor-therapists, psychiatric survivors who work as psychotherapists and counselors to understand how their experiences shaped their approaches towards activism and psychotherapy in the mental health system.
The findings suggest that participants managed their dual identities by finding ways of working that honored their experiences as psychiatric survivors and their training as therapists, all while interrogating our society's attitudes and tolerance of madness.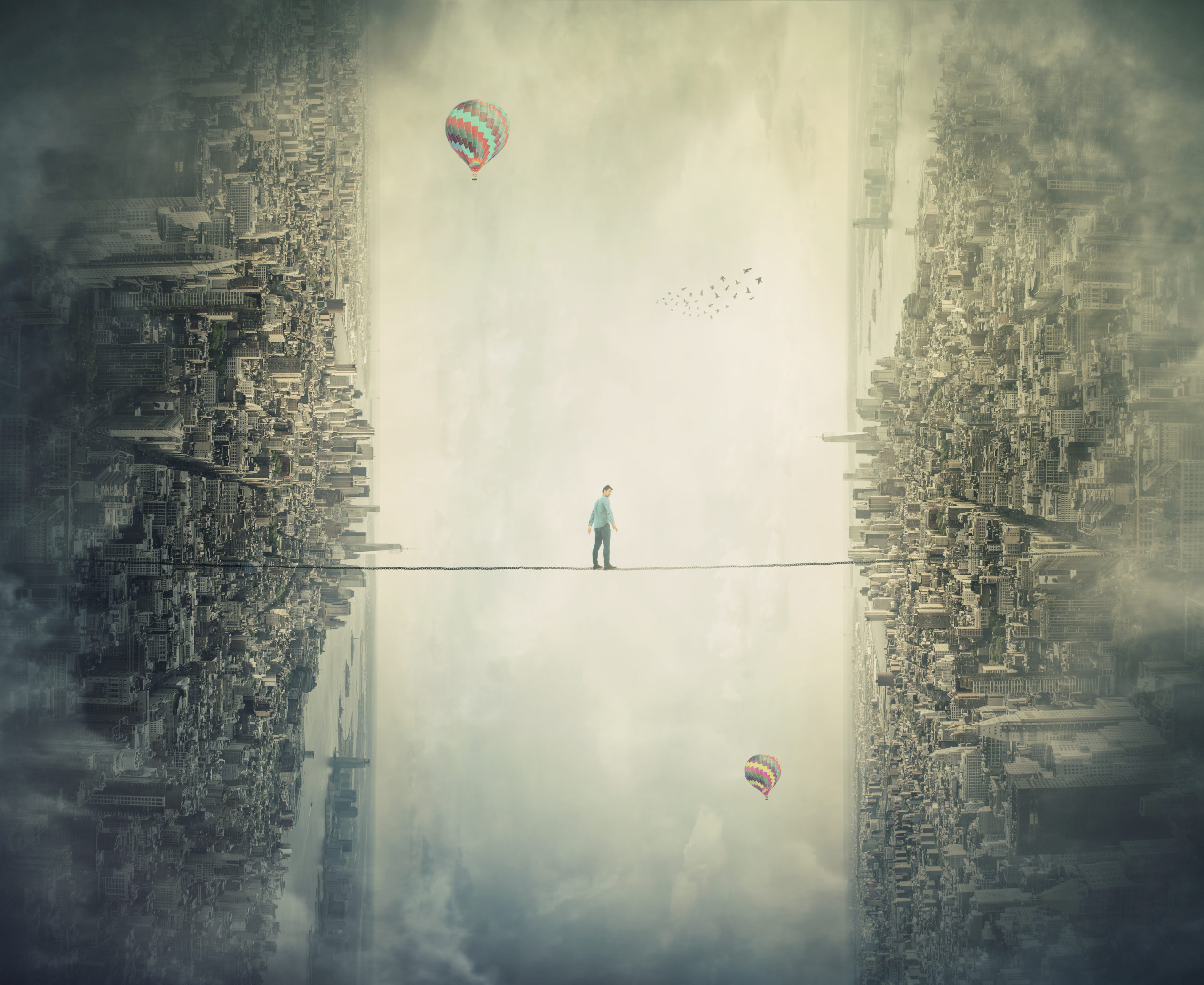 At its core, the psychiatric survivor movement is about fighting for human rights in the mental health system led by those who have experienced abuse and/or oppression within it. The movement is characterized by a radical stance of liberation from psychiatry.
Many alternatives to the mental health system generated from this movement include peer support as a central element, such as in mutual aid projects. They also generally eschew hierarchies and distinctions in the delivery of mental health treatment, seeing each person as an expert on their experience.
For this reason, survivor-therapists may appear to be a contradiction in terms. Adame did in-depth qualitative research with self-identified survivor therapists to learn more about how they understand their dual-identity within the mental health system. While previous research has been done on survivor-therapist experiences, this study focused on the struggles of participants learning to be effective therapists and how their survivor identity informs their clinical expertise.
The findings from this study complicate dichotomies in discourses of activism, which perpetuate the us vs. them mentality between clinicians and patients in both the mental health system and the survivor movement.
Adame's research examines how mental health professionals can integrate their experience of mental health struggles and treatment into their work within the mental health system and outside it. This study is also relevant to therapists interested in fostering a humanistic approach to their clinical practice while moving toward systemic change.
As part of this project, Adame interviewed five participants working as mental health professionals who self-identified as psychiatric survivors. The study found themes in survivor-therapists' experiences such as drawing inspiration from the strong sense of community in the larger movement, intentionally connecting with their clients in a non-medicalizing, humanistic and holistic manner while getting involved in alternative models of care. This article focused on the case of Matthew as an exemplar to provide a richer look into the project's findings.
In answering questions about how their experience in the mental health system led them to be involved in the survivor movement, participants described a shift. While initially feeling isolated and harmed by the mental health system, participants constructed and integrated a dual identity as a survivor-therapist despite having no models for effectively doing so. For example. Adame writes:
"The experience of not being able to trust himself because of the doctors' detached and pathologizing approach was, in Matthew's words, 'extremely damaging.' For Matthew and others in his position, they were made to feel other-ed when hospital staff and doctors were unwilling or unable to connect with them (or at least attempt to) on a compassionate level. Instead, Matthew felt abandoned and ignored in a time of crisis, when he most needed genuine human connection. The lack of human compassion and genuine empathy in the mental health system…subsequently influenced the manner in which the psychiatric survivors chose to practice when they later became mental health professionals themselves."
Matthew, like other survivor-therapists, desired to be the therapist he would have liked to have had when he encountered the mental health system. After his experience, he began working as a counselor at an alternative treatment home. His desire to become a therapist was motivated by his own interest in bidirectional healing popular in peer-support approaches.
"Matthew highlights a key point of overlap between the survivor movement and what humanistic psychologists have been writing about for years—the central role of human relationships in the healing process, and more generally, for overall well-being in life," Adame writes. "In the vein of alternative conceptualizations, Matthew went on to challenge the socially constructed dichotomy between mental illness and health/normality, which is a common critique from the movement, but made more complicated when one holds this view as a therapist."
As Matthew became more conscious of how his psychiatric history influenced his clinical practice, he found himself over-identifying with clients, which, he thought, might have suppressed the expression of some of his clients' experiences. He learned to rein himself in when responding to his clients by reflecting on the meaning and clinical significance of his resonance with their experiences.
Despite the impossibility of full mutuality in the therapeutic relationship, Adame posits that survivor-therapists can use their unique experiential knowledge to connect with their clients' struggles.
Regardless of how radical they were as therapists, participants' experiences reflected a struggle with still being "a part of the machine" of the mental health system in some ways. Matthew's response was to get involved in activism by participating in alternative treatment settings, having his own group practice grounded on values from the survivor movement, and working towards wider social change.
From his perspective, it was important for the survivor movement to avoid making all mental health professionals into antagonists, which could prevent more genuine dialogue with mental health professionals.
"Matthew talked about including and making room for the full range of human experiences in our society. Some people do want help and seek it out in the form of therapy, and clinicians like Matthew are there to provide it. But the point Matthew is getting at is that there are people who are not seeking help, yet others in society have determined that they 'need' treatment, that they are sick and incapable of making another choice for themselves. It is a question of how we, as a society, embrace different, and at times, disturbing experiences of fellow human beings."
Participants were asked what they thought mental health professionals could learn from the survivor movement. They all agreed on abolishing forced psychiatric treatment and the vital importance of patients' informed consent when taking psychiatric drugs. Additionally, participants identified the need for wider treatment options for people in crisis beyond mainstream psychiatry to decrease people's dependence on the system.
Adame mentions some alternatives to traditional psychiatric services, including the Icarus Project, comprised of those labeled with bipolar disorder who seek to radically redefine madness. She also mentions alternative communities for people seeking asylum in acute crises, like the Soteria House or the Family Care Foundation, an alternative residential care model in Sweden. Other groups highlighted include Open Dialogue, Hearing Voices Network, and MindFreedom.
However, despite the tensions between survivors and therapists, participants also saw room for dialogue and improvement in the mental health system. This stands in contrast to the attitudes of some in the survivor movement that the system is irreconcilably flawed.
In supporting survivors working in the mental health field (e.g., survivor-researchers), she suggests creating a confidential and supportive meeting space at annual conferences of professional psychology organizations, such as the Society for Humanistic Psychology, for people to engage in dialogue across sides of the mental health system.
****
Adame, A. L. (2014). "There needs to be a Place in Society for Madness": The psychiatric survivor movement and new directions in mental health care. Journal of Humanistic Psychology, 54(4), 456–475. https://doi.org/10.1177/0022167813510207 (Link)