An article recently published in Culture, Medicine, and Psychiatry utilizes an ethnographic account of what was locally understood as a "mass demonic possession" by an Afro-Indigenous tribe in Nicaragua, the Miskitos, to highlight how Western European and North American accounts of psychosis and mental illness fail in the Global South and indigenous communities.
The author, the French anthropologist, Maddalena Canna, argues that the "one size fits all" approach to Global Mental Health (GMH) drastically misses the mark on culturally specific phenomena such as the "mass possession" described by the Miskitos. When using the frameworks provided by the Diagnostic Statistical Manual (DSM), Western approaches to mental health and illness do not adequately explain or treat these experiences.
"It has been argued that in everyday practice, clinicians tend to understand idioms of distress as mere 'local translations' for well-known psychiatric disorders…Critics have pointed out that, in most clinical practice, cultural diversity is reduced to a matter of substance vs. form. Local conceptions of distress are understood by most clinicians as sheer vernacular formulations of psychiatric categories," Canna wites.
"Coming back to the possession example, demonic attacks are reduced to local synonyms for better-known Western categories, such as dissociative fugues or seizures…Western categories are implicitly assumed as universals, hard-wired conditions rooted in a static conception of human neurobiology…while local expressions are reduced to a cultural gloss that modifies the form in which they are presented but not their substance…non-Western illnesses and idioms of distress are understood as local labels corresponding to biomedical categories."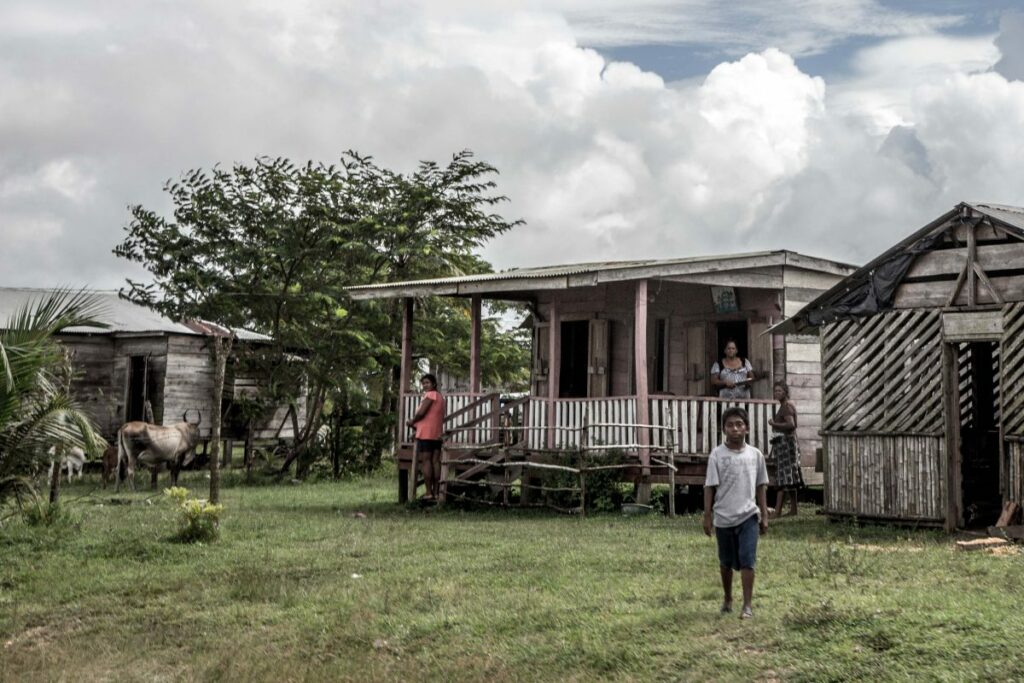 Global Mental Health has historically misrepresented and misunderstood the experiences of individuals in indigenous communities and communities in the Global South. By over-prescribing and touting American and Western European ideals across the globe, psychiatry and psychology from the Global North have been critiqued for interrupting healing practices from Ghana to India to Mexico to Brazil—as the biomedical model of mental healthcare has expanded around the world.
Maddalena Canna, a French researcher with geographical expertise in Latin America, specifically Nicaragua, explores how the Movement for Global Mental Health fails to understand indigenous experiences around the world. Canna utilizes local understandings of possession and mass possession in the Caribbean Miskitos, who live on the border of Nicaragua and Honduras, to illustrate how the GMH can fail indigenous people.
The "mass possession" or demonic possession, called grisi sikins, that overtakes women in Nicaragua has been previously misidentified, according to Canna, as a kind an expression of sexual repression and conversion disorder:
"The term 'conversion' means the transposition, or somatization, of distress (e.g., stress, frustration, rage) into a somatic symptom (e.g., headache, skin rash, fainting). Nowadays, in most global health settings, what is commonly referred to as mass demonic possession is diagnosed as a local version of conversion disorder."
Conversion disorder has its roots in the earlier conception of "hysteria." However, Canna argues that the disorder, despite a new name, is merely a re-branding of the same assumptions of hysteria.
"The conflation between conversion disorder and spirit possession is based on disruptive bodily symptoms, such as fainting, shaking, and convulsing, as well as altered consciousness and modified sensitivity, which are found in spirit possession as well as in Euro-American conversion disorders," Canna explains.
"Because these symptoms do not correspond to any physically measurable cause, they are assumed to be somatizations of conflicted psychic drives, namely repressed sexual desire. Nevertheless, the worldwide application of this one-size-fits-all etiology erases important, distinctive dimensions of mass possession that are not captured–or are even incompatible with–the notion of conversion."
The incompatibility is most apparent in that Western-created conversion disorders convey an inherent individualism. The mass possession of women in Nicaragua by a demon cast unto them by men dabbling in darkness is inherently collective, as one young victim put it:
"This is like a ball that we pass between us."
To consider the distressing experience of these women as only individual misses the mark. Instead, Canna claims that grisi sikins is an "intra-gendered dynamic among women" that defies Eurocentric conceptualizations of sexual repression, desire, and disorder—grisi sikins differs radically from the frameworks of repression and desire that exist and have existed in the DSM and other pathologizing frameworks because it dismantles the typical European-American narratives on victimhood, psychosis, and conversion.
Grisi sikins, instead, makes these Afro-indigenous Latina women the object of desire and amplifies their worth. Canonically, the men who conjure the demons do so because they feel rejected by the women, and therefore, they are desired not only by the men but also by the demon.
In addition, the existence of the demon possessing women exposes that sorcery is being practiced, which then hurts the men—as they are exiled once found out.
"Here, desire is a pivotal role, but it is not conceived as an undergirding sexual drive. Here, desire is experienced as a societal drive for power, which demands social treatments and a socially attuned understanding, instead of an individualizing, pathologizing gaze."
In short, grisi sikins underlines how biomedical understandings of mental health cannot capture the complexity and social-relational nature of mass possession in Nicaragua—Canna has thus found yet another case study of how the GHM, insofar as it relies on the DSM and its Eurocentric frameworks, fails to account for the understandings of other cultures and peoples.
****
Canna, M. (2022). Visceral Visions: Rethinking Embodiment and Desire in Global Mental Health. Culture, Medicine, and Psychiatry, 1-20. (Link)