A recent study published in the Journal of Counseling Psychology examined how sexual orientation-related psychotherapy treatment outcomes varied between therapists. The results suggest that certain therapists consistently have better treatment outcomes with LGBTQ clients while other therapists see more improvement in their heterosexual clients.
According to Dr. Drinane and colleagues, the results highlight the importance of developing and training mental health professionals in cultural and structural competencies:
"Therapists bring their personhood and individual strengths and weaknesses to the work they do. In general, therapists have been found to account for 5%–10% of the variance in treatment outcomes, with some therapists producing more change than others. However, within the past ten years, and as cultural competency has been brought into the foreground of the lexicon of therapeutic practices, researchers have begun to look more deeply. They have found that some therapists yield differing outcomes depending on their clients' identities."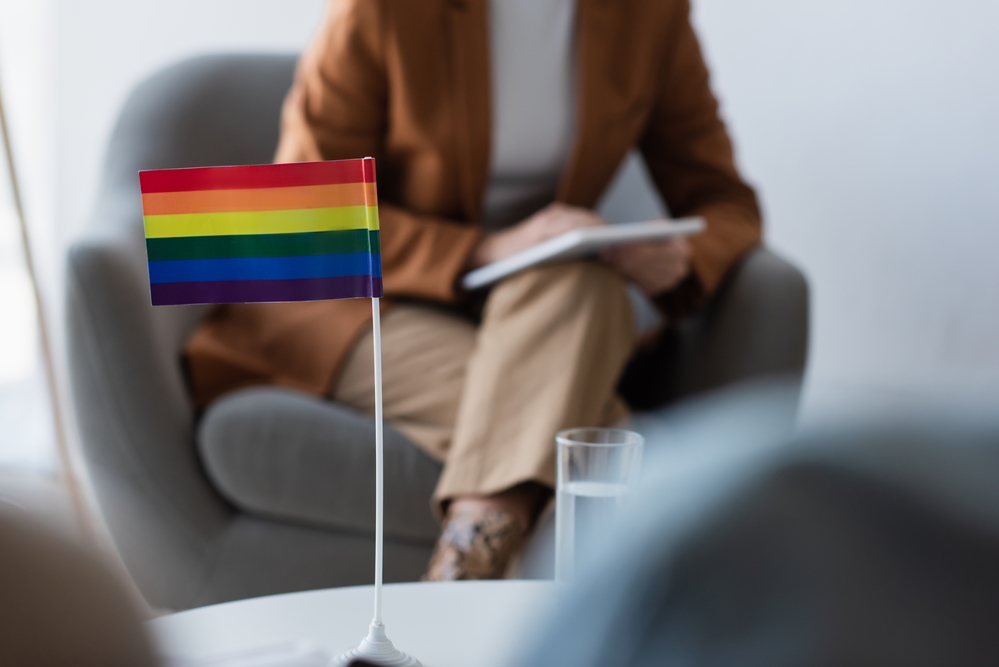 In recent decades there has been a focus on the understanding that therapists are cultural beings and, as such, their beliefs and attitudes influence how they interact with clients and how they make sense of their psychological distress and lived experiences. The American Psychological Association developed multicultural guidelines to address these influences in interventions and research. In addition, the medical field developed guidelines in cultural competencies (which have been adopted by the mental health professions), making the medical and mental health professionals and their training programs responsible for learning about how to best treat people of a diversity of races, cultures, sexual orientations, genders, and gender identities, socioeconomic statuses, functionality, among other forms of diversity.
Regardless of these ongoing efforts, a recent national survey demonstrated that psychiatry residents in the United States are rarely being taught about LGBTQ cultural competence. Failing to understand the particularities lived by LGBTQ people may lead to intentionally or unintentionally reproducing stigma, providing less-than-adequate treatment, and might explain why overdiagnoses of particular psychiatric disorders (e.g., Borderline Personality Disorder). For this reason, LGBTQ groups continue to advocate for improved psychiatric treatment without stigma and that value diversity and inclusion.
Research also suggests that LGBTQ individuals experience mental health disparities due to different forms of anti-LGBTQ discrimination, harassment, and abuse. The constant bombardment of negative messages about their identities leads to internalized homophobia, which increases the risk of suicide. Minority stress, or the stress resulting from discrimination, has also been found to be a risk of cognitive decline in aging LGBTQ people. Yet, many protective factors help prevent psychological distress and suicide in LGBT children and adults. Among them are pro-LGBTQ policies, experiencing acceptance from others, community support, and engaging in collective action.
Psychotherapy is another way LGBTQ people attempt to improve their mental health and well-being and are more likely to seek mental health services than heterosexuals. Unfortunately, there has been no prior research on individual therapists' outcome differences between clients' sexual orientation. However, various research projects have found that some therapists yield better treatment results with white clients while others achieve better results with people of color.
Due to the lack of research in this area and a recent call for research on the possible differences involving the development of the therapeutic relationship between sexual minority and heterosexual clients, the researchers aimed to study differences in therapists' outcomes between their clients' sexual orientations. They hypothesized that (1) SGM clients would have less well-being, life functioning, mental health, and more symptom severity than heterosexual clients and (2) that only clients' sexual orientation would influence therapeutic outcomes.
For four years, the researchers collected data from 1725 clients who received services (short-term individual therapy, group therapy, psychoeducational workshops, and crisis counseling) at a university campus. 82.6% identified as heterosexual and 17.4% identified as sexual minorities. These 1725 clients were seen by 1 of 50 therapists included in the study and were either full-time or part-time psychologists, doctoral interns, externs, and practicum students. Each therapist saw about 35 clients and provided interpersonal process, relational-cultural, cognitive-behavioral, psychodynamic, or other approaches to psychotherapy.
Unfortunately, to maintain therapist anonymity, demographic information was not recorded, including details about their sex, gender, race, ethnicity, or sexual orientation. The Behavioral Health Measure-20 (BHM-20) was sued to measure wellbeing, symptoms, and life functioning before starting treatment (pre-treatment) and after culminating treatment (post-treatment).
Contrary to researchers' expectations, the study's results did not suggest that sexual minority clients had worse outcomes by the end of therapy than heterosexual clients. Regarding the second hypothesis, the results indicated that clients of some of the therapists in the study experienced differences in symptom reduction and improvement of mental health depending on their sexual orientation (but no differences were found in outcomes regarding wellbeing and life functioning). The researchers summarize these findings:
"…it is not that sexual minority clients experienced worse outcomes at the end of therapy than did heterosexual clients on the whole, but rather that certain therapists may have differentially influenced their clients' outcomes based on clients' sexual orientation."
Drinane and colleagues suggest that these findings indicate that it is the therapist and not the client's sexual orientation (be it heterosexual or not) that influences treatment outcomes, especially outcomes regarding mental health and symptom reduction. Finding no differences in well-being and life functioning between groups after treatment, the researchers believe that therapists might be more adept at instilling hope and generating general changes in clients' lives but might be less efficient around the particularities related to their client's sexual orientation.
This might be due to therapists' engagement in "value-based sharing that has the potential to communicate their bias, preferences, or personal identities." For this reason, it is essential to use the client's values and identities rather than one's own, and not to use standardized approaches to treatment and instead adapt therapy to the client's unique needs, values, and identities.
****
Drinane, J.M., Roberts, T., Winderman, K., Fiereson Freeman, V., Wang, Y-W. (2022). The Myth of the Safe Space: Sexual Orientation Disparities in Therapist Effectiveness. Journal of Counseling Psychology, 69(3), p.268-275 (Link)