The chemical imbalance theory—the notion that low serotonin causes depression—originated in the 1960s. Beginning in the 1990s, the pharmaceutical industry heavily promoted this explanation of depression to the public through direct-to-consumer advertising. As a result, this theory is often used to justify taking antidepressants, particularly SSRIs, which act on the serotonin system. The only problem: this theory has been debunked.
Now, in the first comprehensive review of all the relevant research on serotonin and depression, researchers found no link between serotonin levels and depression. The article, published in Molecular Psychiatry, included research on plasma serotonin, serotonin metabolite, serotonin receptor binding, serotonin depletion experiments, and studies of the serotonin gene (SERT). These analyses failed to provide evidence of a link between low serotonin and depression.
The researchers write:
"This review suggests that the huge research effort based on the serotonin hypothesis has not produced convincing evidence of a biochemical basis to depression. This is consistent with research on many other biological markers. We suggest it is time to acknowledge that the serotonin theory of depression is not empirically substantiated."
Joanna Moncrieff led the research at University College London. Also among the researchers were Mark Horowitz and Michael Hengartner, all of whom have been interviewed by Mad in America about their work.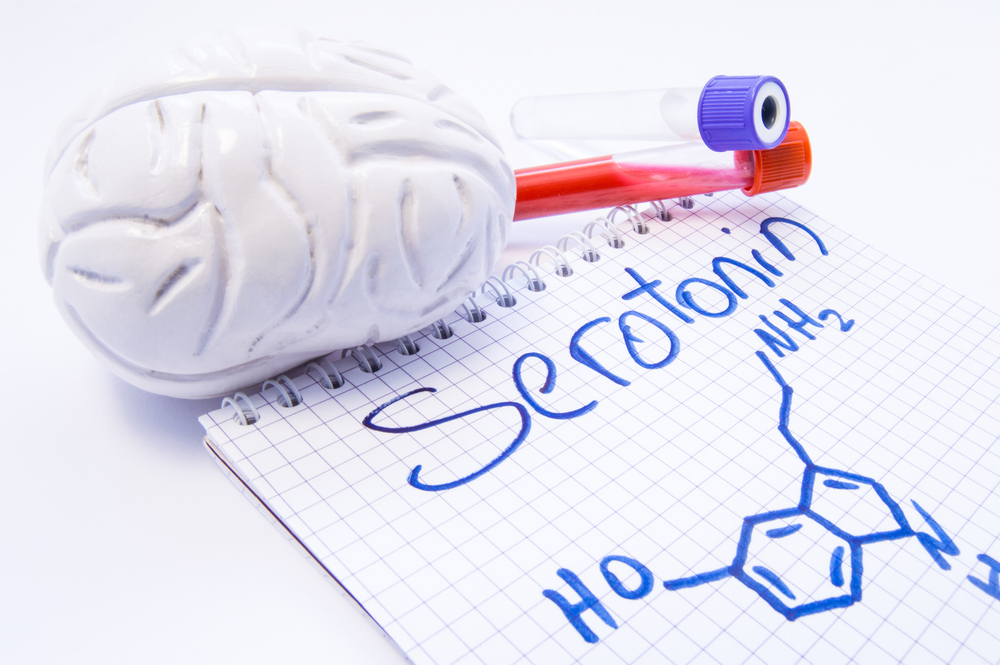 Moncrieff and the other researchers note that no comprehensive review of the evidence for or against the serotonin/chemical imbalance theory exists. So their study aimed to fill that gap:
"We sought to establish whether the current evidence supports a role for serotonin in the etiology of depression, and specifically whether depression is associated with indications of lowered serotonin concentrations or activity," they write.
Their specific findings were as follows:
Plasma serotonin levels (5-HIAA): The researchers found 27 studies comparing serotonin levels between those with depression and those without. Three studies used serotonin levels from blood plasma, while the remaining 24 used cerebrospinal fluid. Their findings: there was no connection between serotonin levels and depression. However, there was a connection between serotonin and antidepressant use—the drugs actually lowered serotonin levels rather than increasing them.
5-HT1A receptors: 19 studies compared the level of activity of serotonin receptors between those with depression and those without. Most of the studies found no differences. Some found that the receptors were less active—meaning that people with depression had higher serotonin levels. However, these results were of poor quality and failed to distinguish between those taking antidepressants and those not. There was also evidence of publication bias—that only positive studies were likely to have been published.
SERT transporter protein: 40 studies compared the activity of the SERT transporter (higher activity means less serotonin) between those with depression and those without. Some studies found lower SERT binding in people with depression, again indicating higher serotonin levels. However, these findings were inconsistent, located in different parts of the brain by different researchers. Again, these results were of poor quality, failing to account for multiple testing (p-hacking) and failing to distinguish between those who were taking antidepressants and those who were not.
Serotonin depletion (73 studies): Tryptophan depletion is thought to reduce the level of serotonin. Some older studies showed inconsistent results, which indicated that serotonin depletion was associated with lower mood, but only in those with a family history of depression. Healthy volunteers who experienced serotonin depletion did not have a lower mood. These studies were also of poor quality. All of the newer, more methodologically sound studies found no connection between serotonin depletion and mood, even in those with a family history of depression.
Serotonin genetics (hundreds of studies): Early studies of the SERT gene (5-HTTLPR) found an inconsistent effect that implied a link between serotonin and depression, but only for some ethnic groups. However, when all of the studies—including newer, more methodologically rigorous ones—were included, there was no effect. Another early hypothesis was that differences in the SERT gene could interact with stress to cause depression. Again, when all studies were included, there was no effect.
The newer genetics studies were of the highest quality and provided the surest evidence of no connection between serotonin and depression. Among the other studies, the more recent and methodologically rigorous studies all came to a negative conclusion. Older studies, and those prone to bias (such as by not accounting for the effect of antidepressants), found more inconsistent results. The authors add:
"Whereas some earlier, lower quality, mostly smaller studies produced marginally positive findings, these were not confirmed in better-conducted, larger and more recent studies."
This is the first comprehensive review to examine all the evidence in a systematic analysis. However, for decades, researchers have criticized the debunked theory and its influential impact on the public consciousness:
In fact, well-known mainstream psychiatrists now claim that anti-psychiatrists have promoted the chemical imbalance myth to make psychiatry look stupid.
But what are the harms of this belief? According to Moncrieff and the other researchers, belief in the chemical imbalance myth leads to several problems. First, a pessimistic mindset about depression—people believe they have no control over their own moods and can never change because it's just how their brains are "wired." This discourages people from attending psychotherapy or otherwise trying to make meaningful changes in their lives. Instead, they focus on using antidepressant drugs.
Unfortunately, for most, antidepressants don't work (for instance, one recent study in real-life patients found that less than 25% of people improve, even after aggressive treatment, including multiple antidepressants). This leaves the other 75% feeling hopeless since they believed only a biological treatment could help.
However, even those for whom the drugs have no effect are reluctant to discontinue antidepressants since they believe that depression will be even worse without the impact of the drugs on serotonin levels. This means that a large proportion of those taking antidepressants—at least 75%—are exposed to the harmful long-term adverse effects of the drugs—weight gain, sexual dysfunction, and emotional numbing among the most common—without experiencing any benefit.
In a quote for Medscape Medical News, senior author Mark Horowitz said:
"It's not an evidence-based statement to say that depression is caused by low serotonin; if we were more honest and transparent with patients, we should tell them that an antidepressant might have some use in numbing their symptoms, but it's extremely unlikely that it will be the solution or cure for their problem."
****
Moncrieff, J., Cooper, R. E., Stockmann, T., Amendola, S., Hengartner, M. P., & Horowitz, M. A. (2022). The serotonin theory of depression: A systematic umbrella review of the evidence. Molecular Psychiatry. Published online on July 20, 2022. https://doi.org/10.1038/s41380-022-01661-0 (Link)