In a new study conducted in a real-life setting, only 24.2% of patients with depression responded to treatment, including treatment with multiple drugs, hospitalization, and add-on psychotherapy.
The study was conducted by an international group of researchers in Austria, Belgium, Italy, Israel, and the UK and had pharmaceutical industry funding. Lucie Bartova, Gernot Fugger, and Siegfried Kasper led the research at the Medical University of Vienna, Austria.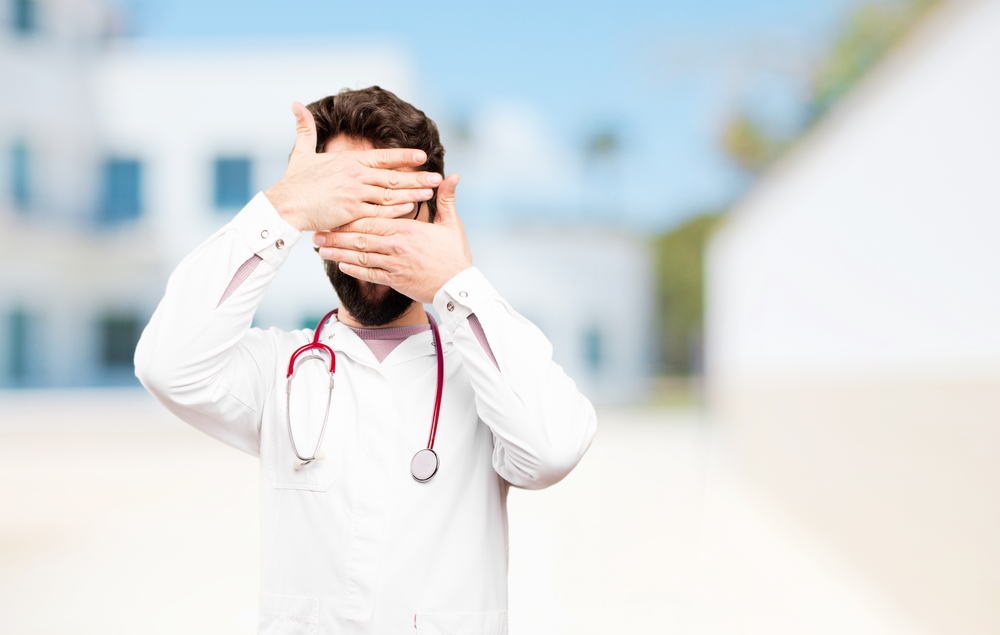 Their rationale for conducting the study was their belief that "Despite plenty of effective antidepressant (AD) treatments, the outcome of major depressive disorder (MDD) is often unsatisfactory, probably due to improvable exploitation of available therapies."
As the researchers put it, the problem is not that antidepressants are ineffective but rather that these treatments are simply not used enough. They argued that the "available therapies" need to be "exploited" more.
Their study tested this proposition. In a real-life setting, people with MDD were given these treatments as needed, including multiple medications, hospitalization, and add-on psychotherapy. If these treatments were effective—and simply not being used enough—then this study should show an extremely high success rate since everyone in the study received some or all of these treatments.
Yet their study showed dismal results. Despite aggressive treatment, only 24.2% of the participants were rated as "responding" to treatment—much less recovering from depression.
The researchers rated 34.3% as non-responders and noted that the remaining 41.4% became "treatment-resistant"—which is the stigmatizing psychiatric term for when multiple medications fail to help people.
The analysis included 1279 patients diagnosed with a current depressive episode. All were prescribed an antidepressant drug. In addition, 33.9% were hospitalized, and 31.2% received add-on psychotherapy (mainly CBT). More than half (58.7%) ended up on multiple medications for MDD, including multiple antidepressants, antipsychotics, benzodiazepines, and other combinations of drugs.
So who did the best out of all these options? The researchers write that there was actually no difference. People who were given drugs alone, and people who received the combination of drugs and therapy, had the same likelihood of improvement—again, about 25%.
To put this more clearly: If you are diagnosed with depression, you have a 24.2% chance of getting better (even after aggressive treatment, including multiple drugs and hospitalization). However, you're about twice as likely (41.4%) to be called "treatment-resistant" at the end of that treatment and see no improvement.
How much of that 24.2% "response" rate is due to the placebo effect? Unfortunately, this study had no placebo group to which we could compare this effect, but in clinical trials, the placebo effect averages about 31%—meaning that more people would be expected to benefit from a placebo than benefited from aggressive drug treatment in this study.
Antidepressants have many harmful effects—such as weight gain, sexual dysfunction, and emotional numbing—and are challenging to discontinue once started. One implication of this study is that even in the best-case scenario, more than 75% of those seeking treatment are exposed to the adverse effects and potential withdrawal effects of antidepressants without seeing a benefit from the drug.
In a previous study on the same group of participants, the researchers found that antidepressant treatment was least likely to be successful in patients with severe depression, suicidality, comorbid anxiety, or previous episodes of depression. That is, antidepressants are least likely to work for the people who are given them most aggressively—those who are suicidal and have severe symptoms.
In the present study, the researchers focused on the fact that add-on psychotherapy did not seem to help rather than on the low response rates across the board. They use the failure of add-on therapy to theorize about a proposed "complex biological" origin for MDD.
They write, "It should be highlighted that the employment of additional [psychotherapy] was not associated with a superior treatment outcome in our population of adult MDD in- and outpatients, which might emphasize the fundamental role of the underlying complex biological interrelationships in MDD and its treatment."
**
Pharmaceutical giant Lundbeck funded the research. The researchers also had numerous financial ties to the industry:
Dr. Bartova has received travel grants and consultant/speaker honoraria from AOP Orphan, Medizin Medien Austria, Vertretungsnetz, Schwabe Austria, Janssen and Angelini. Dr. Dold has received travel grants and consultant/speaker honoraria from Janssen-Cilag. Dr. Zohar has received grant/research support from Lundbeck, Servier, and Pfizer; he has served as a consultant or on the advisory boards for Servier, Pfizer, Solvay, and Actelion; and he has served on speakers' bureaus for Lundbeck, GlaxoSmithKline, Jazz, and Solvay. Dr. Mendlewicz is a member of the board of the Lundbeck International Neuroscience Foundation and of the advisory board of Servier. Dr. Souery has received grant/research support from GlaxoSmithKline and Lundbeck; and he has served as a consultant or on advisory boards for AstraZeneca, Bristol-Myers Squibb, Eli Lilly, Janssen, and Lundbeck. Dr. Montgomery has served as a consultant or on advisory boards for AstraZeneca, Bionevia, Bristol-Myers Squibb, Forest, GlaxoSmithKline, Grunenthal, Intellect Pharma, Johnson & Johnson, Lilly, Lundbeck, Merck, Merz, M's Science, Neurim, Otsuka, Pierre Fabre, Pfizer, Pharmaneuroboost, Richter, Roche, Sanofi, Sepracor, Servier, Shire, Synosis, Takeda, Theracos, Targacept, Transcept, UBC, Xytis, and Wyeth. Dr. Fabbri has been supported by Fondazione Umberto Veronesi (https://www.fondazioneveronesi.it). Dr. Serretti has served as a consultant or speaker for Abbott, Abbvie, Angelini, AstraZeneca, Clinical Data, Boehringer, Bristol-Myers Squibb, Eli Lilly, GlaxoSmithKline, Innovapharma, Italfarmaco, Janssen, Lundbeck, Naurex, Pfizer, Polifarma, Sanofi, and Servier. Within the last three years, Dr. Kasper received grants/research support, consulting fees, and/or honoraria from Angelini, Celegne GmbH, Eli Lilly, Janssen-Cilag Pharma GmbH, KRKA-Pharma, Lundbeck A/S, Mundipharma, Neuraxpharm, Pfizer, Sanofi, Schwabe, Servier, Shire, Sumitomo Dainippon Pharma Co. Ltd., sun Pharma and Takeda. All other authors declare that they have no conflicts of interest.
****
Bartova, L., Fugger, G., Dold, M., Swoboda, M. M. M., Zohar, J., Mendlewicz, J., . . . & Kasper, S. (2021). Combining psychopharmacotherapy and psychotherapy is not associated with better treatment outcome in major depressive disorder – evidence from the European Group for the Study of Resistant Depression. Journal of Psychiatric Research, 141, 167-175. https://doi.org/10.1016/j.jpsychires.2021.06.028 (Link)