A recent study published in the Canadian Medical Association Journal examines physicians' perspectives on procedures at Ontario-area university health centers for transferring students in psychiatric distress to hospital emergency departments.
The findings indicate that physicians commonly chose to involve police -who often use physical restraints- during mental health transfers for pragmatic reasons or due to liability concerns, despite their recognition of the potentially traumatic impact of doing so.
In the context of rising rates of self-harm and suicidal behavior amongst Canadian university students, the researchers, led by Juveria Zaheer at the University of Toronto, aimed to investigate the current approaches used by physicians at universities across Ontario for responding to students in acute distress.
Under the Ontario Mental Health Act, doctors who believe a student is at risk of harming themselves must complete a "Form 1 Application by Physician for Psychiatric Assessment" to mandate the student's transfer to a hospital emergency room for a psychiatric evaluation. Since 2014, the number of mandated mental health transfers from Ontario universities has increased substantially, but little is understood about what these transfers look like in practice. Zaheer and co-authors explain:
"The processes for such transfers are an under-researched topic, part of a larger gap in research surrounding the conveyance of people experiencing a mental health crisis to hospital from community-based points of care. There is substantial heterogeneity in transfer processes when a Form 1 is completed for students presenting at university health clinics in Ontario. In particular, the involvement of police and use of physical restraints for transfers vary between institutions, and have been the subject of media scrutiny."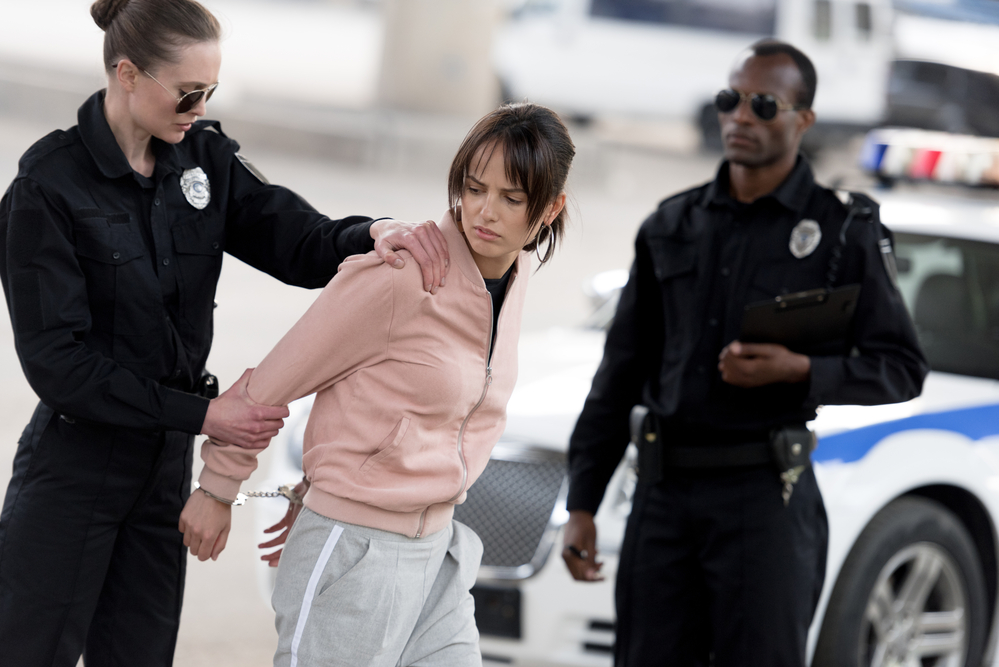 The use of law enforcement during involuntary hospitalizations has led to debate and concern. Some health professionals argue that it is necessary to ensure the safety of patients. However, mental health advocates widely criticized the practice, contending that police involvement and physical restraint use "are traumatizing and stigmatizing, and perpetuate the criminalization of people with mental illness." Further, persistent police violence against racially marginalized individuals points to the urgent need to consider police involvement in involuntary transfers as a matter of racial injustice.
To better understand the current procedures in place at Ontario universities for implementing mental health transfers, the researchers integrated three sources of data collected from university-based physicians: qualitative interviews, questionnaires, and institutional policy documents.
Eleven doctors (9 family physicians and two psychiatrists) from 9 different university health clinics in Ontario participated in semi-structured interviews. Ten participants also completed questionnaires about their demographics, training and practice experiences, and general beliefs regarding crisis transfer processes. Additionally, institutional policy documents were provided by administrators at 5 of the participating clinics.
Interview transcripts were analyzed qualitatively via thematic analysis, and information gleaned from questionnaires and policy documents was summarized and used to clarify clinic procedures and substantiate themes. Three major themes emerged from this analysis.
Theme 1: Police and Restraints Cause Harm to Students
All physicians described harms related to police involvement in transfers. Many participants further described how police involvement broke students' trust, ruptured the therapeutic relationship, and deterred students from returning to the clinic for future services. One physician said:
"People already have enough trouble being in the hospital, but to have to be taken in handcuffs … out of the building and loaded up in a police cruiser and taken half a block, it seems brutal and traumatic for the patient, and sends all the wrong messages about a caring, supportive environment."
Theme 2: Police Involvement and Restraint use are Justified on the Basis of Patient Considerations
Physicians voiced a common opinion that there are rare circumstances when police involvement is deemed clinically "necessary" based on perceptions of risk, such as the likelihood that a student would act violently or attempt to escape hospitalization.
Theme 3: Transfer Processes are Often Informed by Extramedical Factors
Physicians from most clinics rationalized using police and restraints by citing limited workforce capacity and institutional policies. Multiple physicians reported reliance on police to escort students to the hospital due to staff shortages, workflow, and liability considerations. Additionally, at 6 of the 11 clinics, formal institutional policies mandated that physicians involve campus or municipal police. Once police were called, physicians no longer had control over the transfers, and police decided whether to use physical restraints, opting to do so in most cases. One participant said:
"They [police] mostly … 9 times out of 10, will apply handcuffs to a patient, which can be a very traumatic experience. And so discussions that we have had with the constables about whether or not that should be done are typically met with, 'You know what, we have to cater to the highest potential risk.'"
The minority of clinics offered more flexible procedures, allowing physicians to choose not to contact the police and for clinic staff or mobile crisis teams to escort students to the hospital instead.
This qualitative study sheds light on how the use of law enforcement officers and physical restraints during mental health crisis intervention is normalized by healthcare providers. Limited resources and fears of being held liable for patient safety perpetuate physicians' reliance on police. The researchers describe how this reliance contributes to a dangerous cycle of marginalization and violence:
"Police involvement and restraint use can be traumatic, with the death of people in crisis occurring in the worst-case scenarios. People may experience fear and stigmatization when police are involved, and handcuffs applied, which can engender mistrust and deter future help-seeking. The potential for adverse outcomes is magnified when police are engaged in crisis mental health care, particularly for patients with intersecting systemically marginalized identities."
The authors conclude by noting the need for more research that is done in meaningful collaboration with individuals with lived experience to truly understand the harmful impact of involuntary hospital transfers and to imagine new strategies for responding to psychiatric crises without the police.
****
Chittle, A., Neilson, S., Nicoll, G., & Zaheer, J. (2022). Physicians' perspectives on processes for emergency mental health transfers from university health clinics to hospitals in Ontario, Canada: a qualitative analysis. Canadian Medical Association Open Access Journal, 10(2), E554-E562. (Link)