Guidelines in the US advocate for depression screening in adolescents in the hopes that mental health struggles can be identified early and that this will prevent them from becoming more problematic over time. But a new study found that there was no difference in outcome between those who were screened and those who were not.
They write, "The results of this study suggest that depression screening, as it is currently practiced in the US, may not deter avoidable health services use among adolescents."
The research was led by Kira Riehm at Johns Hopkins University and published in the journal Preventive Medicine. (Full disclosure: I co-authored a paper on this subject with Riehm and other researchers in 2016).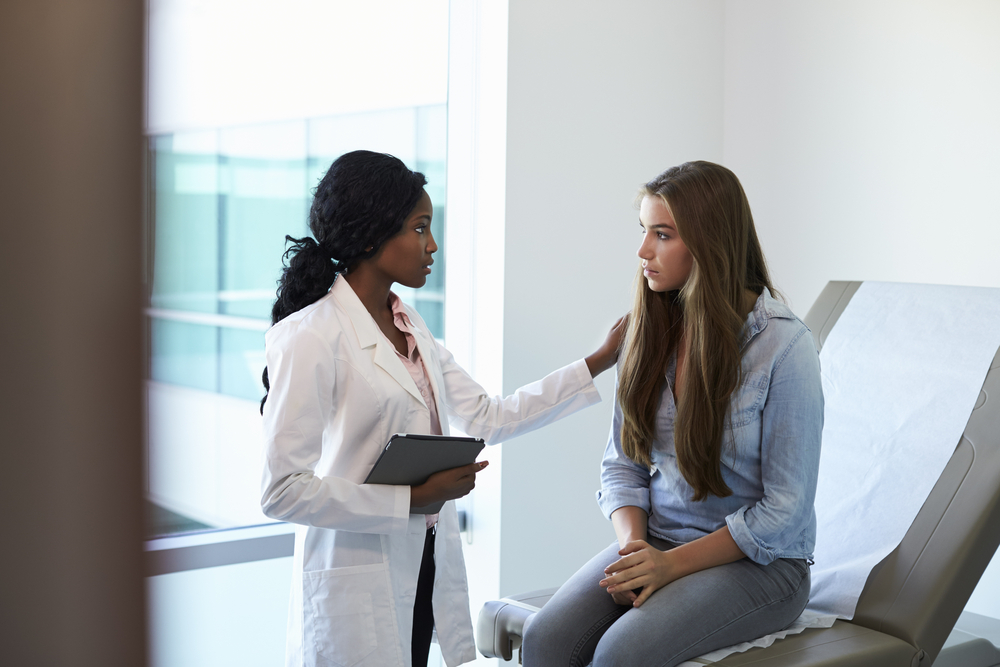 Suppose screening was successful at connecting those who need it to treatment that improves depression. In that case, those who are screened should be less likely to need intensive care, such as ending up in the emergency department or hospitalized, and they should be less likely to attempt suicide.
However, Riehm and the other researchers found no difference between the group that was screened and the group that was not.
They write, "Being screened for depression was not consistently associated with emergency department use, inpatient hospitalizations, or medically-treated suicidal behaviors."
The one exception was emergency department use specifically for mental health reasons—but screening appeared harmful, not helpful, for this outcome. Contrary to the expectation that screening would help improve depression (and thus prevent worse outcomes), the group who was screened for depression had a 16% higher risk of going to the emergency room because of their mental health.
The researchers suggest that one explanation for this finding is that screening has an iatrogenic effect, actually worsening mental health problems because it causes people to focus on them. They note that similar findings have been found in studies of pain screening, in which people who are screened report worsening pain afterward.
The study included 14,433 US adolescents who were screened for depression during a standard check-up. They were then followed for two years to assess emergency department use, hospitalizations, and suicide attempts.
For statistical comparison, each adolescent was matched with three others who had not been screened during their standard check-up. This matching process is designed to enable comparison between people who are similar in other ways; that helps to ensure that any effect is due to the screening rather than other factors.
"In conclusion," the researchers write, "we found little evidence that being screened for depression during a well-visit influences the likelihood of subsequent ED use, inpatient hospitalizations, and medically-treated suicidal behaviors in a large, population-based sample of adolescents."
Proponents of screening argue that it might help and that it's unlikely to do harm. But other researchers have raised concerns that screening can lead to overdiagnosis and overtreatment, wasting healthcare resources, and potentially harming patients.
The UK and Canadian guidelines do not recommend screening for depression in primary care for adults or adolescents, since they could not find any evidence that screening benefitted patients. This is consistent with a 2008 Cochrane review, the 2016 study I co-authored, and several other studies with the same conclusion.
But the US guidelines do promote screening for depression (and anxiety, and other problems, including substance abuse and intimate partner violence) despite the lack of direct evidence that these are beneficial. This is mainly because the US guidelines focused on indirect evidence—studies that did not actually compare the outcomes of screening versus no screening—and concluded that screening could help, even though there was no direct evidence that it has benefits.
In April 2022, a draft report from the US Preventive Services Task Force admitted that screening children and adolescents specifically for suicide had no benefit. However, as evidenced in a STAT article about the report, many experts in the US continue to push for screening, primarily because they don't know how else to help. The STAT article quotes Lisa Horowitz of the National Institute of Mental Health, who said, "In the meantime, what are you going to do with this mental health crisis? You cannot turn a blind eye."
****
Riehm, K. E., Brignone, E., Gallo, J. J., Stuart, E. A., & Mojtabai, R. (2022). Emergency health services use and medically-treated suicidal behaviors following depression screening among adolescents: A longitudinal cohort study. Preventive Medicine, 161, 107148. (Link)