Dr. Benedetto Saraceno is an Italian psychiatrist, advocate of mental health reforms, and friend. From 2000 to 2010, he was the director of the Department of Mental Health and Substance Abuse of the World Health Organization (WHO). It was at the headquarters for WHO in Geneva, Switzerland, where I first met Benedetto, and he soon became a friend.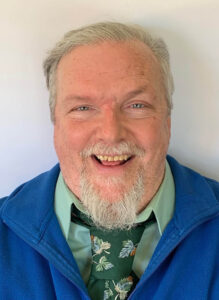 Dr. Saraceno was open to hearing about our human rights concerns. For example, we brought up the issue of involuntary electroshock, also known as electroconvulsive therapy, or ECT, where doctors run electricity through the brain. While many do not know, coerced shock continues to this day internationally, over and against the clear wishes of the subject. This extreme violation is even now found in the US, often using a court order and taxpayer funding.
After hearing about our campaign, Dr. Saraceno, on behalf of WHO, stated to the public that involuntary electroshock should be banned absolutely and internationally.
When MindFreedom International engaged in a campaign calling the current state of mental health human rights a global emergency, Benedetto repeatedly and publicly used that "emergency" word about the international concern.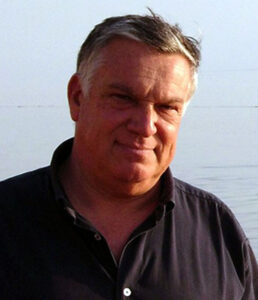 I am not saying that all of Dr. Saraceno's positions and my positions, and those of the diverse movement of consumer/survivors, perfectly align. And while all of my interactions with Benedetto have been very positive, this essay is not an investigation. But this wonderful friend reminds me: while allies within the mental health industry who are willing to speak out are far too few, they can be helpful and should be treasured.
Dr. Saraceno just retired. He generously agreed to be interviewed for Mad in America.
David W. Oaks: What are some of the highlights about your acclaimed support for human rights and mental health?
Benedetto Saraceno: My work on human rights developed in two different periods of my life. From 1978 to 1995 I worked as a psychiatrist in Milan, Italy. I was active in a public psychiatric hospital which was horrible as all psychiatric hospitals are: miserable, violent, useless.
I succeeded in creating a small facility for 24 so-called "chronic patients", namely people institutionalized for years in a terrible environment where the most basic rights were not respected. In our small community we tried to create a more humane environment with no physical restraint, open doors, and a constant dialogue with people.
We were able to find some apartments in the city of Milan where some of these people started living a normal life as citizens and not as psychiatric patients. I was very isolated and not very much supported by the professional environment. This modest experience convinced me that it was possible to create a radical alternative to psychiatric institutions, to combat discrimination, to help people to find their way as citizens enjoying the rights of every citizen.
I was very influenced by the experience of deinstitutionalization led by Franco Basaglia, an Italian psychiatrist who inspired the process of radical reform of the Italian mental health system.
In the second part of my life (1996-2010) I moved to the World Health Organization (WHO) and my commitment was no longer in changing psychiatric practice but rather in changing the "discourse" on mental health. I worked trying to promote human rights in many low-, middle- and high-income countries through innovative legislation and processes of deinstitutionalization, leading to more respect, freedom, and self-determination of people with mental disability.
It was work focused on governments, on policy makers, on the public. At this stage I met the movement of users and survivors, and I learned a lot, namely, to listen more and to help create environments where freedom was considered as the main ingredient of any therapy: "Freedom is therapeutic." I was very impressed by the movement around the United Nations Convention on the Rights of Persons with Disabilities (CRPD) and the intense debate around it. In WHO I worked to produce seminal documents and guidelines inspired by these principles.
Oaks: Can you tell me a little about your childhood and what got you started in the early days?
Saraceno: When I was adolescent, I had a lot of admiration for Sigmund Freud and my fantasy was becoming a famous psychoanalyst able to understand the deep emotional reality of people. Therefore, I decided to study medicine and become a psychiatrist and eventually a psychoanalyst.
The first time I visited a psychiatric hospital (in Trieste) I saw another reality: people living in material and spiritual misery and abandonment, violence from the institution against people hospitalized, physical restraint, stupidity, bureaucracy, lack of project, lack of hope. I realized that psychiatry was not therapeutic but rather anti-therapeutic.
Eventually I met Franco Basaglia, the Italian leader of anti-institutional psychiatry and became one of his disciples. This initial experience drove me away from the idea of becoming a psychoanalyst and pushed me towards a critical way of practicing anti-institutional psychiatry and human rights promotion.
Oaks: Can you tell us briefly about the Italian movement?
Saraceno: The Italian Reform Movement started in 1968 with the closing of the first psychiatric hospital in the northeast of Italy. This experience was driven by the idea that the institution to be fought was not just the hospital as a building but the ideology of psychiatry (the medicalization of human suffering, the logic of the diagnosis, the irrational and abusive way of using psychotropic medicine, the lack of interest towards the needs and wishes of people in trouble, the lack of planning strategies to help people in their daily material life, etc.).
From a few initial experiences (Gorizia, Trieste, Arezzo, Ferrara, Perugia), the movement expanded, and it culminated in 1979 with a national law mandating the closure of all 90 Italian psychiatric hospitals and moving care to community centers.
We may identify six barriers which were considered to be preventing the development of innovative and human rights-driven mental health services:
Persistence of psychiatric institutions.
Little investment in creating community mental health teams or centres (relying on few beds in general hospitals for very short voluntary stay).
Primary healthcare role not sufficiently valued.
Persons with long-term disabilities still in institutions instead of living in normal, real, independent accommodation.
Lack of investment in prevention and minimising the effects of social determinants (poverty, lack of education, marginalization).
Human rights literacy and rights promotion dramatically insufficient.
Oaks: What do you believe motivated you to start your support for our rights?
Saraceno: My main motivation was the moral indignation about the way people with mental disabilities were treated by psychiatry. Psychiatry has a very fragile epistemological and moral consistency. Psychiatric practice is too often violating human rights, too often incapable of understanding the suffering of people, too often unable to provide help to people who need housing, work, money, respect, inclusion and instead are receiving psychotropic drugs, electroshock, physical restraint, isolation.
I think the main issue for mental health systems and for psychiatric practice today is the "moral case" represented by systematic human rights violations occurring in mental health systems and psychiatric institutions. I call for a global moral emergency.
Oaks: Our movement includes both people who support/use the current mental health system, and people who have survived trauma in that field. What can help bridge people who accept the system, with those who reject the system? In your experience, what can help us unite for human rights?
Saraceno: Of course, for a person like me, a psychiatrist, it was easier collaborating with people who support/use the current mental health system rather than with people who have survived trauma in that field. I think there is an understandable mistrust towards mental health professionals even if they have fought for human rights. There are disagreements about the nature of mental disability and about the role of mental health professionals.
I understand all this and often I felt I was being mistrusted. I think the best way to advance the human right cause is finding common points of understanding, common goals to pursue, common battles to fight. The areas of disagreement should be left behind and we should prevent disagreements becoming obstacles to potential and common achievements. Getting older, I try to find unity more than fragmentation because the enemy is big, strong, and will enjoy our theoretical divisions.
Oaks: As you retire, did you have anything you would like to add about the future of the revolution for human rights in mental health?
Saraceno: I have the impression that we live more and more in a world where human rights are increasingly violated. I think we should expand our alliances well beyond mental health, we should make our battle more comprehensive and less sectarian. We need more internal dialogue to find common objectives and more tough external fighting.
Oaks: Can you give a few examples of your work at WHO, especially for human rights?
Saraceno: First of all, I would like to explain one of my main beliefs around human rights and mental health. I think it could be risky keeping separate human rights from the way mental health care is provided. I see the risk that psychiatrists proclaim their faith in human rights, claim their support of human rights, BUT they do not change their way of thinking, practicing, and organizing mental health care services.
The result is a world where words and facts are separate. Following these beliefs, I always considered that working for human rights at WHO was not just publishing documents on human rights, preparing guidelines about defending and promoting human rights, generating tools aiming at monitoring human rights. This is important and we did this in WHO (for instance, the WHO resource book On Human Rights and Legislation and the WHO QualityRights Tool Kit). But this is not enough.
We should also change mental health policies, plans, and the organization of services. In this sense, I consider examples of my work at WHO for human rights, the contribution to innovative mental health policies (in Sri Lanka, in Occupied Palestinian Territories, in Gaza, in Jordan, in Argentina, in Brazil).
In conclusion I would say that my work at WHO for human rights had two dimensions: one that I would define as normative (guidelines, training tools) and another that I would define as technical cooperation with countries (policies, reorienting mental health services in non-restrictive ways and making them human rights driven).
Oaks: What is your opinion about our movement using the WHO mental health division more for human rights campaigns?
Saraceno: I think a collaboration with WHO should be encouraged because a synergy between your movement and an official UN agency will increase your impact and change the mentality of the global health establishment, multiplying your voice.
However, I consider it fundamental that this collaboration should not dilute and weaken the radical thinking of your movement. In other words, I think your movement should operate at two levels, one more radical and independent and another more open to dialogue and connection with UN agencies. These two dimensions are not in contradiction because you need both: radical thinking on one side and mediation and dialogue on the other side.
Oaks: Can you tell me something about you personally now, what do you hope to do during retirement?
Saraceno: I am quite clear about my future.
I intend to spend my time on four main activities:
Writing literature (stories, novels). I have already published a rather long novel.
Painting (essentially, I paint farms and country houses). I use pastel and acrylic.
Spending time with my two grandchildren, Zeno (8 years) and Diana (5 years). I tell stories and I paint together with them.
Responding to very few invitations to talk about mental health (invited lectures). But this fourth activity should be extremely reduced.
Oaks: You have suggested that the WHO headquarters in Geneva ought to have a monument. Can you tell me more?
Saraceno: I would suggest a monument honoring the persons with mental problems and disabilities who have been victims of marginalization, stigma, discrimination, abuse, and neglect.
We have monuments celebrating famous doctors but we have no monuments honoring the thousands of people who were discriminated against and ill-treated because of their mental conditions.
It would be nice to collect money to pay for such a statue and then make a donation to WHO.
Oaks: You and I are both admirers of a historic, mind-dissident Italian, Giordano Bruno, who was the last individual burnt by the Inquisition, in the year 1600. Can you tell me more? Why is Bruno important?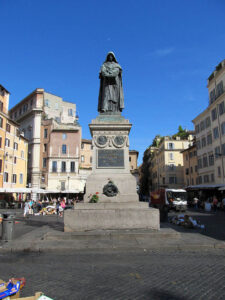 Saraceno: I have called you Giordano Bruno, an intellectual who was burned in Rome because of his ideas of freedom. I consider you a sort of Giordano Bruno, namely an intellectual who has devoted his life to his ideas of freedom.
This is the reason why when I go to Rome, I put flowers under the statue of Giordano Bruno to honor him and you.
Note: Portions of this interview were originally produced for the LinkedIn group Mind Justice, organized by David W. Oaks. Mind Justice builds bridges between people perceived as having any mental disability, whether they accept or reject that label.