Researchers from the City College of New York and Columbia University published a study this month testing the hypothesis that people diagnosed with schizophrenia treated long-term with antipsychotic drugs have worse outcomes than patients with no exposure to these drugs. They concluded that there is not a sufficient evidence base for the standard practice of long-term use of antipsychotic medications.
"In this systematic review of the published literature, we addressed a hypothesis recently proposed by Robert Whitaker: People with schizophrenia exposed to long-term treatment with antipsychotic medications have worse outcomes than they would have had if they were not exposed to these medications," the researchers wrote. "We found the published data to be inadequate to test this hypothesis. By extension, these data were also inadequate to conclusively evaluate whether long-term antipsychotic medication treatment results in better outcomes on average."
"How is it that 60 years of research fails to produce evidence affirming the widespread clinical practice of maintenance antipsychotic treatment, or, alternatively fails to yield data that can refute claims of dire harms associated with this treatment approach?"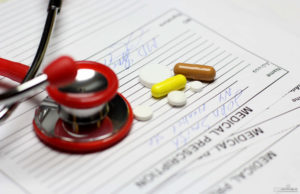 The current standard treatment guidelines published by the American Psychiatric Association (APA) for people diagnosed with schizophrenia recommend the use of antipsychotic drugs in both the short-term, acute phase, and over the long-term and recovery phases. However, several recent reviews of the evidence have questioned whether there is quality scientific evidence to support the recommendation that antipsychotics be used over the long-term.
Most notably, researchers like Harrow and Jobe, McGorry, Alvarez-Jimenez and Killackey have drawn attention to the fact that these drugs can hinder recovery over the long-term. Antipsychotic drugs are known to cause serious severe neurologic side-effects that can get worse, or become irreversible, over time. In addition, some patients appear to improve significantly without any pharmacologic intervention and some now question whether this natural recovery is inhibited in patients who are heavily medicated.
The researchers became concerned about the current standard of care and the heavy reliance on antipsychotic drugs after encountering Robert Whitaker's review of studies that suggested that the drugs may bring about a hypersensitivity to dopamine and produce an iatrogenic effect, inducing schizophrenia symptoms over time. They then set out to conduct a systematic review of the available literature to test the hypothesis that continued use of antipsychotic drugs is less beneficial than no medication at all for people diagnosed with schizophrenia.
Only eighteen studies were found to adequately address this hypothesis. Of these, ten studies had some outcomes that would support the hypothesis that patients taking no medication would fare better than those with extended antipsychotic use. Three of these studies had results that supported the hypothesis, and seven studies had some outcomes that suggested that those treated with antipsychotics fared worse and others that did not. Eight of the eighteen studies were not consistent with the hypothesis, however. The review was confounded by the design flaws apparent in all of the examined studies and the fact the studies were so divergent that the results could not be compared to one another.
"The results of the studies reviewed here are widely heterogeneous and the designs do not allow us to draw firm conclusions about Whitaker's hypothesis," they wrote. "Although it was not the purpose of our review, we note that our data also failed to determine whether long-term antipsychotic medication treatment results in greater benefits than harm on average when assigned or prescribed to patients with schizophrenia."
The researchers also note that the review supports previous findings that long-term antipsychotic use is "not needed for some patients with schizophrenia who improve without such treatment" (their emphasis). The dearth of research in this arena is attributed to how quickly the clinical community adopted the belief in the long-term use of antipsychotics and that, given this widespread belief, it was and continues to be considered unethical to withhold this standard treatment from patients for the sake of study.
"Our systematic review found that the evidence base is insufficient to adequately address questions about the potential harm and benefits of long-term antipsychotic medication use for people with schizophrenia given current scientific knowledge. Despite decades of research in this area, it seems new data may be needed to fully address these questions. To do this, researchers will have to find solutions for the numerous challenges to conducting rigorous and ethical longitudinal research in this area."
To fully meet the standards of medical informed consent, the researchers suggest that clinicians and practitioners must "accurately communicate to patients the uncertainty of evidence regarding the long-term use of antipsychotics in treatment of psychosis."
*
Sohler, N., Adams, B. G., Barnes, D. M., Cohen, G. H., Prins, S. J., & Schwartz, S. (2015, December 14). Weighing the Evidence for Harm From Long-Term Treatment With Antipsychotic Medications: A Systematic Review. American Journal of Orthopsychiatry. Advance online publication. http://dx.doi.org/10.1037/ort0000106 (Abstract)