In a new article published in BMC Psychiatry, Nadia Crellin and her colleagues explore how service users experience long-term antipsychotic use. The present research examined interviews with 269 participants currently taking antipsychotic medication. 33% were content with continuing long-term antipsychotics, 19% said they took their medication reluctantly, 24% accepted antipsychotic use on a short-term basis, and 18% of participants reported active dislike of their medication.
The researchers also found that 31% of participants would like to stop antipsychotic medication with professional help, and 45% wanted to reduce their dose of antipsychotics. The authors write:
"Many patients diagnosed with schizophrenia or related disorders from community mental health services are unhappy about the idea of taking medication on a continuing or life-long basis and would like to try reducing or discontinuing their medication at some point. Professional support was identified as important in achieving this. Guidance on how to support people to make informed decisions about long-term antipsychotic treatment, and to reduce or discontinue if they wish, would increase the options that are available to patients who are taking long-term antipsychotics."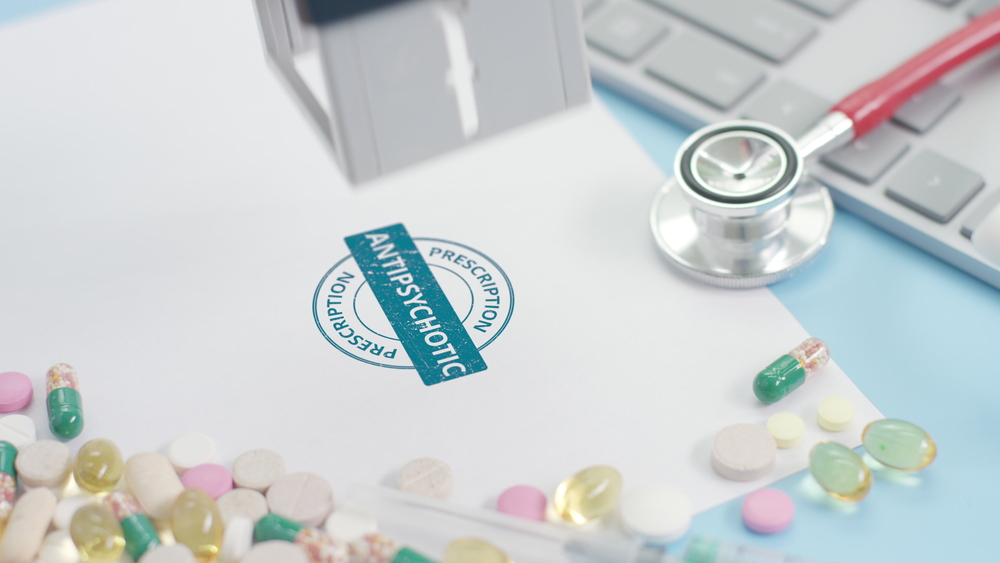 Long-term antipsychotic use has come under scrutiny by voices from within and beyond the psy-disciplines. Antipsychotic use causes several undesirable side effects with dubious evidence for their benefits. For example, research has linked antipsychotic use with increased risk of dementia, brain atrophy in children, worsening cognitive functioning, and breast cancer. Research has also linked antipsychotic use with damage to several parts of the brain.
The largest survey conducted to investigate service user experience of antipsychotics saw more than half of the participants report only negative effects of antipsychotic use. Research has found that greater exposure to antipsychotics is associated with worse long-term outcomes, while discontinuing antipsychotics improves cognitive functioning. The recovery rate in service users who stop using antipsychotics within two years is six times higher than those who use them for longer. Research has also found that these drugs are commonly prescribed without informed consent, with many people never being told about the likely negative effects of their use.
Recently, professional psy organizations have begun to recognize the need to discontinue long-term antipsychotic use, with more than one author publishing guidelines on how to taper antipsychotics to avoid withdrawal symptoms safely. Research has shown tapering to be the most effective method to discontinue antipsychotic use. With many psychiatrists unwilling to help their patients come off these medications, service users have found support for discontinuing their use in internet forums.
The current research investigated service user attitudes towards antipsychotic medication. The authors relied on face-to-face interviews in which they asked structured and open-ended questions about their antipsychotic use. The authors recruited participants from community mental health services and primary care practices throughout London between April 2016 and August 2017.
To be included in the present research, participants had to have a schizophrenia spectrum disorder diagnosis (schizophrenia, schizoaffective disorder, delusional disorder, or other psychotic disorder), at least two previous psychotic episodes, or 1 episode that lasted more than a year, be currently prescribed antipsychotic medication and be stable for the past three months (not requiring acute or inpatient care). In addition, people that were legally compelled to take antipsychotics were excluded from this research.
The majority of participants were diagnosed with schizophrenia (70%), with an additional 18% having a diagnosis of schizoaffective disorder. 36% of participants had been in contact with mental health services for more than 20 years. The mean length of antipsychotic use was 16.5 years.
One-third of the participants were happy with their medications and had no plans or desire to discontinue their use. 19% of participants accepted that they would remain on these drugs long term but did so reluctantly. 18% said they were not content with taking antipsychotics long-term. 24% accepted present antipsychotic use but did not see themselves taking these drugs indefinitely.
When asked about the possibility of discontinuing antipsychotic use with professional help, one-third of the participants said they would definitely like to try. An additional 21% expressed interest but reported serious concerns about the consequences. Another 21% wanted to discontinue use at some time in the future, but not presently. 25% of participants reported they did not want to stop using antipsychotics.
When asked about the possibility of reducing antipsychotic medication with professional help, 45% of participants said they would definitely like to decrease their use, with 13% saying they would be willing to try. 14% of participants were open to reducing their medication in the future but not presently. 21% reported that they did not want to reduce their use of antipsychotic drugs.
Of the participants that did not want to discontinue their antipsychotic use, 70% gave the reason of fear of relapse. Other common reasons given for continuing to use these drugs included: maintaining stability, producing general improvement, reduction in positive symptoms like hallucinations, the calming effect they produce, and reduction of agitation and suicidal thoughts. 24% report they take antipsychotic drugs primarily because a doctor told them to.
Of the participants that wanted to discontinue or reduce their antipsychotic use, 74% gave the reason that they were concerned about the adverse effects and the actual/potential impact on their physical health. The most common adverse effects the participants wanted to avoid were: sedative effects, weight gain, shaking/twitching/stiffness, cognitive/emotional capacity, and sexual functioning.
The authors acknowledge several limitations to the current study. First, responses are likely not generalizable to the greater population. Second, people who agree to participate in research are likely more adherent and accept treatment than others. Third, the sample consisted of people with long histories of mental health service use which likely biases them towards more acceptance of medication use.
****
Crellin, N. E., Priebe, S., Morant, N., Lewis, G., Freemantle, N., Johnson, S., Horne, R., Pinfold, V., Kent, L., Smith, R., Darton, K., Cooper, R. E., Long, M., Thompson, J., Gruenwald, L., Freudenthal, R., Stansfeld, J. L., & Moncrieff, J. (2022). An analysis of views about supported reduction or discontinuation of antipsychotic treatment among people with schizophrenia and other psychotic disorders. BMC Psychiatry, 22(1). https://doi.org/10.1186/s12888-022-03822-5 (Link)