In World Psychiatry, Dr. Jim van Os and Dr. Sinan Guloksuz write a critique of the "ultra-high risk" and "transition" paradigm that has been pushed to the forefront in the last two decades of schizophrenia research. Dr. Van Os and Guioksuz argue that the "risk," and "transition" concept is overly simplified, having negative effects on both research and intervention strategies.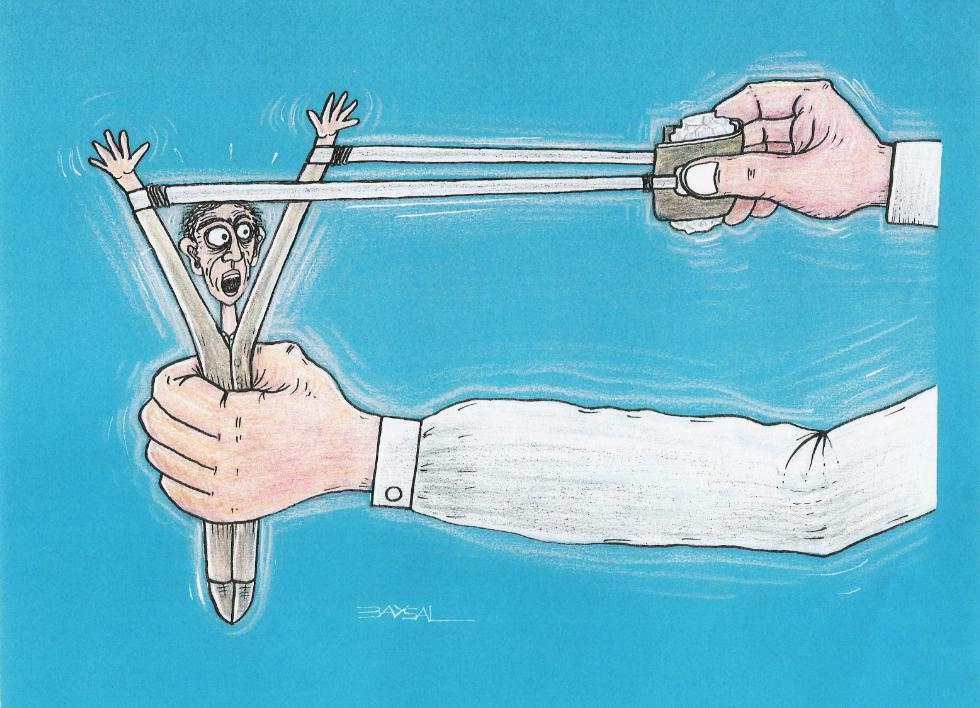 Drs. van Os & Guloksuz begin their analysis and critique by discussing how the "CHR/UHR" framework creates problems in research. They suggest that samples are non-representative because the participants are most-often help-seeking.
"In practice, studies that want to apply the UHR/CHR paradigm have to search for young individuals who are slightly-but-not-quite psychotic and have expressed a wish to receive help. Sampling strategies differ widely from study to study and are based on a mix of advertising, service filters and active searches, thus per definition resulting in selected, non-representative samples that cannot readily be compared across studies."
Moreover, studies often vary widely in criteria, especially exclusion criteria. Some of this variability is seen in studies where participants who have had previous use of antipsychotics, mood stabilizers, episodes of mania, drug-induced psychotic states are excluded which makes the study samples almost too dissimilar to be comparable.
The authors make the claim that early intervention programs for psychosis have fallen into the "prevention paradox" because "CHR/UHR" experiences are so rare that the early intervention approaches may not have a significant impact.
"The cost of 'finding' rare UH/GHR subjects is considerable, but not included in cost-effectiveness analyses of UHR/CHR research. Given the apparent rarity of UHR/CHR states, it becomes a priori unlikely that early intervention along the UHR/CHR paradigm will have public health impact."
The authors then go on to critique the conceptualization of "Clinical High Risk" for psychosis and instead point out that this population may be more accurately be described as presenting symptoms of a "common mental disorder with subtle psychosis admixture."
Most persons identified as "CHR" have a diagnosis of anxiety, depression, or substance use and fall within the "attenuated symptoms" classification.  vanOs and Guloksuz point out that we can also think of these individuals as persons who have a "common mental disorder or a substance use disorder who also present with low-grade psychotic symptoms" and that "psychosis can thus be regarded as a transdiagnostic dimension of psychopathology."
In this reappraisal of the UHR state, the authors point out that the current paradigm of UHR "risk" and "transition" emphasizes psychotic symptoms and misses psychopathological symptoms and experiences that compound and drive the level of severity individuals classified as "UHR" experience.
The authors also critique the concept of "transition to psychosis" because it is based on a quantitative and not qualitative shift from "risk" to "transition."  As a result of this, a one-point change on tools such as the CAARMS can tip an individual into "transition" and a classification of being 'fully psychotic.'
The authors bring attention to the issue of false positive ratings of "transition" writing, ". . . false positive ratings of transition are likely to occur given the natural fluctuation in the severity of the transdiagnostic psychosis dimension within and between individuals."
Moreover, the authors claim that the concept of "transition" does not help in predicting clinical functional outcomes. Further, the transition rate represented in research is likely to be inflated.
Adding to their case, the authors highlight a study finding that ". . . young people presenting to the service meeting UHR criteria had essentially the same 10-year transition rate (17.3%) as young people presenting to the same service with non-psychotic disorders (14.6%)."
The authors do not argue against the benefits of early intervention but instead, that "early treatment to young individuals with anxiety/depression/substance use and a degree of psychosis admixture as a marker of relatively poor prognosis would be useful for these individuals."
"It may be more productive to consider the full range of person-specific psychopathology in all young individuals with mental health problems and to not become disproportionally fixated on the transdiagnostic manifestation of psychosis."
****
van Os, J., & Guloksuz, S. (2017). A critique of the "ultra‐high risk" and "transition" paradigm. World Psychiatry, 16(2), 200-206. (Link)