A new study offers radical solutions for improving the cardiovascular health of people with mental health diagnoses: reducing antipsychotic prescriptions.
The researchers, led by Athif Ilyas at King's College, London, examined the evidence for current approaches to cardiovascular health, and whether they appear to be working. Unfortunately, they found that cardiovascular health (as well as metabolic health), for people with mental health diagnoses, continues to decline.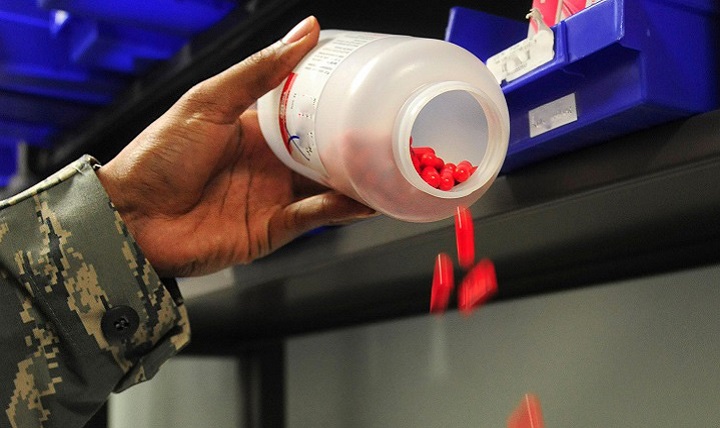 Ilyas cites a large analysis of people with diagnoses of psychotic disorders, in which nearly every participant was overweight, and 57% were diagnosed with metabolic syndrome—a side effect of antipsychotic drugs that leads to weight gain, diabetes, and other health problems. About 20% of the participants had diabetes.
Although people with mental health diagnoses are known to have more than three times the normal risk for cardiovascular problems, studies have shown they are screened for cardiovascular problems at a lower rate than people without diagnoses.
However, Ilyas and the other researchers analyzed the evidence on screening programs and interventions for cardiovascular disease risk. They found no evidence for the effectiveness of screening programs or interventions for cardiovascular disease. In fact, studies suggest that screening for cardiovascular risks had no impact on disease outcomes or mortality rates. Interventions fared slightly better: they have been shown to reduce some behaviors that were risky, such as smoking. However, they also appeared to have no actual impact on outcomes, including mortality rates.
Because of this, Ilyas and his co-authors argue that increasing screening and standard interventions for people with mental health diagnoses would not be effective. Instead, a different approach is needed if we are to reduce cardiovascular risk.
They offer the following alternatives:
"Smoking cessation, dietary interventions, exercise interventions and avoiding prescription of antipsychotics associated with adverse metabolic outcomes. Such interventions are relevant to all patients with serious mental illness and not just those who are found to have abnormal results from physical health monitoring."
That approach, according to Ilyas, is not dependent on screening for risk—instead, these are guidelines that promote health for everyone.
However, the researchers also note that smoking cessation, dietary interventions, and exercise interventions have only slight evidence of effectiveness. Most often, the individual is not able to effect enough change to impact the severely increased metabolic and cardiovascular risks.
Reduction of prescribed psychopharmaceuticals, however, is a feasible intervention that results in massively reduced risk. Ilyas focuses on antipsychotic drugs, which are known to carry an immense side effect burden that significantly reduces life expectancy. However, evidence also indicates that antidepressants, including SSRIs, carry serious cardiovascular risks as well. In fact, a recent study suggested that SSRIs increase risk of death by about 50%. Antidepressants have also been linked to increased risk for diabetes.
Ilyas concludes:
"Healthcare services should consider a shift away from physical health monitoring strategies and instead focus their resources on primary prevention strategies that are provided to all people with serious mental illness from the moment they first present to mental healthcare services. These include assertive smoking cessation (with pharmacological support), diet and exercise interventions and where possible, to avoid long-term prescription of antipsychotics associated with adverse metabolic outcomes. This approach could help to substantially improve the long-term health and life expectancy of people with serious mental illness."
****
Ilyas, A., Chesney, E., & Patel, R. (2017). Improving life expectancy in people with serious mental illness: Should we place more emphasis on primary prevention? The British Journal of Psychiatry, 211(4), 194-197. doi: 10.1192/bjp.bp.117.203240 (Link)