When you get a diagnosis of depression, the first line treatment is often antidepressant medications. Unfortunately, initial treatment with antidepressants fails to resolve depression approximately two-thirds of the time. Once that treatment fails, doctors turn to other strategies—often including switching medications, or adding on additional medications, often antipsychotics.
Now, a new study has examined what treatment strategies are effective when initial antidepressant medications fail to work. The researchers found that while antipsychotics may be slightly more effective than alternative antidepressants, they come with a much higher side effect burden.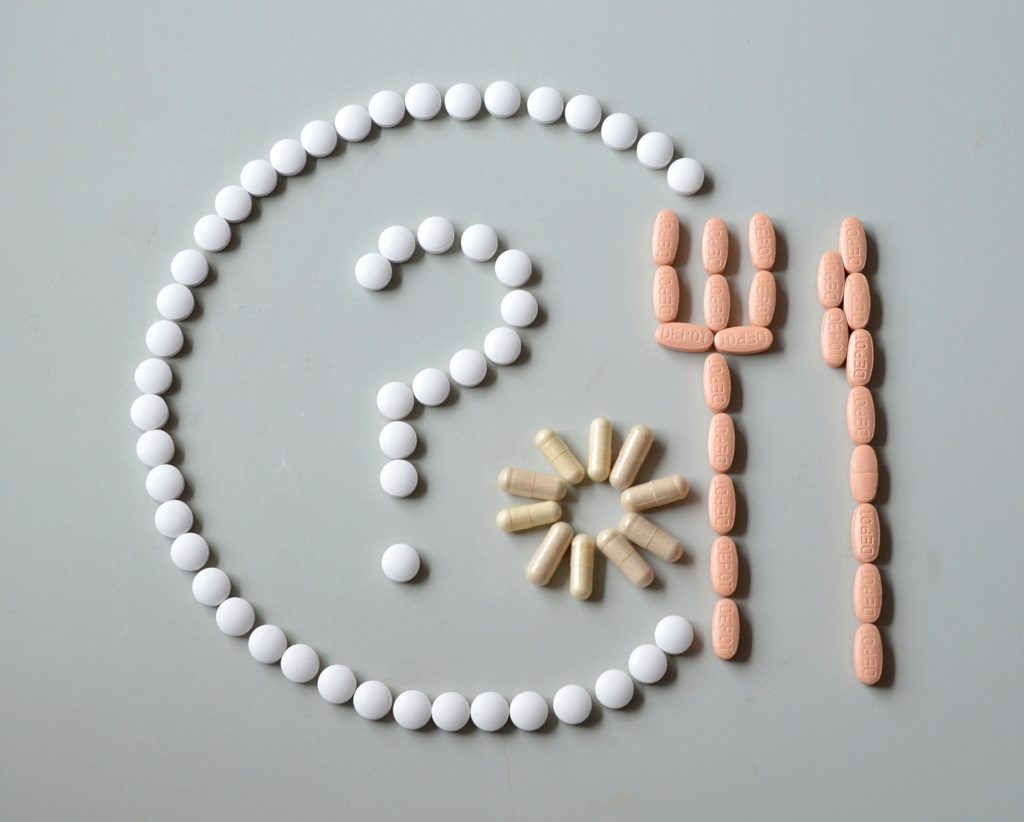 The researchers investigated whether bupropion (an alternative antidepressant, brand name Wellbutrin) or aripiprazole (an atypical antipsychotic, brand name Abilify) was more effective at reducing depressive symptoms. They also identified the side effect burden of each approach. While bupropion increased anxiety, aripiprazole was associated with more serious side effects such as akathisia (involuntary movement disorders) and weight gain (which indicates metabolic problems).
The data comes from a new large, randomized study called the VAST-D trial, which ran from 2012 to 2015. The 1,522 participants came from 35 Veterans Health Administration sites, and all had a diagnosis of major depressive disorder. Participants had an average of around 2.5 previous trials of medication, which had not resulted in remission (scoring below the clinical threshold on the measure of depression).
The VAST-D trial randomized participants to one of three groups:
Switching to bupropion (the alternative antidepressant Wellbutrin)
Adding bupropion to current antidepressant treatment (augmenting)
Adding aripiprazole (the atypical antipsychotic Abilify) to current antidepressant treatment (augmenting)
The study followed participants for 36 months, providing a slightly longer term for outcome data than previous studies.
It is important to note that the study did not include control groups such as placebo groups or usual treatment groups, so the researchers cannot rule out placebo effects or state that their treatments would be better than usual care.
Aripiprazole treatment was slightly more likely to result in improvement in both depressive symptoms (measured by the clinician-rated QIDS-C16 scale) and global improvement (measured by the clinician-rated CGI scale). 74.3% of those who augmented with aripiprazole had improvement, compared to 65.6% of those who augmented with bupropion, and 62.4% of those who switched to bupropion.
However, both bupropion and aripiprazole augmentation resulted in similar remission rates (people who no longer met criteria for depression): 28.9% of people who augmented with aripiprazole experienced remission, as did 26.9% of those augmenting with bupropion, and 22.3% of those who switched to bupropion.
The results suggest that aripiprazole is perhaps slightly more effective than bupropion at reducing depressive symptoms in those who have previously tried other antidepressants.
However, aripiprazole was much more likely to induce serious side effects:
Somnolence (14.5%). Somnolence is a type of sedation. This essentially equates to feeling so exhausted as to be unable to engage in activities.
Akathisia (14.9%). Although researchers generally associate this movement disorder with earlier antipsychotic medications, its prevalence here demonstrates that current-generation antipsychotics carry a significant risk as well. Sadly, akathisia is often undiagnosed, as patients often have a hard time finding words for the overwhelming, painfully intolerable restless feeling. Researchers link akathisia to increased suicidality.
Extrapyramidal Side Effects (19.2%). These reactions generally include akathisia as well as other movement disorders such as tardive dyskinesia and Parkinsonism. One in five people taking aripiprazole experienced some form of this.
Weight gain (25.2%). More than a quarter of people taking aripiprazole experienced significant weight gain, which is often an early sign of drug-induced metabolic conditions such as diabetes.
Other symptoms, such as headache, dizziness, and nausea, were experienced by 15-20% of people in each group.
The authors note that the sample was overwhelmingly male (85%), and the average age was 54, making the sample very different from previous research. Additionally, participants were likely to have a comorbid diagnosis of post-traumatic stress disorder, and the researchers theorized that the benefits of aripiprazole might be due to that diagnosis, rather than depression.
Although some researchers tout the efficacy of antipsychotic augmentation for depression, these studies have been criticized for failing to account for the low quality of evidence and the risk of dangerous side effects. A meta-analysis by the Cochrane Collaboration described the data as "limited" and "based on a rather small number of randomised participants" and noted that antipsychotic augmentation was "associated with worse tolerability, mainly due to sedation, weight gain or laboratory values such as prolactin increase."
In fact, recent guidelines in Finland and Germany have stated that augmentation with antipsychotics should not be recommended due to the high risk of adverse effects and the relatively slight evidence of benefit. According to the VAST-D researchers,
"Given the small effect size and adverse effects associated with aripiprazole, further analysis including cost-effectiveness is needed to understand the net utility of this approach."
**
Editors' Note: Peter Simons is also the lead author of "Antipsychotic augmentation for major depressive disorder: A review of clinical practice guidelines" (Link)
****
Mohamed, S., Johnson, G. R., Chen, P., Hicks, P. B., Davis, L. L., Yoon, J. . . . Zisook, S.  (2017). Effect of antidepressant switching vs augmentation on remission among patients with major depressive disorder unresponsive to antidepressant treatment: The VAST-D randomized clinical trial. JAMA, 318(2), 132-145. doi:10.1001/jama.2017.8036 (Abstract)