The US/Canadian Pharmaceutical Policy Reform Working Group recently published seven proposed reforms to address dysfunction in the countries' pharmaceutical systems. The Working Group was co-chaired by Adam Gaffney, instructor in medicine at Harvard Medical School, and Joel Lexchin, professor emeritus at York University. The prescriptions for reform, recently published in the British Medical Journal, call for more public funding for pharmaceutical development and regulation. The Working Group also argues that the only way to succeed with the needed reforms is for the US to transition to a universal single payer system, which Canada already has.
"Our pharmaceutical systems are broken, and only fundamental reform can ensure universal access to safer, more innovative, and more affordable drugs," write the authors.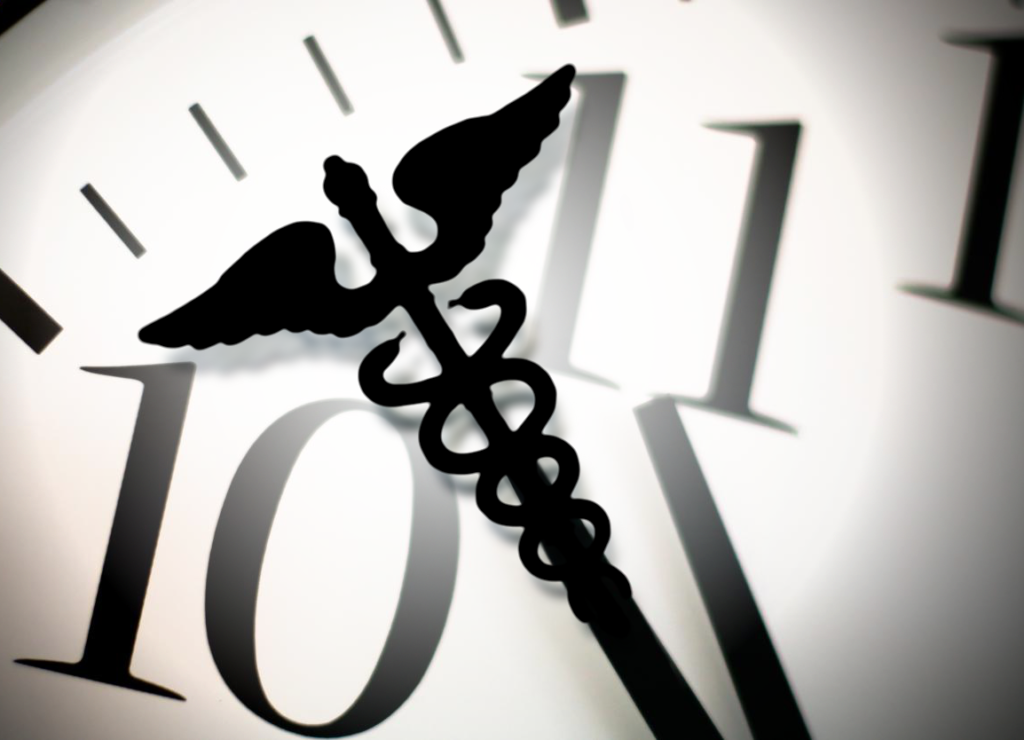 The authors note that the pharmaceutical systems in the US and Canada "are mired in dysfunction." The practice of charging market value for medications means many people cannot afford prescriptions that are vital for their health. Additionally, the authors argue that despite numerous new medications coming to market, "the industry's overall rate of real innovation remains incommensurate with our vast drug spending." Therefore, the advocacy group Physicians for a National Health Program encouraged the development of a working group, comprised of doctors, scholars, and advocates, to discuss reforms.
"The working group aimed to craft an ambitious proposal for pharmaceutical reform to set an agenda for the future, including insurance coverage, pricing, drug development, clinical testing, regulatory approval, postmarketing monitoring, and promotion," write the authors.
The Working Group proposed the following reforms. These proposals are based on the assumptions that medical needs (not financial incentives) should determine medication access, medications should be affordable, and the human right to health should be prioritized over intellectual property rights.
Access to Prescription Drugs: It is estimated that 28 million people in the US do not have health insurance and 3.5 million people in Canada do not have prescription drug coverage. Even when people have coverage, copayments and deductibles still act as financial barriers to accessing needed medications. Therefore, the Working Group proposes a universal, first dollar coverage of all medically necessary drugs. They suggest that each nation develops a list of medications that improve length or quality of life that would be fully covered. If multiple similar medications are available, the medication that is safest, most effective, and cheapest would be covered. If someone is allergic to medication on the list, an alternative would be covered.
Drug Prices: US and Canada are among the highest spenders on outpatient drugs. This spending is due to higher drug prices, not higher usage, and research and development costs do not account for the exceedingly high prices. To change this, the Working Group suggests that a public agency negotiates with manufacturers to set fair drug prices. If such negotiations are unsuccessful, they recommend that the government be able to implement a compulsory license to permit generic manufacturing. If this also fails to reduce the cost of a drug, then there should be funding for public manufacturing of these drugs.
Preclinical Drug Development: The Working Group proposes that the Bayh-Dole Act of 1980, which allowed publicly funded researchers to patent their discoveries, be repealed so that publicly funded drug innovation remains in the public domain. They also recommend greater restrictions on patents for privately funded innovation: me-too drugs or minor changes to existing drugs (e.g., combinations of existing drugs, drug delivery systems) should not be patented. As these patent restrictions may reduce incentives for industry to engage in drug innovation, the Working Group suggests that the US National Institutes of Health (NIH) and the Canadian Institutes of Health Research (CIHR) create institutes for prescription drug development.
Clinical Testing: The authors write, "Industry-sponsored clinical trials have sometimes used unsound methods and reported incomplete findings, calling into question the interpretability, and sometimes the veracity, of their conclusions on safety and efficacy." In response, the Working Group calls on drug regulatory agencies to increase their standards for drug effectiveness and safety. Trials should also compare new drugs to existing ones, rather than to placebo. Additionally, the new institutes that would be developed in the NIH and CIHR could also fund and oversee drug trials.
Drug Approval Reform: "Canadian and US regulatory agencies too often allow unsafe drugs to reach the market and inadequately monitor them after approval," state the authors. In 2014, 69% of drugs that were submitted to the FDA received "expedited review" status, despite the majority of studies showing that shorter review periods lead to more problems. Thus, the Working Group proposes that regulatory agencies be fully funded by the government rather than industry. They also call for steep reductions in how many drugs are offered an expedited review. Additionally, no one with financial ties to industry should be able to vote on a drug's approval.
Postmarketing Surveillance: After a drug has been approved and goes to market, postmarketing studies are essential to continue to monitor the safety and efficacy of the drug. However, the Working Group warns that such studies "should not be an excuse for weakening preapproval safety requirements." They call on regulatory agencies (e.g., FDA, Health Canada) do more to enforce mandatory postmarketing studies and take action when a medication is found to be unsafe. These agencies should also receive more funding.
Promotion: Drug promotion to physicians and direct-to-consumer advertising are incredibly costly. Additionally, drug marketing is often misleading or false, and the FDA and Health Canada do not have the resources to review all marketing materials. To fix these problems, the Working Group suggests that regulatory agencies receive more resources to engage in promotional reviews and impose larger sanctions when the promotional material is misleading. The authors state that they are in favor of ending direct-to-consumer advertising, but recognize the barriers to this in the US due to commercial speech rights. However, they recommend that tax deductions for promotional activities are eliminated. Lastly, they propose that licensing authorities do not accept continuing medical education credits from industry-funded sources, as these can be biased and promote misinformation.
The authors posit that the above changes would result in overall savings in the US because money saved in reduced drug costs would offset costs of universal drug coverage and public investments. Medications developed under the public domain would also be available to be produced generically across the world, which would be "a major advance for global health."
The authors summarize:
"Our proposal calls for a fundamental reorientation of drug policy: it would make drugs more affordable for patients and society, promote innovation, strengthen efforts to assure the safety and effectiveness of medications, and upgrade the evidence available to prescribers and the public."
The authors note that their reforms would "face formidable political opposition" from drug firms. However, most Americans support government action that would result in lower drug prices, and most Canadians want universal pharmaceutical benefits. Therefore, there is substantial public support that could be harnessed to make the massive changes suggested by the Working Group to the US and Canada's pharmaceutical systems.
****
Gaffney, A., Lexchin, J., & US, Canadian Pharmaceutical Policy Reform Working Group. (2018). Healing an ailing pharmaceutical system: Prescription for reform for United States and Canada. British Medical Journal, 361, k1039. doi:10.1136/bmj.k1039 (Link)
***
Mad in America hosts blogs by a diverse group of writers. These posts are designed to serve as a public forum for a discussion—broadly speaking—of psychiatry and its treatments. The opinions expressed are the writers' own.
***
Mad in America has made some changes to the commenting process. You no longer need to login or create an account on our site to comment. The only information needed is your name, email and comment text. Comments made with an account prior to this change will remain visible on the site.