New research by Dr. James Davies and Dr. John Read compares the results of a systematic review of the incidence, duration, and severity of antidepressant withdrawal with current clinical guidelines in the US and the UK. The researchers found that more than half of antidepressant users experienced withdrawal and that, in nearly half of these cases, effects were severe. Their results contradict existing clinical guidelines, which regularly claim that antidepressant withdrawal is typically mild and short-lived.
When asked about his perspective on the current guidelines, Read responded:
"I think there hasn't been very much research on this issue, which is a real shame, until relatively recently. We are confident that now we know the real figures and we have looked at about 17 studies on the prevalence of withdrawal symptoms."

"This is particularly important because at the moment, people aren't being told about withdrawal effects. A lot of people would choose not to have them once they know the seriousness and the potential of those effects. Equally important, people who are trying to come off are not getting any support. In fact, they are told very often that these are not withdrawal symptoms, these are the symptoms of their illness returning."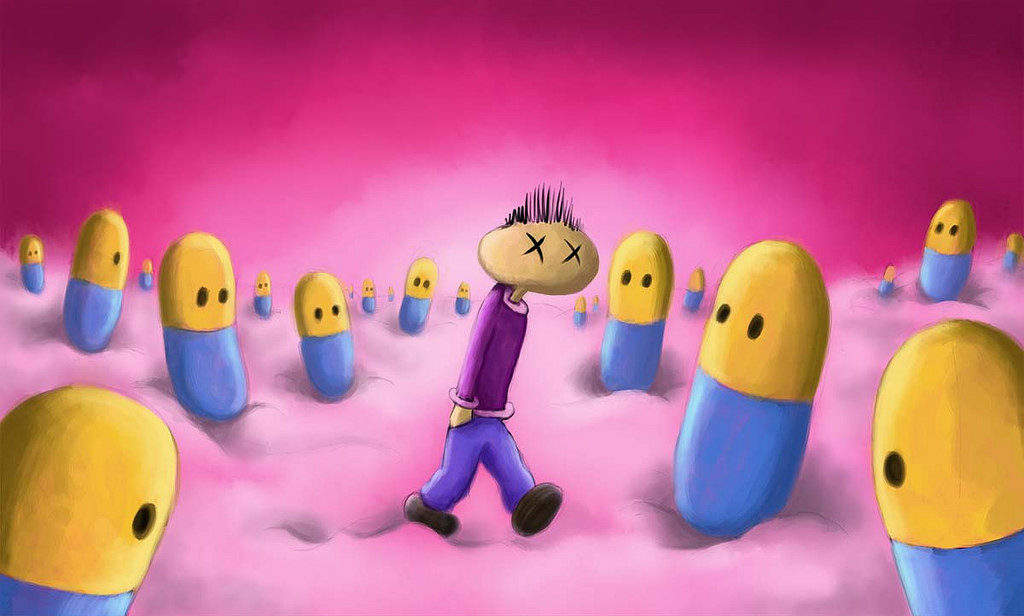 Davies and Read began their article by reviewing the increasing prevalence of antidepressant (AD) usage and duration in the UK and the US. ADs are the most commonly used class of drug in both regions. Data demonstrate that over seven million people in England are on ADs and this number is over 37 million adults in the US.
These figures are rising alongside an increase in the duration at which people are taking ADs. In the UK, research suggests that AD users are increasingly taking the pills for longer than two years. In the US, it is becoming more common for users to take antidepressants for more than five years. Davies and Read report that, in both regions, the duration of use has more than doubled since the early 2000s.
Long-term usage may be particularly concerning because the current research evidence does not support the extended use of ADs in a significant portion of these cases. On this issue, Davies and Read write:
"Previous research on long-term use has estimated that a third of people in the U.K. who take ADs for more than two years have no evidence-based clinical indications for continuing to take them."

"If we apply the percentages of such non-indicated prescribing to today's long-term use figures, we could estimate that approximately 1.2 million long-term AD users in England, and 6 million users in the U.S., could be taking ADs without clinical indication and could therefore try withdrawing."
The rising numbers of people taking antidepressants long-term with a clinical indication suggests that a large percentage of the population may consider tapering or withdrawing from their medication. With this in mind, the researchers explore what kinds of experiences might be expected when withdrawing from ADs.
Previous research finds that a large proportion of users experience withdrawal effects and that the severity and duration of these effects can vary. According to the authors' research, the following effects of AD withdrawal have been reported in the literature:
Increased anxiety
Flu-like symptoms
Insomnia
Nausea, dizziness, and imbalance
Sensory disturbances
Hyperarousal
Electric shock-like sensations
"Brain zaps"
Diarrhea
Headaches
Muscle spasms and tremors
Agitation and irritability
Hallucinations
Confusion
Malaise
Sweating
Mania and hypomania
Emotional blunting and inability to cry
Long-term or even permanent sexual dysfunction
Read explains that these withdrawal effects "can be very severe and people need some help with them." Going further, he explains that some people can experience "extreme" and "incapacitating" levels of anxiety. Others report the experience of "brain zaps," which are akin to "an electric shock shooting across the head." "Insomnia is another big one," Read says, "and when you're not doing very well in the first place, not being able to sleep is very disturbing."
However, current clinical guidelines in the US and the UK indicate that withdrawal reactions tend to be mild and "typically resolve without specific treatment over 1-2 weeks" (APA, 2010, p. 39). In their report, Davies and Read evaluate the accuracy and helpfulness of these guidelines.
The review includes 17 studies. The research drew from different study methodologies to examine AD withdrawal incidence, severity, and duration.
Davies and Read found that more than half (56%) of AD users experienced withdrawal effects. The majority of these experiences were reported as moderate or severe, with nearly half (46%) described as severe. Additionally, 40% of individuals who experienced withdrawal had effects lasting at least six weeks, and 25% had effects lasting 12 weeks or more. Davies and Read comment on these results:
"These findings differ significantly from those implied in both the U.K. (NICE, 2009) and U.S. guidelines (APA, 2010) on AD withdrawal. Furthermore, these findings are not alone in contradicting current guidelines."
The results of this systematic review provide essential details on the withdrawal effects of ADs. The analysis may also invite further questions about whether the benefits of ADs genuinely outweigh the costs when adverse effects and withdrawal experiences are considered.
It is common, however, for providers to misinterpret AD withdrawal effects as the reemergence of depressive symptoms or depression relapse, Read explains. He notes that individuals withdrawing ought to receive the support of their General Practitioners (GPs):
"People can get off, but they need to do it slowly and carefully, and they need the support of their GPs."
Finding supportive GPs will be made "far more likely to happen once we get the guidelines changed," Read explains. Then, "the GPs will understand that these are indeed withdrawal symptoms that people need help with and not the return of their illness."
Read reports that the Royal College of Psychiatry has welcomed the review on AD withdrawal and that the NICE guidelines are currently being reviewed for an update, adding:
"We're very confident this is going to be a positive outcome for everybody."
**
Millions of Britons who use antidepressants face issues with withdrawal when they try and come off the drugs, and for nearly half of them, the symptoms are severe. That's the findings of a new review, which contradicts the current clinical guidelines that suggest the symptoms are mild and last just about a week. http://prescribeddrug.org/wp-content/uploads/2018/10/Davies-Read.pdf
****
Davies, J., & Read, J. (2018). A systematic review into the incidence, severity, and duration of antidepressant withdrawal effects: Are guidelines evidence-based?. Addictive Behaviors. (Link)