A new article, published in the Journal of Humanistic Psychology, highlights recent findings suggesting psychotherapists' dissatisfaction with the Diagnostic and Statistical Manual of Mental Disorders, fifth edition (DSM-5). The article emphasizes the opportunity to develop an alternative to the DSM-5 which the author, psychologist Jonathan Raskin, argues must include the following five elements:
It must place psychosocial factors on equal footing with biological factors;
It must categorize problems, not people;
It must be scientifically grounded;
It must be collaboratively developed;
It must be usable across orientations, professions, and constituencies.
"The fact that psychologists and counselors are interested in alternatives suggests an uneasy relationship between psychotherapists and the medical model DSM diagnostic system that they regularly use," Raskin, a therapist and professor of psychology at SUNY New Paltz, writes.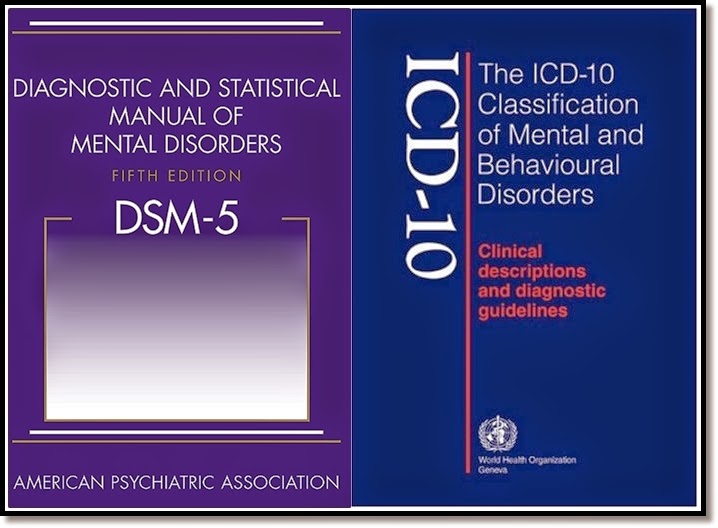 Since the transition to its fifth edition in 2013, the DSM has been no stranger to criticism. Critics have challenged the reliability and validity of the manual, pointed out multiple conflicts of interest involved in its development, and have called for a boycott of the text altogether. Despite this criticism, therapists and social workers still remain largely reliant on the manual for access to reimbursement for services.
In 2016 and 2017, Raskin and his colleague completed two studies examining psychologist's and counselor's attitudes toward the DSM-5. The survey of 225 clinicians suggested that psychotherapists are in support of developing an alternative mode of diagnosis and classification to the DSM-5.
"Both psychologists and counselors had concerns about the DSM-5 despite more than 90% of them saying they plan to use it, which is not surprising given its centrality in helping professionals get paid," Raskin writes. "Nonetheless, when asked, psychologists and counselors expressed support for the development of alternatives to the DSM."
Respondents raised concerns about the lack of validity and reliability in the manual and highlighted the incongruity between the medicalized classifications offered by the DSM-5 and the more nuanced complexity of human suffering witnessed in practice.
"By seeing human suffering as a function of broken brains, the DSM often overlooks the complex and mutually determining interplay of psychological, sociocultural, contextual, and biological factors," Raskin explains. "While the DSM does not completely ignore psychosocial factors, it typically treats them as extraneous variables that influence, but are distinct from, the presumed primary cause of emotional suffering: a dysfunction inside the individual."
The International Classification of Diagnostics, tenth edition (ICD-10) has been cited as an alternative to the DSM-5. However, critics argue that the switch would not address the core issues with the DSM-5.
"Moving from the DSM to ICD is not much of a shift because both manuals are conceptually similar, right down to sharing the same diagnostic codes. Both attribute distress to categorical disorder people have and, in doing so, gloss over psychosocial factors."
Another alternative to the DSM is the Research Domain Criteria (RDoC) initiative. RDoC's goal is to, "root diagnostic categories in biological etiology." However, Raskin argues this approach may be "misguided because it may not be possible to diagnose and explain all forms of human suffering in terms of underlying biological processes; beliefs, culture, and spirituality may be equally or more important factors."
"This is not the same as saying biology is irrelevant," Raskin writes. "Everything people do is biologically based. That being said, biology is not always a unidirectional determinant of emotion and behavior. Psychological, social, and contextual factors influence biology just as much as biology influences them."
In his article, Raskin outlines the elements that an alternative manual should include. He argues that such an alternative must place psychosocial factors on equal footing with biological factors, categorizes problems, not people, be scientifically grounded, collaboratively developed, and usable across orientations, professions, and constituencies. He makes the following recommendations:
Generate a system that is not bound to any particular theoretical orientation other than one that sees all forms of counseling and psychotherapy as means of using some combination of conversation, relational engagement, and behavioral intervention to help clients address their presenting concerns.
Build a system that involves all relevant constituencies and professions in the process of its creation; this means not just involving representatives of the various helping professions but also guaranteeing a seat at the table for consumers of services and insurers who cover services.
Include a practical way for clinicians to code concerns that people bring to the consulting room and provide evidence that we can effectively help people with these concerns so that insurers see what is being offered as empirically supported and in their financial interest to cover.
While an alternative to the current system will take an enormous amount of effort, articles like Raskin's are moving the conversation forward. He concludes:
"The move to develop diagnostic alternatives is, admittedly, a daunting task. If it is to ever occur, we must start somewhere. I encourage further consideration of the elements necessary to a successful effort."
****
Raskin, J. D. (2018). What Might an Alternative to the DSM Suitable for Psychotherapists Look Like? Journal of Humanistic Psychology, 0022167818761919. (Link)