A recent article, led by Ashlee Cunsolo, Director of the Labrador Institute of Memorial University in Canada, explores ecologically driven grief as a mental health response to climate change. The article, published in Nature Climate Change, discusses ecological grief in the context of physical ecological losses, loss of environmental knowledge and identity, and anticipated future loss. The authors also outline recommendations for future research on environmental grief.
"To bear witness to ecological losses personally, or to the suffering encountered by others as they bear their own losses, is to be reminded that climate change is not just an abstract scientific concept. Rather, it is the source of much hitherto unacknowledged emotional and psychological pain, particularly for people who remain deeply connected to, and observant of, the natural world," write the authors.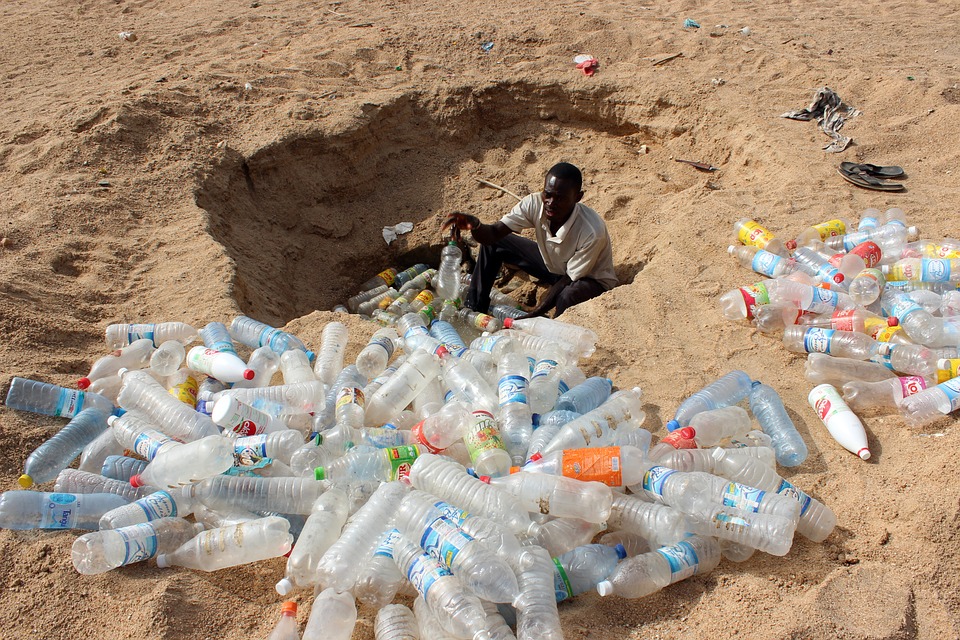 More research is focusing on how climate change impacts mental health, and studies suggest it may lead to increased depression, anxiety, PTSD, and deaths by suicide. The American Psychological Association and ecoAmerica also sponsored a report on mental health and climate change. However, little research has studied climate change through the lens of grief and loss, which the authors term ecologically driven grief.
The authors define ecological grief as "the grief felt in relation to experienced or anticipated ecological losses, including the loss of species, ecosystems and meaningful landscapes due to acute or chronic environmental change."
The authors view ecological grief as a "natural response to ecological losses." They also understand ecological grief as a form of disenfranchised grief (i.e., grief that is not openly acknowledged by society). As a result, the authors suggest that "ecological grief and the associated work of mourning, experienced in response to ecological losses are often left unconsidered, or absent, in climate change narratives, policy, and research." The authors argue that ecological grief is a critical framework to understand how climate change impacts psychological health and to develop coping strategies to reduce climate change-related suffering.
In the article, the authors draw from their previous research on grief responses to climate change in Canada and Australia. They outline three contexts for ecological grief: grief associated with (a) physical ecological losses, (b) loss of environmental knowledge, and (c) anticipated future losses.
Grief associated with physical ecological losses: The authors associated this form of grief with "the physical disappearance, degradation and/or death of species, ecosystems, and landscapes." They described that it could be the result of an acute weather disaster (e.g., Hurricane Katrina) or in response to gradual ecological changes. They write, "gradual and incremental changes — or 'slow violence' — are often not considered, or are entirely invisible, due to the temporal dispersion and the lack of any particular identifier of impact or emergency." The authors give examples from their previous research with Inuit communities in Canada and communities in the Australian Wheatbelt who experience anger, sadness, and despair related to disconnection from the land and loss of a thriving ecosystem.
Grief associated with loss of environmental knowledge: The authors also discuss how climate change can impact the identity of people who have close relationships with nature. People who hold identities related to 'knowing the land' and who feel pride in passing their environmental knowledge to future generations can experience a sense of loss of this knowledge and their identity due to climate change. "An inability to prevent the degradation or loss of land can also negatively affect notions of personal identity and generate experiences of ecological grief," write the authors. For example, individuals with identities of being 'good farmers' may experience guilt and helplessness at not being able to protect their land. In previous research by the second author, a farmer in the Australian Wheatbelt stated, "It's terrible to know that the soil has been there forever, since the beginning of the Earth, and your greed and mismanagement makes it blow."
Grief associated with anticipated future losses: People can also experience anticipatory grief about expected future losses due to impending ecological changes. This type of grief is also connected future losses of culture and livelihood. Anticipatory grief is also closely tied to feelings of anxiety about climate change and may be especially challenging for children and youth. In previous research by the first author, a Canadian Inuit stated, "There is nothing else [we can do], we can't dwell on it. Then we would be all suicidal. You just have to do the best you can with what change is coming."
The authors also outline suggestions for future research on ecological grief. They recommend developing a theoretical foundation for environmental grief. This would help answer questions about whether ecological grief follows a similar model to other forms of grief and how personality, culture, and environment may influence it. The authors also suggest using people-place relationship frameworks as a "conceptual architecture" to examine how people develop relationships with places (e.g., having a relationship with the 'home'). This could pave the way for research on whether certain ecological losses are more psychologically impactful than others (e.g., loss of a private home versus a public space).
The authors also recommend research on risk factors for experiencing ecological grief. For example, individuals who have close work and living relationships with the land are more likely to experience ecological grief. Additionally, people who live in areas with high climate risk and who have more vulnerabilities are likely to be more affected than others.
Research on ecological grief can also contribute to climate policy and how 'loss and damage' are conceptualized in public policy — the authors highlight that standard environmental assessments often do not capture intangible, psychological loss, which can result in undervaluing the costs of climate change. Future research on ecological grief could also be used to improve emerging ecotherapies, or therapies with the aim to help people cope with climate change.
Researching and addressing the psychological impacts of climate change are important in the Anthropocene, which the authors define as "an era in which people the world over are confronted with the prospect of unyielding ecological decline and the loss of environmental futures."
"Given that we are living in a time of extraordinary ecological loss, and that these losses will not end any time soon, we anticipate, along with a small but growing number of scholars, that ecological grief will become an increasingly common human response to the losses encountered in the Anthropocene," they write.
Future research on ecological grief may be even more vital given the Intergovernmental Panel on Climate Change's recent report that if greenhouse gas emissions continue at current rates, the atmosphere will warm to 1.5° Celsius above pre-industrial levels by 2040, resulting in increasing food shortage, wildfires, flooding, and significant losses of coral reefs.
The authors conclude:
"Indeed, to seriously engage with the concept of ecological grief is to become open, in a personal sense, to the magnitude of the ecological challenges facing our global society. There is much (grief) work to be done, and we need to do this work individually and collectively, publicly and privately, ethically and politically, in order to enhance our understanding of climate change impacts, and to expand discussions on what is to be done."
****
Cunsolo, A., & Ellis, N. R. (2018). Ecological grief as a mental health response to climate change-related loss. Nature Climate Change, 8(4), 275-281. https://doi.org/10.1038/s41558-018-0092-2 (Link)