A recent editorial in Psychotherapy and Psychosomatics hopes to call attention to iatrogenic harms that service-users can experience as a result of psychiatric treatment. The authors define iatrogenesis as the side effects and risks associated with medical intervention, including medical error, adverse drug reactions, malpractice, and negligence. Psychiatric iatrogenesis typically manifests as complications of psychotropic drug treatment such as tardive dyskinesia, insulin resistance, cardiac/metabolic disturbances, and result from direct toxicity, intoxication, withdrawal, or drug interaction.
The editorial argues that psychiatry has traditionally been evaluated in terms of how well it improves psychiatric symptoms, with little focus on the negative psychological and behavioral impacts of the treatment and with side effects accepted as an inevitable shortcoming to treatment. The authors, Giovanni Fava, a psychiatrist and professor at the University at Buffalo, and Chiara Rafanelli, a psychiatrist and professor at the University of Bologna, write:
"Current classification systems in psychiatry fail to consider the iatrogenic components of psychopathology related to behavioral toxicity. Affective disturbances caused by medical drugs, as well as paradoxical effects, manifestations of tolerance (loss of clinical effect, refractoriness), withdrawal and post-withdrawal disorders, are increasingly common due to the widespread use of psychotropic drugs in the general population. Such neglect is serious since manifestations of behavioral toxicity are unlikely to respond to standard psychiatric treatments and may be responsible for the wide spectrum of disturbances subsumed under the generic rubric of treatment resistance."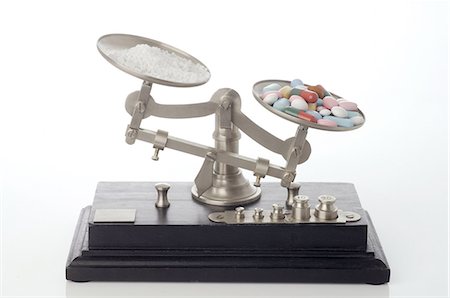 Clinicians have long been aware of the need to consider the effects of psychotropic drugs on the symptoms of the disorder at hand. It was not until the '90s, however, that a review of residual symptomology of psychiatric drug treatment emerged, begging the question as to how a limited number of enduring symptoms in long-term antidepressant users, insufficient for clinical diagnosis, should be evaluated.
Detre and Jarecki proposed the rollback phenomenon, wherein, as an illness remits, there is a progressive repetition of symptoms and stages in reverse order as to how it developed. It has since been argued that the reduction or removal of residual symptoms may result in better long-term outcomes, which favors sequential treatment.
DiMascio and colleagues defined behavioral toxicity as the action of a drug that, within the range of clinical utility, produces changes in mood, perception, cognition, and psychomotor function, thereby limiting the capacity of an individual or constituting a hazard to their well-being. They also introduced paradoxical drug effects, which are mood alterations opposite to the clinically desired outcome, and pendular drug effects, which initially proceed in the direction intended but do so to such an extent that the individual's state moves to the opposite condition for which the drug was prescribed.
These concepts, the authors contend, received little attention in scientific literature until fairly recently. The authors further argue that withdrawal can constitute a form of behavioral toxicity and can range from mild, spontaneously recovering symptoms to pervasive, long-lasting symptoms. The occurrence of withdrawal seems unaffected by tapering, and after the loss of clinical effect, dosage increase is unlikely to restore a response.
There has long been debate as to how medications can impact pharmacodynamics long after medication cessation, though Baldessarini noted that long-term changes might occur at the levels of receptor plasticity, neuronal firing, transmitter synthesis and genetic control of neuronal function. Follow-up on these concepts has been scant, and it remains unclear whether pharmacodynamic changes from medication are reversible.
The oppositional model of tolerance argues that continued drug treatment may lead to processes that oppose the initial effects of a drug, which may cause illness to become more malignant and unresponsive to treatment. If treatment is ceased, the oppositional processes have no further resistance, which results in new withdrawal symptoms, rebound symptoms, and treatment resistance, among other effects.
Feinstein's definition of comorbidity is any distinct clinical entity that exists or occurs during the clinical course in addition to the disease being studied. Iatrogenic comorbidity, meanwhile, refers to modifications in the course, characteristics, and response to treatment as it relates to previous therapy, and may explain resistance to a drug that was previously effective, the persistence of side effects, or the emergence of new symptoms.
"[T]he ill-defined concept of treatment resistance is based on the untested assumption that treatment was right in the first place and failure to respond is entirely shifted (and implicitly blamed) upon patient characteristics," write the authors.
Cascade iatrogenesis is the concept that the development of multiple medical complications can progress following an innocuous first event. When symptoms of behavioral toxicity are misinterpreted or ignored, cascading events can lead to the deterioration of illness, simply from the choices of the clinician.
As the frequency of drug use and polypharmacy increases, the assessment of medication burden and polypharmacy becomes increasingly crucial in psychiatric evaluations. Current DSM and ICD definitions assume a drug-free patient, a patient who is increasingly unlikely to exist as most psychiatric cases in clinical practice involve some drug treatment. This can result in a lack of emphasis on collecting information related to previous treatment and reflects an essential growth edge in psychiatry.
A crucial first step must be to evaluate the efficacy as well as the behavioral toxicity of previous psychotropic medications. Then the clinician places that information in the context of psychiatric and medical morbidity. Traditional clinical taxonomy doesn't include iatrogenic considerations as they relate to behavioral toxicity. The authors argue instead for a concentric model of pathways, wherein psychological, biological, social, and iatrogenic factors form a concentric web, all contributing to the clinical condition. From there, the authors suggest macroanalysis, which first assumes functional relationships among problematic areas that will fluctuate during the course of symptomology.
Incorporating iatrogenic factors, previously ignored in psychiatry, will require a renaissance of psychopathology and scrutiny of current conceptual models. To do this, the authors make several guiding comments.
First, the authors argue that withdrawal symptoms can often be misinterpreted as a sign of relapse. Their diagnosis, instead, requires the collection of new symptoms not part of the previous symptomology, though this issue is complicated by the coexistence of relapse and withdrawal symptoms.
Second, it is important to distinguish non-response to new treatment from tolerance to previous therapy or loss of response during maintenance therapy.
Third, identifying secondary or symptomatic affective disturbances may have critical implications for drug-induced psychiatric syndromes; the authors suggest considering such syndromes drug-related until proven otherwise in cases where medical agents produce accordant psychiatric symptoms.
Fourth, the authors argue that we must consider whether antidepressant treatment or depression causes post-withdrawal disorders, and which is responsible for increased secondary comorbidity.
Finally, as Richardson and Doster suggest, the authors invite consideration of baseline risk of the index disorder without treatment, treatment responsiveness, and vulnerability to adverse treatment effects when making an evidence-based medical decision. This should be tailored to each patient, thus moving away from strict reliance on diagnostic criteria.
"The notion of psychiatric disease is no longer in line with the changed spectrum of health and the complex interplay of biological, iatrogenic and psychosocial factors," note the authors.

"Consideration of iatrogenic factors challenges most of the current practices of prescription of psychotropic drugs. Recognition of iatrogenic factors in psychopathology runs counter major commercial interests, and not surprisingly is censored in mainstream medical journals, scientific meetings, and guidelines."
The authors argue that a commitment to evidence-based medicine and the marketing of the pharmaceutical industry are currently the primary drivers of psychiatrists' decision-making. Instead, the authors urge psychiatrists to use their already complex clinical judgment and interviewing skills to understand iatrogenic components of psychopathology.
****
Fava, G. A., & Rafanelli, C., (2019). Iatrogenic Factors in Psychopathology. Psychotherapy and Psychosomatics, 14, 1-12. doi: 10.1159/000500151 (Link)