A recent study, published in the Journal of Psychopharmacology, examined the relationship between MDMA use, self-reported empathy, and general social cognition. The results of the correlational research suggest that long-term MDMA users report higher empathy compared to users of other substances, with no harmful effects on social functioning.
"Investigative studies looking at the acute effects of MDMA on social cognition have reported heightened levels of compassion, trust, generosity, and empathy, mirroring the effects reported by recreational users," write the team of researchers, led by Dr. Molly Carlyle of the Addiction Research Centre at the University of Exeter.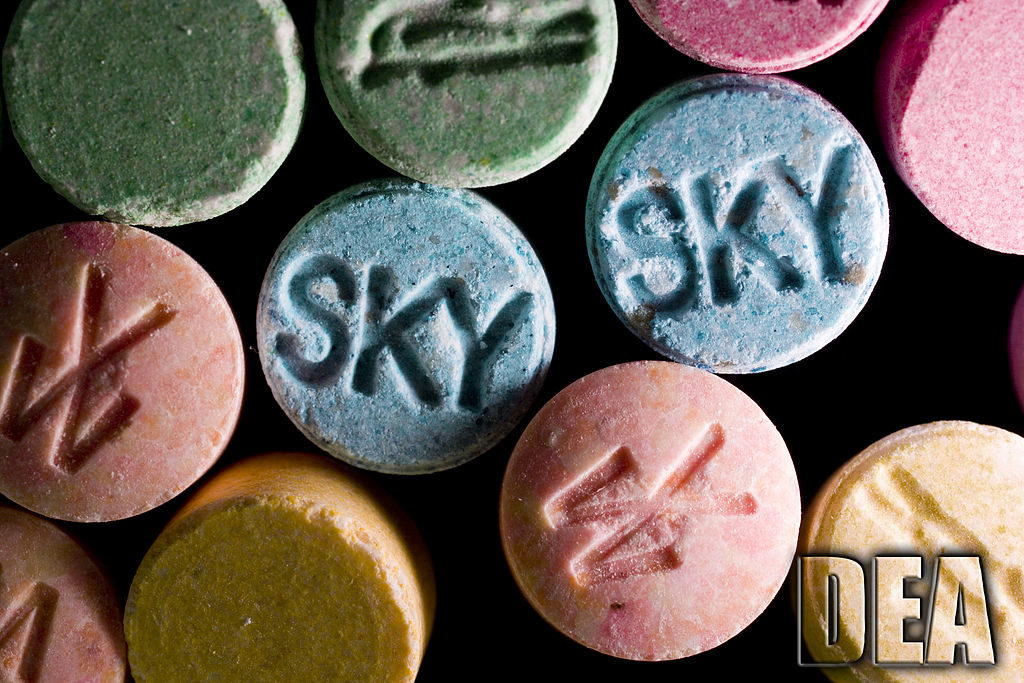 A growing movement is suggesting that certain psychedelics and street drugs, such as 'ecstasy' or 'molly,' should be considered as pharmacological tools for psychological healing. Preliminary research suggests that MDMA-assisted psychotherapy may be an effective intervention for those who have PTSD, given its enhancing effects on trust, openness, and compassion. The researchers explain the proposed rationale:
"[…] the acute effects of MDMA on empathy and openness are thought to help the extinction of traumatic memories as well as overall engagement during psychotherapy, and it is hoped that this will promote long-term changes in reducing distress."
The research organization MAPS, the Multidisciplinary Association for Psychedelic Studies, is currently sponsoring an effort to win FDA approval for MDMA's status as a prescription medication by 2021. Similarly, psychiatrist Scott Shannon has argued that MDMA's legalized prescription status could represent a significant shift in the medical model's focus on chronic symptom management, in favor of personal transformation, given MDMA's ability to catalyze therapeutic change.
Phase 2 trials for MDMA-assisted psychotherapy have indicated promising results. After only three sessions, 61% of the 107 participants no longer qualified for the PTSD diagnosis at the two-month follow-up, which rose to 68% at the one-year mark. All participants exhibited treatment-resistant PTSD beforehand, with an average of 17.8 years suffering from the condition.
Research is still in the early stages, but the FDA has granted the substance the Breakthrough Therapy Designation, which means that it shows early promise over existing modes of therapeutic intervention and that its medical status is receiving expedited consideration. Phase 3 trials are currently being conducted in locations across the U.S., as well as internationally.
The current study analyzed empathy and other social cognition factors across three different groups, totaling 67 participants. The groups consisted of poly-drug users, including MDMA, poly-drug users not including MDMA, and a group that only used alcohol. An independent-group, correlational design was used, and participants were measured for emotional empathy, cognitive empathy, and response to social exclusion.
Carlyle and associates targeted chronic users of MDMA and other substances: at least once per month in the past ten months and at least ten times across the lifespan. They hypothesized that chronic use of MDMA would result in reduced empathy and increased sensitivity to social pain, considering some previous research findings on MDMA abuse.
Contrary to expectations, however, the researchers found that the group that included MDMA use scored higher on subjective emotional empathy than the other poly-drug users, but not from alcohol users. The difference between the two drug groups was only noted with a subjective report questionnaire (the Interpersonal Reactivity Index or IRI), and not a computerized test (the Multifaceted Empathy Test or MET). They speculated that the difference might result from the IRI's emphasis on trait empathy, as opposed to the MET's focus on state empathy, which is more temporary and fluid.
Cognitive empathy, or mentally taking the perspective of others, did not differ on the IRI. On the MET, MDMA users were found to have increased cognitive empathy from non-MDMA drug users, but not from alcohol users.
All three groups exhibited emotional distress following a computer game-based social exclusion test, but there were no significant differences between them.
The study had several limitations. Reliance on subjective self-report measures can produce unreliable results, both in terms of reported drug use and answers on the questionnaire. In this case, MDMA users reported more empathy than other drug users on the subjective report questionnaire but the empathy test did not support this finding. This study also lacks a non-drug user control group.
Additionally, because of the correlational design, it is impossible to know whether MDMA use caused increased emotional empathy, or whether individuals with higher empathy were drawn to using MDMA. While the researchers speculate about the application to psychotherapy, the data do not speak to the efficacy or safety of MDMA as a treatment.
"Based on this research it is not possible to identify whether differences in empathic processes precede or are a consequence of MDMA use, nonetheless these data strengthen the argument that MDMA may be used safely in a therapeutic setting without negative repercussions on empathy and sensitivity to social pain."
This study adds limited and tentative support for the relationship between MDMA and prosocial personality factors such as empathy. The findings contradict previous research which identified an associated decrease in social functioning with long-term MDMA usage. These issues will become increasingly significant if MDMA is approved as a prescription medication by the FDA in the coming years.
**
Editor's note: The headline and contents of this article have been edited to better reflect the findings of the study. 
****
Carlyle, M., Stevens, T., Fawaz, L., Marsh, B., Kosmider, S., & Morgan, C. J. (2019). Greater empathy in MDMA users. Journal of Psychopharmacology, 33(3), 295-304. https://doi.org/10.1177/0269881119826594 (Link)