A recent study published in Counselling and Psychotherapy Research interviewed clients from an economically deprived area of the UK about unhelpful factors in Cognitive-Behavioral Therapy (CBT). Nine participants who reported unsatisfactory experiences with CBT were involved in the study. The researchers conducted semi-structured interviews with clients from Improving Access to Psychological Therapies (IAPT) services and performed a thematic analysis of the data. They found several common themes, such as dissatisfaction with CBT itself, skepticism toward the counselors, and practical barriers related to physical and mental health.
"The empirical research suggests that it is the client who is at the heart of change in therapy. Cooper suggested that about 75% of therapeutic outcomes are due to client factors. Therefore, it is important to research a client's subjective perspective on change processes in therapy as these factors will have a significant impact on the therapeutic outcome," the researchers, led by Omylinska-Thurston, write.

"As CBT is a main treatment in IAPT (with a local CBT dropout rate of 40.2%), it is important to focus on the unhelpful aspects of CBT. If the unhelpful factors in CBT are responsible for the high dropout, not addressing these issues will have ethical and economic implications."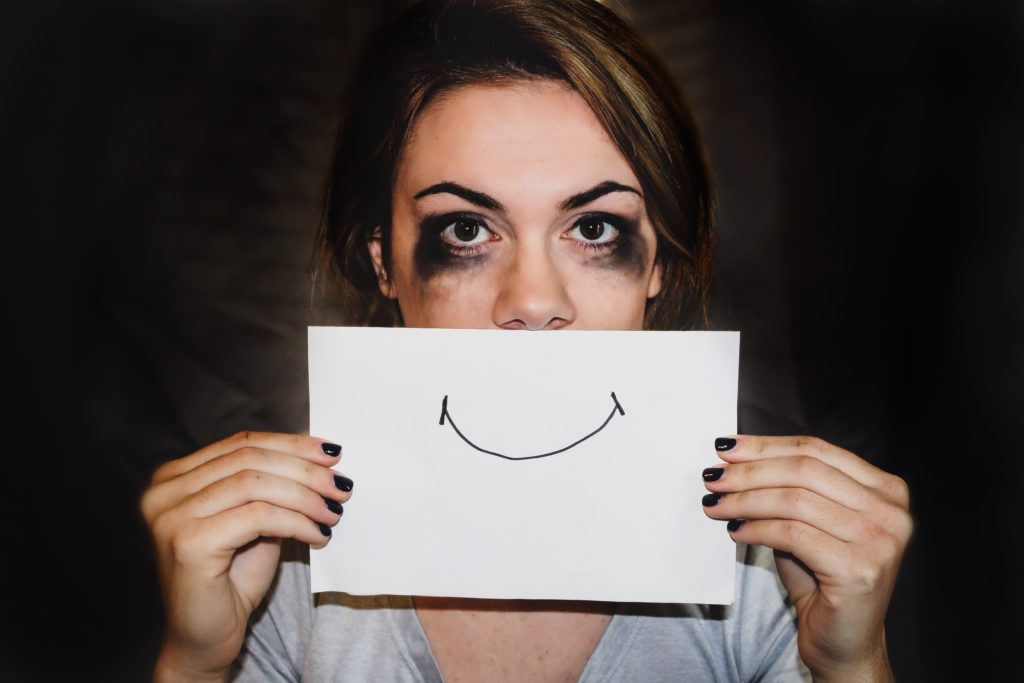 Cognitive-Behavioral Therapy (CBT) is a therapeutic modality that emphasizes the relationship between thinking, feeling, and behaving. A CBT practitioner may attempt to assist a client with identifying "unhelpful ways of thinking" and other "cognitive distortions," in addition to focusing on behavioral modification, such as creating a treatment plan that might involve the "homework." For example, showering daily or leaving the house once a week would be a form of homework.
Even though Cognitive-Behavioral Therapy is the primary therapeutic modality offered by the UK's National Health Service, not everyone is convinced about its "gold standard" status. Though CBT is recognized as having a strong evidence base, some research suggests that it has been losing its clinical effectiveness over the past several decades.
Other psychologists have criticized CBT on political and philosophical grounds, arguing that it is based on an outdated scientific model of the isolated and faulty brain, ignoring the effects of social and economic realities. Despite these misgivings, CBT is still considered a first-line treatment for many conditions and stands unquestioned as "the best we have at the moment" for many psychologists.
The current study seeks to expand clinical understanding around unhelpful factors associated with the CBT modality of therapy. CBT has steadily been losing its clinical effectiveness, and not a great deal of research has been conducted on why CBT fails some people.
To understand the issue, Dr. Omylinksa-Thurston and co-authors conducted semi-structured interviews with nine research participants from a deprived area of the UK. They followed the interviews with a thematic analysis of the data, hoping to find common themes among participants' experiences that could shed light on CBT's inadequacy for some clients.
The nine participants were recruited through the UK's IAPT program—improving access to psychological therapies—in the north of England. Only participants over 18 were included. Participants must have reported a negative experience with CBT, and individuals in crisis, such as those in too much distress to be interviewed or currently abusing drugs were not included.
"A literature search revealed limited studies specifically focused on unhelpful factors in CBT. This may be due to the 'file‐drawer' effect—where trials finding negative effects of therapy are not published. It might also be related to the fact that clients who find treatment unhelpful often drop out of therapy without discussing the difficulties in therapy," explain the authors.
Six common themes emerged from the data:
Difficulties with CBT itself
A negative perception of therapists
Clients' unhelpful internal patterns
Physical health, mental health, and psychosocial barriers
Unhelpful IAPT processes
Consequences of unhelpful treatment
Among clients' difficulties with CBT itself, clients struggled to identify negative thoughts, found the examples used by therapists too general, and had trouble completing the homework projects. Clients did not feel as though CBT was tailored to their personalized needs but reflected a kind of generic program they were meant to follow. It was common for clients to complete homework the night before the next session, rather than throughout the week as intended, suggesting that they did not find it worth engaging or could not find the time.
"The idea of capturing negative thoughts was very hard […] because they weren't out of the ordinary…They were just my normal day‐to‐day thoughts that I've had for the last…30 years," reported one participant.
The second theme, negative perception of therapists, expressed suspicion toward therapists' commitment to the clients. Participants reported feeling that CBT practitioners were not invested in helping them. Instead, they felt that the work was being offloaded back on to them. For example, therapists suggested that participants do their research and read books outside of the sessions. Also, participants reported a lack of empathy from therapists.
"Barbara said that her therapist would suggest to 'accept…your health, you're doing the best you can. No… I don't want to.'"
Some participants struggled with CBT on a more internal level, such as having unrealistic expectations, being self-critical, and having an overly negative focus. Some participants expected a magic pill from CBT or blamed themselves rather than the treatment, saying they could have tried harder. Others felt that the whole exercise was pointless and they were not able to engage meaningfully with the work.
Three participants reported barriers to effective treatment related to health or psychosocial issues. Although CBT is recommended as an effective treatment for depression, one participant stated that her low mood prevented the reflective mental capacities necessary for the work. Another participant found that CBT was impractical given where she was at presently:
"If you're trying to put roofs on etc., and you haven't put the foundation, it's going to collapse."
Medical issues and psychosocial issues such as needing childcare were also discussed.
Most participants also reported barriers associated with the clinic itself, rather than CBT specifically. These included long waitlists, inadequate assessments, administrative issues, and a "monopoly of CBT" as the only treatment modality available. Clients said that the assessment process, for example, involved a lot of paperwork but did not focus on their immediate needs, and some participants felt that they were assessed incorrectly. Though not directly related to CBT, the authors thought that these criticisms should be included, as part of the surrounding therapeutic milieu of the clinic.
Finally, participants reported adverse outcomes associated with unhelpful factors of CBT. These outcomes included feeling as though core issues were left unaddressed, that significant feelings were left unattended, being unconvinced or aggravated by the CBT protocol, and other issues. Some participants reported feeling worse after undergoing CBT treatment.
"Five clients were not convinced by CBT. Marie shared that CBT was too clinical. Carl said that 'there is no room for the kind of silences that would force you to… properly reflect.' Carl said the structure of CBT meant 'it was more artificial.' For Barbara, 'it threw up more things than actually resolved,' and she did not feel that CBT put difficulties into perspective."
The authors did report some limitations to the study, such as the small sample size associated with an in-depth qualitative project and the difficulty of relying on client self-report and recall of past experiences.
"It seems important to conclude that the above unhelpful factors are likely to be present in most therapies and it is important to engage in a thorough assessment before therapy and regular therapy reviews asking clients what is helpful and unhelpful in therapy. It is also crucial to respond and be flexible to clients' needs, as well as being sensitive to clients' preferences and internal patterns," the authors conclude.
"The participants clearly identified that other approaches should be offered alongside CBT as the first line of treatment. Interestingly, in 2010, the Swedish government decided to fund other approaches than CBT. They found that 'CBT monopoly' is not helpful, as people need to have a choice for their therapy to be effective. Will we be brave enough to listen to this evidence in the UK?"
****
Omylinska-Thurston, J., McMeekin, A., Walton, P., & Proctor, G. (2019). Clients' perceptions of unhelpful factors in CBT in IAPT serving a deprived area of the UK. Counseling and Psychotherapy Research. (Link)