In a new study, researchers tested the theory that some groups of people might improve dramatically on antidepressants, while others fail to improve. Their analysis found no support for such antidepressant group variance. Instead, they found that all patients experience about the same minimal effect from antidepressants.
"No or only very small subgroups of patients respond particularly well to antidepressants. Thus, the scope for personalised treatment with antidepressants seems to be limited," the researchers write.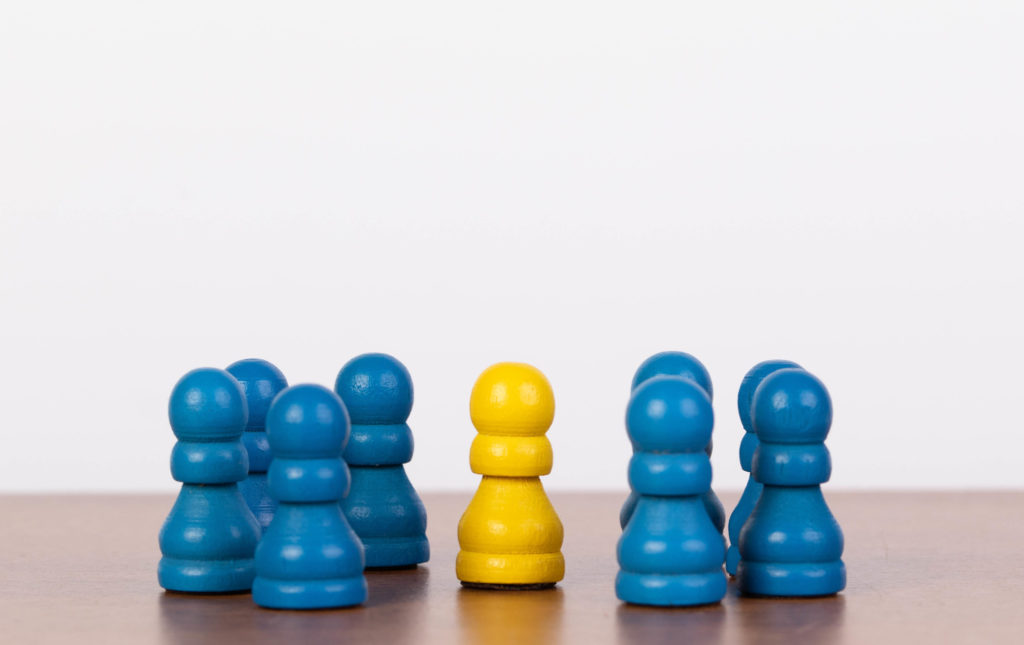 In recent years, some researchers proposed a theory: that the average slight effect (over placebo) of antidepressants might be due to a group of patients that benefit highly, while other people do not benefit at all, experiencing just the adverse effects of the drug. The two groups would cancel each other out, leading to the minimal average improvement seen in drug trials.
If this were true, and the subgroup that benefitted from the drug could be identified, then doctors could prescribe the drug only to those who would improve after taking it. This would reduce the number of people who take the drug and experience no improvement, worsening experiences of depression and anxiety, and/or the harmful effects of the drug.
Unfortunately, no such subgroups have yet been found in previous research. The researchers write that "Despite substantial research efforts, no predictors of treatment success with ADs were found that were robust and reliable enough for use in clinical practice."
And now the theory itself has just been debunked, according to a study published in BMJ Open.
Researchers Martin Plöderl and Michael P. Hengartner conducted the first-ever study to test the underlying theory of antidepressant group variance. Their statistical analysis included both published and unpublished antidepressant trials to avoid the trap of publication bias (positive results are more likely to be published). They write that their dataset "is one of the largest so far, resulting in precise estimations of the main outcomes." It included 169 clinical trials of various antidepressants for people with a diagnosis of major depressive disorder.
If the theory were true, then the variance within the antidepressant group should be larger than that in the placebo group. If the drug worked for some people, but didn't work for others because of biological differences, then some people would experience no change, but others would have significant improvement on a depression scale. No such difference should be found in the placebo group, as there is no drug x biology interaction in that group.
Plöderl and Hengartner tested this by comparing the variance within the antidepressant group to the variance within the placebo group. They found that the two variances were virtually the same. This means that the antidepressant group did not, in fact, have the large variance predicted by the theory. The simplest explanation is again the most likely: antidepressants are only slightly better than placebo for almost everyone.
The researchers then ran a simulation to test whether similar variances (VRs) could happen even if the theory was true. But their simulation found that if the theory was true, there was no way it could lead to such findings. They write, "Our simulation analysis confirmed that equal VRs can only be obtained if there are not more than a few patients who respond slightly above average."
There are still some peculiar and unlikely explanations that could also lead to this finding. For instance, it might also be found if there was a tiny group of "super responder" patients who did incredibly well. But this should lead to severely non-normal distribution of scores, which has not been detected in any statistical analysis to date.
Although each successive class of antidepressant medication has been initially touted in industry-funded studies as powerful treatment for mental illness, further research has consistently found that their effects are minimal when compared with placebo. When published and unpublished data are included, researchers found that about half (49%) of the trials of antidepressants actually show no benefit over placebo for the drug. More recently, multiple peer reviewed articles from last year found that the placebo effect may account for almost all of the improvement supposedly due to antidepressants.
According to Plöderl and Hengartner, "With the ADs currently available, the scope for personalised AD treatments is probably limited and it is unlikely that precision psychiatry will succeed in finding clinical or biological predictors of differential treatment response that would account for a therapeutic effect that goes beyond a minimal clinical improvement."
****
Plöderl, M., & Hengartner, M. P. (2019). What are the chances for personalised treatment with antidepressants? Detection of patient-by-treatment interaction with a variance ratio meta-analysis. BMJ Open, 9(e034816). doi:10.1136/bmjopen-2019-034816 (Full text)