Critical scholars in the fields of psychology and psychiatry are embracing a new "conceptual competence" framework to help develop critical awareness and humility in mental health care practitioners. The conceptual competence framework brings attention to the philosophical and theoretical assumptions underlying contemporary psychiatric knowledge and raises questions about how to engage in responsible practice in the face of these limitations.
A recent paper, published in Academic Psychiatry, extends the notion of conceptual competence and begins to develop a foundation for a new curriculum. The co-authors, psychiatrists Awais Aftab and Scott Waterman, describe the promise of a training framework that can move psychiatry forward amid the field's identity crisis:
"The considerable challenges facing our discipline will not be met without rethinking our approach to educating and training the next generation of psychiatrists, specifically attending to the implicit—and thus rarely confronted, examined, and questioned—conceptual foundations of the field."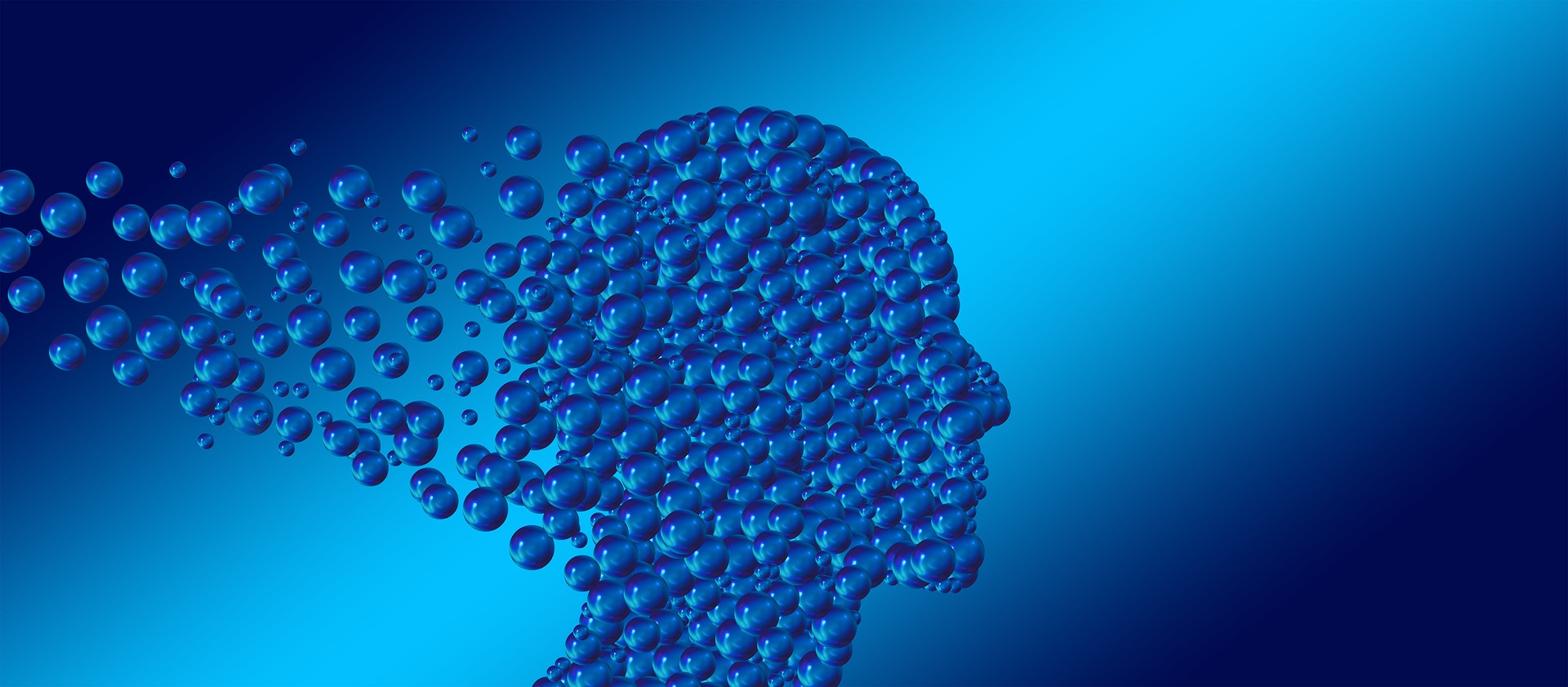 The knowledge base of psychiatry and psychiatric diagnoses have been criticized on several grounds. Ongoing health disparities have demonstrated how dominant approaches in the field may serve to disadvantage cultural minority groups. Psychiatry's focus on the individual patient has undermined advocacy and attention to the social policies and structures, in which they are embedded, that shape experiences of inequity and psychological suffering. In reaction to these limitations, scholars have proposed new models to improve research and practice in psychiatry, such as frameworks for cultural competence and structural competence.
In 2018, psychologists Justin Karter and Sarah Kamens argued that while "structural competency goes a long way toward the development of 'critical consciousness,' training toward "conceptual competency" was also necessary. They proposed an ecological model that could be used for "teaching and developing 'conceptual competence' in psychiatric diagnosis." They write:
"To responsibly utilize (or choose not to utilize) the DSM-5, a researcher or clinician should be equipped to consider potential effects of the diagnosis on a client or patient, technical issues in the testing of the diagnostic construct, major institutional players that have stakes in the definition of the disorder and its codification in the manual, broader social and political concerns about the use of particular diagnoses to disadvantage certain groups and contemporary debates concerning the relationship between the brain and an individual's experiences,thoughts, and behaviors."
The conceptual competence framework calls attention to the theoretical and philosophical underpinnings of psychological and diagnostic constructs. For example, Karter and Kamens argued that conceptual competence requires that practitioners consider the potential impacts of the diagnosis on the recipient and to ask questions about the social, political, and institutional forces that shape the meaning and function of diagnostic labels. Their "ecological model for conceptual competence" synthesized the major debates about psychiatric diagnostic taxonomies and proposed the development of a new conceptual competence curriculum to increase "critical consciousness" in mental health professionals.
In a new paper, philosophical psychiatrists Aftab and Waterman argue that a conceptual competence model in psychiatry is necessary for the field to respond to calls to fundamentally rethink psychiatric knowledge creation and training. Aftab and Waterman write:
"We believe one of the reasons the profession finds itself in its current predicament is that the conceptual and philosophical underpinnings of psychiatric theory and practice have not been accorded the prominence they deserve and require and, in fact, have been excluded from medical student and residency training in most programs."
In their paper, Aftab and Waterman develop four elements of conceptual competence, which they define in the following way:
"We define conceptual competence in the context of healthcare as the transformative awareness of the ways by which background conceptual assumptions held by clinicians, patients, and society influence and shape aspects of clinical care such as pursuit of care, presentation of problems, assessment, diagnosis, treatment, and attitudes toward each of the foregoing."
Aftab and Waterman delineate four elements to conceptual competence: (1) Conceptual assumptions and conceptual questions, (2) conceptual tools, (3) conceptual discourse, and (4) conceptual humility.
Conceptual assumptions and conceptual questions
Core assumptions about what psychological distress is and what causes it determine the psychiatric discourses and practices that shape contemporary approaches to "treatment". Therefore, it is essential to make the implicit explicit, argue Aftab and Waterman, to demystify the conceptual assumptions and questions that form the basis for clinical practices. For example, the authors highlight some common assumptions in psychiatry and their corresponding questions:
"Ontology and Nosology" Assumption: "There is a principled, scientific distinction between ordinary human distress (or 'problems in living') and mental disorders."
Question: "How do (or should) we define 'disorder' in psychiatry, and what are the potential problems of the medicalization of human distress?"
"Causation and Explanation" Assumption: "A DSM diagnosis provides a causal explanation of experiences (for instance, telling a patient, 'You are anxious because you have generalized anxiety disorder').
Question: "How are the categories' description,' 'explanation,' and 'causation' distinguished from one another, and how do these distinctions apply in psychiatry?"
Conceptual tools
Aftab and Waterman focus on identifying a set of conceptual tools intended for trainees and practitioners to implement conceptual competence skills. These include "developing a philosophical vocabulary and acquiring familiarity with relevant arguments and frameworks with which to examine conceptual assumptions in a rigorous and systematic fashion." Toward this end, they emphasize facilitating critical thinking and refer to thought experiments that can be used in training.
For instance, they refer to the following question put forth by Kenneth Kendler and Peter Zachar to emphasize the sociohistorical situatedness of DSM constructs.:
"For a classification that approximates the natural order of the universe—the periodic table of elements being a good example—one can argue that with enough scientific development, all histories would eventually converge on something resembling the periodic table. Can the same be said of psychiatric classification?"

"This thought experiment helps trainees overcome the unwarranted reification of DSM constructs and helps them understand how our nosology is heavily influenced by particular individuals, major historical events, development of new treatments, changing social values, etc. This recognition of the centrality of social context and historical contingency provides a fertile starting point for a discussion of the nature and purpose of psychiatric classification."
Conceptual discourse
Closely examining psychiatric discourses opens up opportunities to critically deconstruct not only the theoretical questions relevant in psychiatry but the various merits that different responses to these questions might offer. For instance, to the question posed in conceptual assumptions— "How do (or should) we define 'disorder' in psychiatry, and what are the potential problems of the medicalization of human distress?"—what scientific and ethical merits are implied by a response that defines disorder as the DSM-5 does, as "a syndrome characterized by clinically significant disturbance in an individual's cognition, emotion regulation, or behavior that reflects a dysfunction in the psychological, biological, or developmental processes underlying mental functioning"?
Aftab and Waterman write:
"Conceptual competence requires the dynamic exchange and discussion of ideas. Conceptual discourse is an active skill, not knowledge that can be acquired passively. To acquire conceptual competence, trainees need to be able to examine responses to conceptual questions using conceptual tools in the training environment."
Conceptual humility
Finally, Aftab and Waterman build upon the connection between conceptual competence and conceptual humility. They explain that conceptual humility involves recognizing that knowledge in the field is tentative given the complex nature of these questions that give rise to an inevitable uncertainty when forming philosophical formulations and value in employing pluralism when conducting assessments.
The authors elaborate on the conceptual uncertainty that necessitates humility:
"Philosophical problems are rarely solved or settled conclusively. Developing the virtue of conceptual humility involves the realization that these conceptual issues are highly complex and despite our best efforts often remain unsettled, that we are always operating within a philosophical framework, and that all philosophical frameworks have their limitations."
They go on:
"Development of conceptual humility in psychiatric training might usefully be coupled with the training program requirement in the history of the discipline, which reveals its many conceptual turns, blind alleys, and outright failures."
Numerous formats can be employed when implementing conceptual competence training, argue Aftab and Waterman. These formats include reading-based discussions, lectures, journal clubs, and reading electives that are conducive to rich philosophical and interdisciplinary engagement.
As they conclude, Aftab and Waterman emphasize the need for a robust conceptual framework that integrates diverse levels:
"Psychiatry deals with an astonishingly wide range of phenomena, from individual genes to first-person experiences to society as a whole. Integrating these diverse levels of complexity and explanation requires a robust conceptual framework. Furthermore, how we conceptualize human distress is not simply arm-chair hair-splitting; it has a demonstrable, real-life impact on the experiences of the billions of suffering people worldwide. This imposes a moral responsibility on the field that cannot be dismissed. Conceptual competence must become an obligatory outcome of psychiatric education and training."
****
Aftab, A., & Waterman, G. S. (2020). Conceptual Competence in Psychiatry: Recommendations for Education and Training. Academic Psychiatry, 1-7. (Link)
**
Karter, J. M., & Kamens, S. R. (2018). Toward conceptual competence in psychiatric diagnosis: An ecological model for critiques of the DSM. In Steingard, S. (Ed.). Critical Psychiatry: Controversies and Clinical Implications. (pp. 17-69). Springer. Cham. (Link)
Karter, J. M. (2019). An Ecological Model for Conceptual Competence in Psychiatric Diagnosis. Journal of Humanistic Psychology, 0022167819852488. (Link)