A new systematic review examines the experience of people on antipsychotics. It finds that while some patients report a reduction in psychotic symptoms, others associate the drugs with loss of autonomy, emotional numbness, and a sense of resignation.
The researchers, led by Jemima Thompson of the University College of London, conducted a thematic synthesis of numerous qualitative studies on the first-person experience of antipsychotic use. In an email to MIA editors, critical psychiatrist Joanna Moncrieff, an author on the study, stated:
"I was particularly interested in how antipsychotics affect people's sense of themselves because although antipsychotics can reduce symptoms of psychosis, they also dampen down emotions, motivation, and sexual function, which are such important parts of what makes us what we are."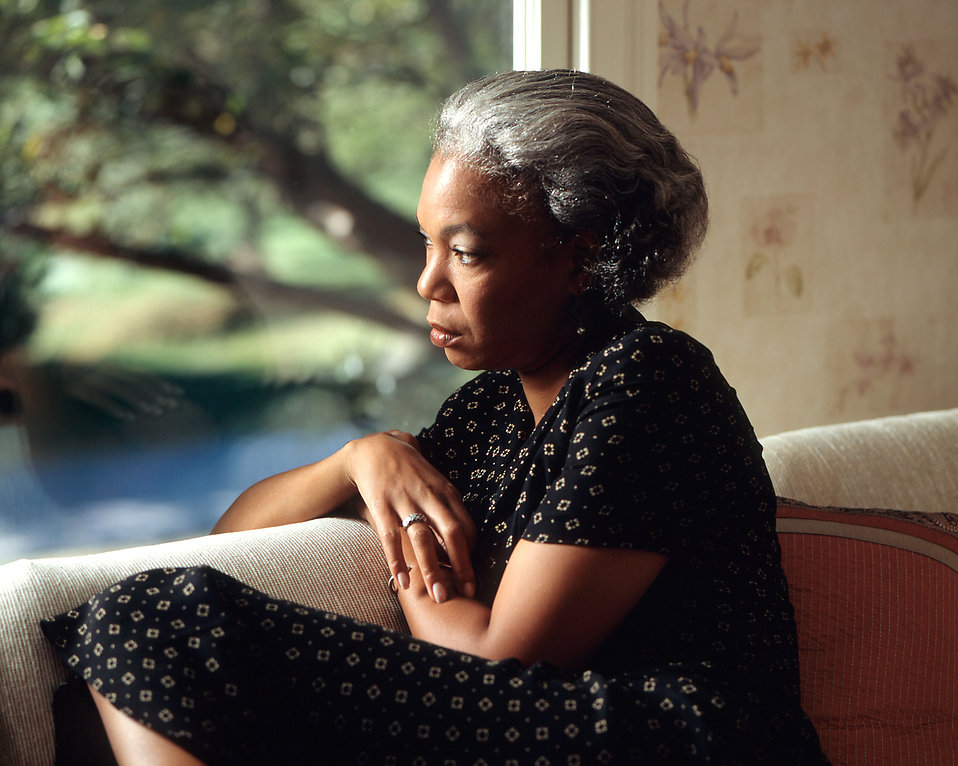 Antipsychotic drugs remain the first line of treatment for schizophrenia and other psychotic disorders. However, research has challenged their long-term efficacy and their limited use in managing symptoms in some patients. While psychiatrists have repeatedly defended the long-term use of antipsychotics, others have contested that their arguments are weakened by the influence of industry corruption and bad science.
Additionally, studies have found that recovery and improved cognitive functioning are possible in patients who are off antipsychotics. Still, others have suggested that psychosocial approaches to schizophrenia, like social recovery therapy, the Hearing Voices Network, and the Open Dialogue approach, have reduced long term hospitalization risks. Psychosocial explanations of psychosis, as opposed to biomedical ones, have also been linked to reduced stigma towards the patient.
Currently, the use of antipsychotics is not just restricted to schizophrenia, and they are often prescribed for depression and to children in foster care. This happens despite evidence suggesting that side-effects resulting from these drugs, such as heart disease and diabetes, outweigh the benefits.
There is very little research addressing the experiences of service-users taking psychiatric drugs, but the limited available evidence suggests that many feel long-term antipsychotic use undermines recovery. Thus, this current review is essential as it adds to our understanding of how patients feel about antipsychotic use and what they consider to be its benefits and harmful effects.
The current review reveals the complexity of this experience in relation to changes in behavior and cognition. The reviewers conducted a thematic synthesis on the rich qualitative data from studies that explore the user experience of people on antipsychotics. They write:
"The rich nature of qualitative data means these studies can highlight the complex alterations to conscious experience, mental functions and behavior that neuroleptics produce, arguably more successfully than quantitative approaches (e.g. use of side effect scales). It can also clarify how such effects interact with symptoms of psychosis, and how they impact on people's sense of self and agency."
Using the PRISMA guidelines of systematic reviews, nine different databases were utilized to find studies reporting on the experience of service users taking antipsychotics. Quality of studies was discerned using the Critical Appraisal Skills Program qualitative checklist, and 35 studies spanning over 11 different countries were ultimately chosen for review (including one unpublished dissertation).
The results showed that while service users had mostly negative views of the changes induced by antipsychotics, they did consider their effects on symptoms in a more positive light.
Many pointed to the debilitating effects of these drugs, such as emotional numbing, crippling lethargy, loss of motivation and energy, reduced concentration, lowered intelligence, and loss of clarity in thinking. As a result, they were prevented from carrying out any functional tasks and reduced to feeling like "zombies." Others commented that they felt an increase in anxiety and depression, and even felt suicidal. One participant noted:
'I remember taking my first depot… and it absolutely knocked me out… I couldn't even lift a dustpan and brush in that I didn't have any movement in my arms, in my legs… I didn't have any thoughts in my head. I couldn't do anything… I was like a zombie.'
At the same time, some participants indicated that the medication helped in the reduction of symptoms. It led to a decrease in the voices they heard, and sometimes even improved clarity of thought. For these patients, emotional blunting and slowing of thoughts was beneficial since this cognitive and emotional deadening reduced mental confusion, intrusive thoughts, and intensity of delusions. While the majority of patients complained that the sedative qualities of antipsychotics were unpleasant, some stated that it helped them relax and sleep.
Further, some users felt that antipsychotics had a negative influence on their personality, their sense of self, and their "soul." The decline in motivation, cognitive changes, and side effects like weight gain and sexual difficulties, made many believe that they had lost their true selves. Others complained of decreased "creativity, imagination, humor, or a sense of 'spirituality and spiritual connection.'"
Complicating the narrative, few participants stated that the reduction in symptoms caused by antipsychotics helped them to recover their old selves. It veered them towards normality and, by allowing them to participate in chosen activities, the medication increased their self-esteem. These findings suggest heterogeneity and complexity in service users' experiences and opinions.
The drugs also had symbolic effects, as many participants noted that the continuous ingestion of antipsychotics reaffirmed the idea that they were patients with a disease. For some, this idea was comforting, but others thought it reinforced the belief that they were not whole, or that it made them 'lesser people,' 'weird,' and 'mad.' Many felt it forced them to identify as chronically ill, and encouraged further stigma. The use of the biomedical model has been repeatedly associated with increased stigma, and prominent voices in the field have begun to criticize the minimization of social influences.
Lastly, many participants associated medication use with a loss of autonomy and agency, and irrespective of the severe adverse effects, maintained a passive attitude, and a sense of rejection towards it. One said:
"I always accepted the medication. It may have made me feel bad, but I accepted it. I accepted it without complaint."
Others stated that they had little idea about the purpose of the medication and that they felt they never had a choice in taking it. The narratives were full of "feelings of hopelessness, helplessness, fear, confusion, or indifference concerning their neuroleptic medication." Many believed that refusal to take medication would invite rejection from friends and family, pressure from mental health professionals, and informal and formal threats of rehospitalization. Overall, Moncrieff notes:
"The studies we looked at suggested that when antipsychotics effectively reduce intrusive and troubling psychotic experiences, they can help to restore a lost sense of self, but they could also deprive people of important aspects of themselves. Peter Wescott expressed this situation hauntingly in the British Medical Journal in 1979, 'in losing my periods of madness I have had to pay with my soul.'"
The authors mention that a possible limitation of their review could be its generalizability to other parts of the world since most studies were conducted on Western populations.
In conclusion, the review paints a complex and nuanced picture of service user experience, where some contend that antipsychotics help with symptom reduction. In contrast, others complain that it robs them of who they are. Moncrieff says:
"I hope our paper will help highlight this experience for mental health staff who may not be aware of it, so they can be more empathic towards people who are prescribed these drugs, and more open to helping people avoid or minimize their use."
This empathy and social connection are especially important since research has indicated that high frequency of social interaction, and respectful relationships between mental health professionals and patients, are critical predictors of recovery from psychosis.
****
Thompson, J., Stansfeld, J.L., Cooper, R.E., Morant, N., Crellin, N.E. & Moncrieff, J. (2019). Experiences of taking neuroleptic medication and impacts on symptoms, sense of self and agency: a systematic review and thematic synthesis of qualitative data. Social Psychiatry and Psychiatric Epidemiology. Published online December 13, 2019. DOI: https://doi.org/10.1007/s00127-019-01819-2 (Link)